A Morning Of Love And Family At The Villa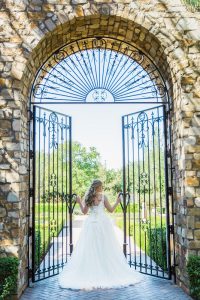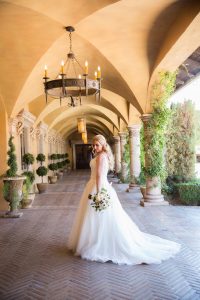 Jennifer and Sam joined us at the villa for a stunning morning celebration – and we had such a great time helping them start their married life together! This dapper pair looked totally gorgeous on the day. Jennifer had a traditional dress with a sweetheart neckline and a lacework — combined with a lace-up back and a train to give a real wow-factor! Sam was a handsome sight in his traditional suit and we loved how his boutonniere tied him through to the larger theme. In fact, all of the flowers of the day were gorgeous, featuring pink roses and white hydrangeas that went so well with the navy and blush pink color scheme! The ceremony was definitely a romantic one, we loved the officiant's idea of a marriage being like an umbrella that shelters the love of the of the couple, and there was certainly a lot of love at this ceremony!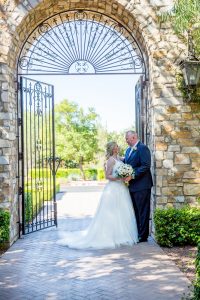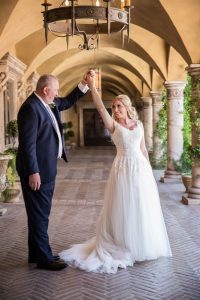 The reception was so much fun, a casual and family-oriented affair. It was great changing it up and having the reception earlier in the day — and the guests were spoiled rotten with bagels, fruit platters, pastries, muffins, and of course some cupcakes! There were lemon cupcakes with strawberry filling and almond roca cupcakes — both of which were totally scrumptious looking. Plus, the guests got to join in on all of the fun with their personal hashtag, #hesdyingtomarryme — the perfect fit for Sam the mortuary!
Jennifer and Sam looked so happy and full of love on their big day, so we have no doubt they're looking at a strong, happy marriage. We were just so happy we got to be a part of it!
Photography by: Lorraine Nunes Photography