Modern Sophistication Full Of Fun Surprises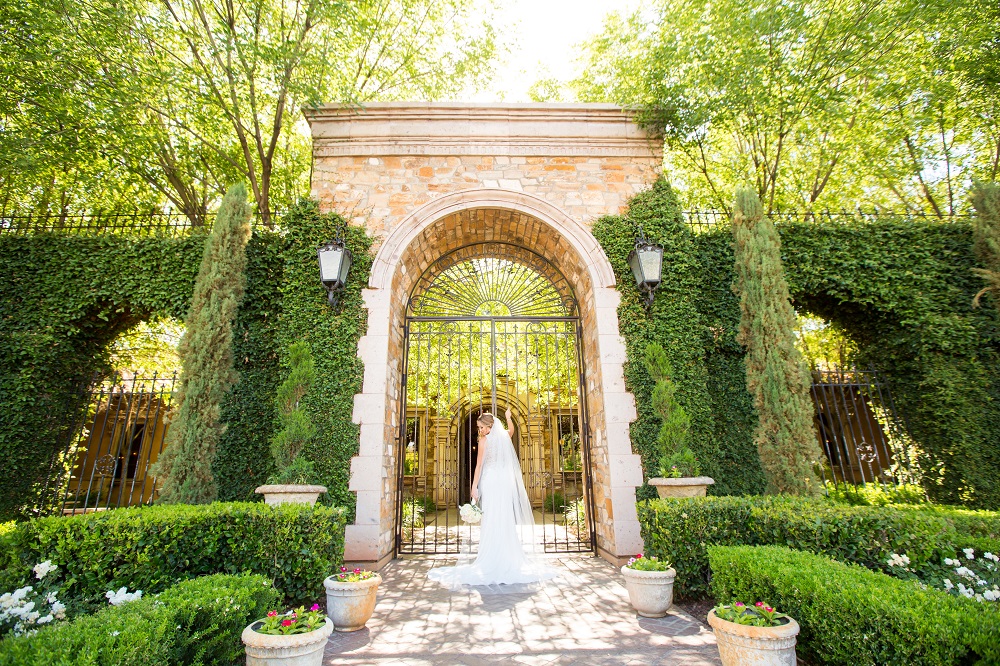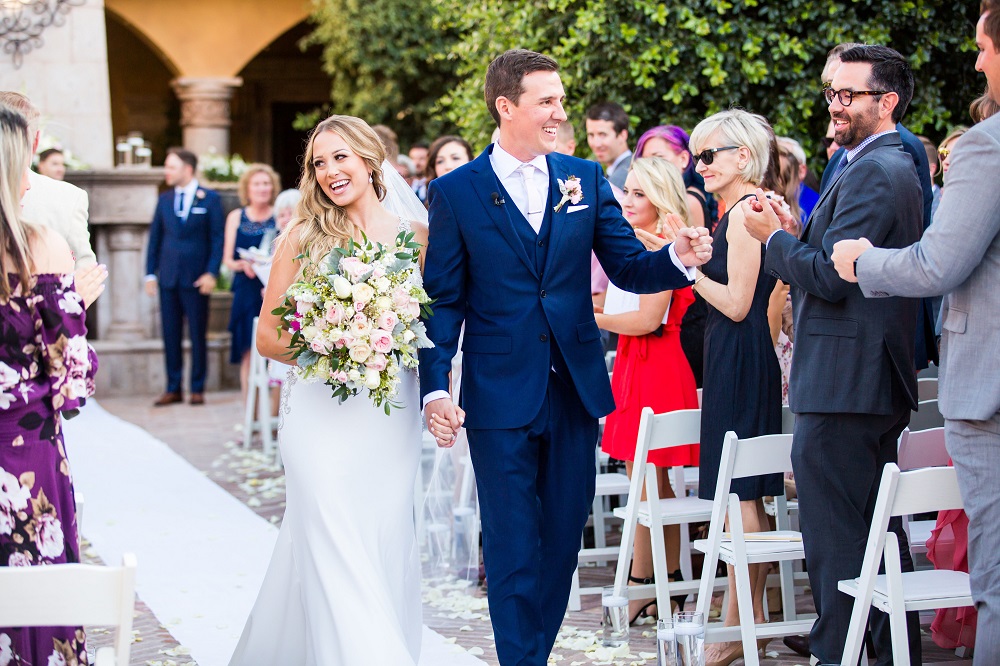 Jenna and Chase's wedding was truly picture perfect — it was great seeing them make use of so much of the villa, from the outdoor ceremony to the stunning photos into the garden, all the way to their sparkler-filled exit. The entire day was a blast,but their ceremony was something special. Hearing a timeline of their relationship from the officiant really let us learn what the couple was all about — and the personalized vows and listening to how the couple described each other put their wonderful, loving relationship on show. The whole event was a swirl of greenery, soft pinks, and whites — and Jenna was stunning in her fitted dress with a lace back. We loved all the little details!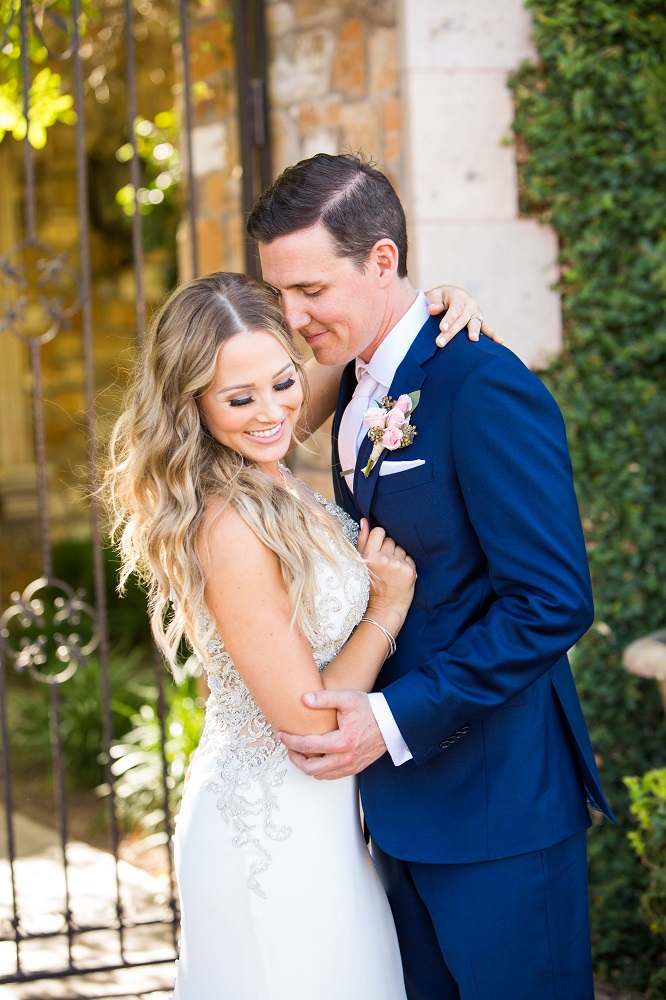 The fun continued right through to the reception. We loved seeing that the first dance included the best man singing and playing guitar — it was such a lovely personal twist! The emotional toasts were another very special moment, with the brother of the groom, the maid of honor, and the father of the bride all taking the time to share their happiness for the couple. There were plenty of fun touches dotted throughout — in addition to the simple, elegant wedding cake, we were excited to see a frozen yogurt van! It certainly kept the guests happy and it was such a unique idea — I think it must have been a first in the villa!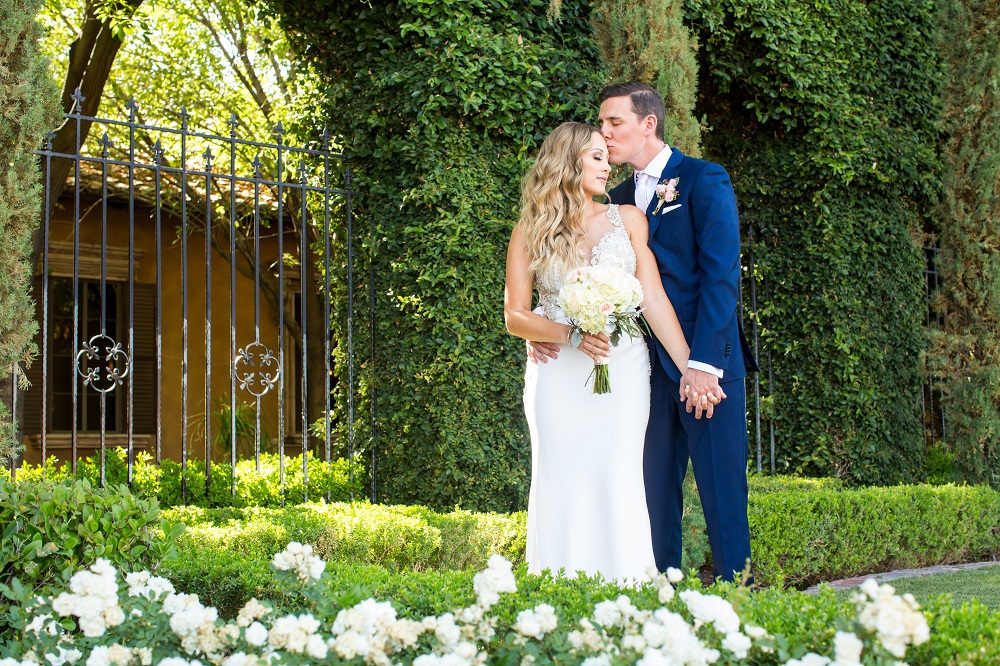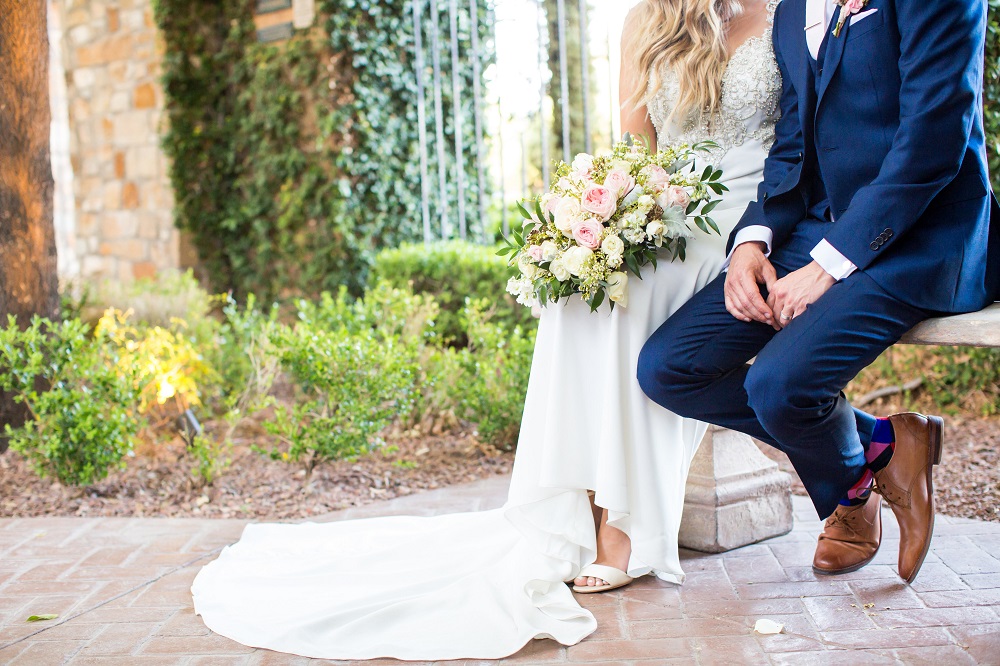 Getting to know Jenna and Chase was a pleasure — and their day was pure modern sophistication. We wish them all of the best — and hope to see them again soon!