Jamie and Nathan were married on November 25, 2018.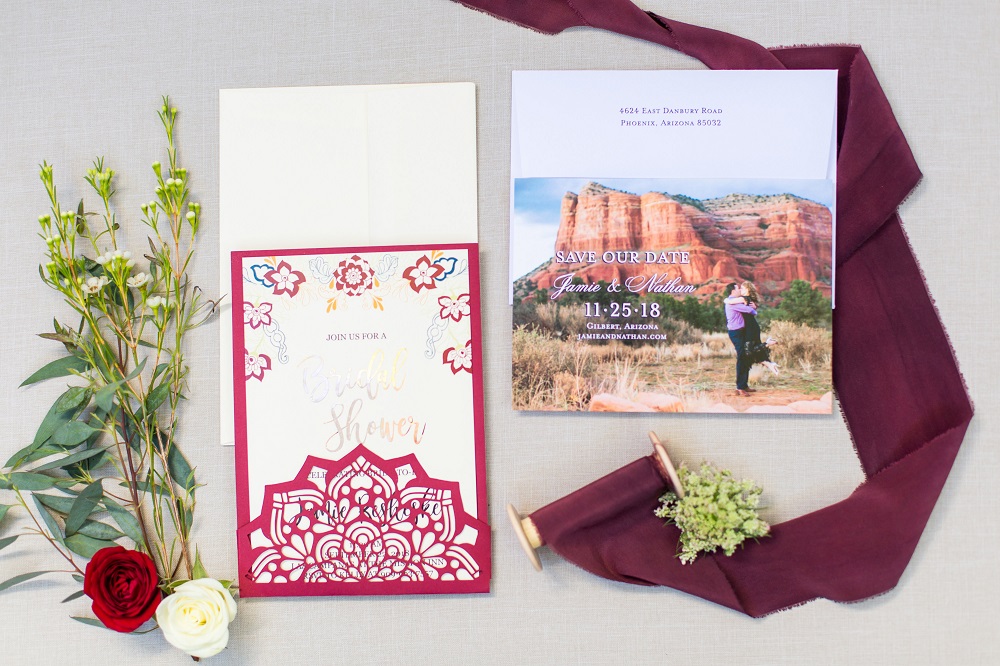 Jamie looked radiant in an A-line gown with lace drop straps, a subtle sweetheart neckline, jeweled belt detail, and embellished overlay. Her accessories included jeweled satin heels, drop earrings, a pearl necklace, and a full-length veil. Her large bouquet incorporated a variety of flowers in shades of red, white, blush, and magenta plus several types of botanical accents. Her six bridesmaids wore matching full-length dark-red dresses with drop straps and full skirts. They carried modified versions of the bride's bouquet.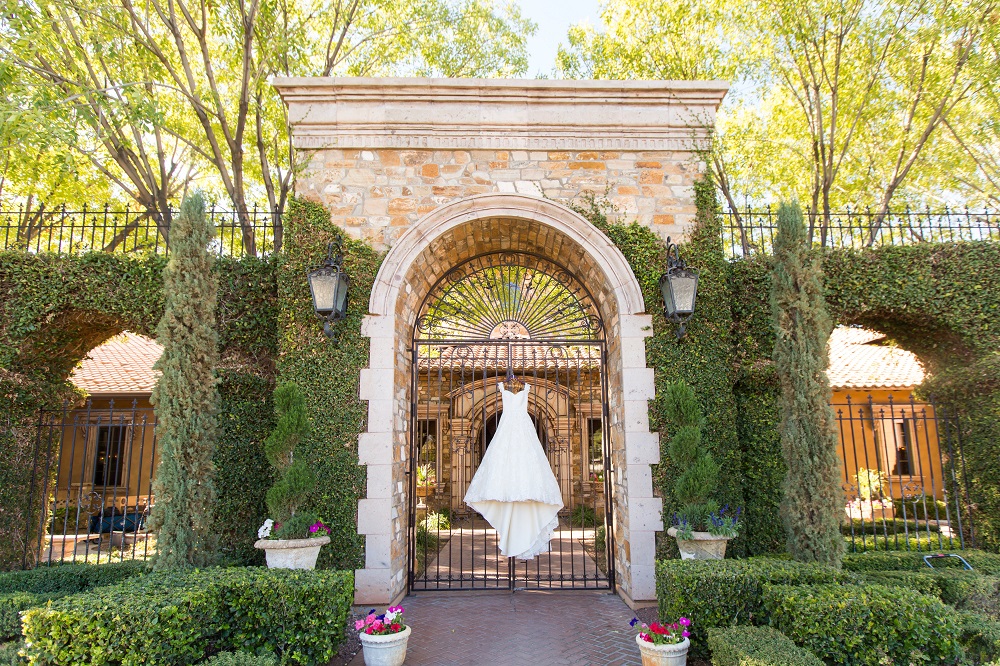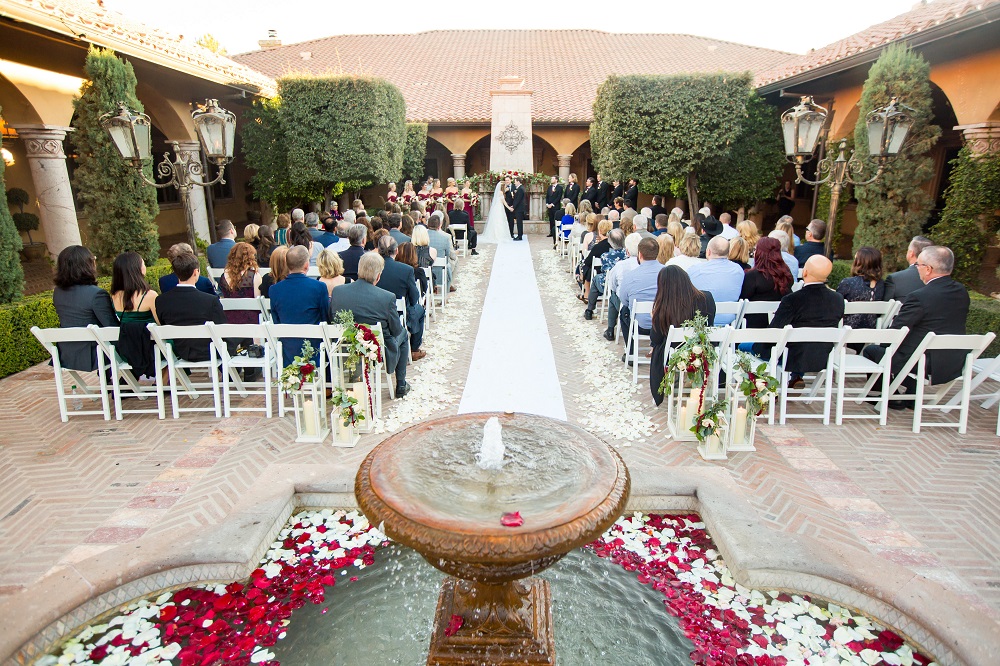 Nathan got married in a black tuxedo with a white vest, white shirt, white bow tie, and mini bouquet boutonniere. His six groomsmen wore black tuxedos with red vests, white shirts, red bow ties, and mini bouquet boutonnieres.
During the ceremony, the officiant led everyone in attendance in prayer, and spoke about what the Bible says about marriage. Jamie and Nathan took Communion, read personal vows, and braided a cord together to symbolize their new union.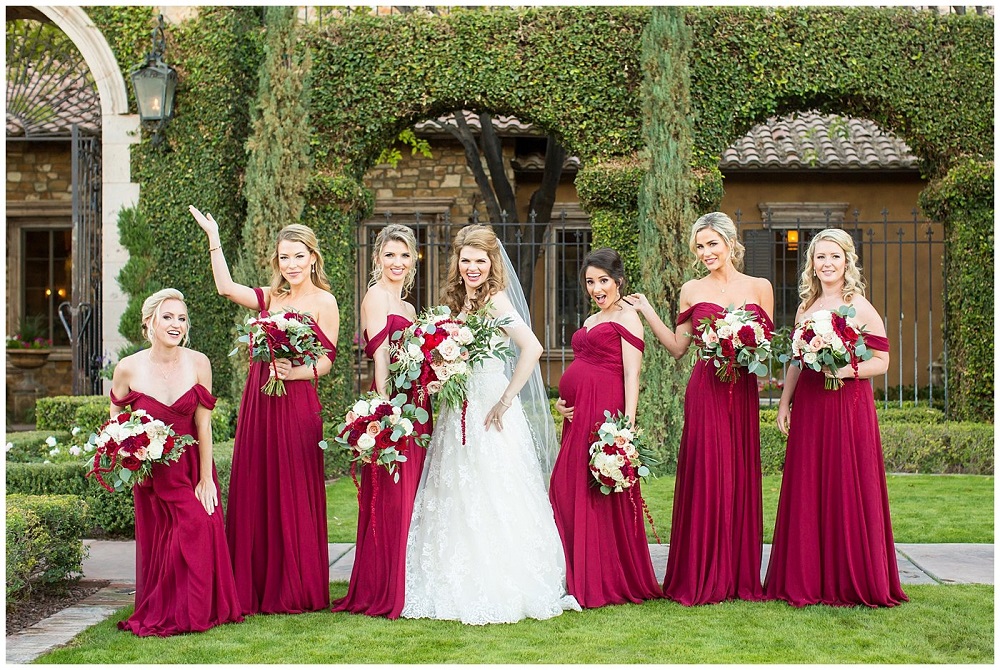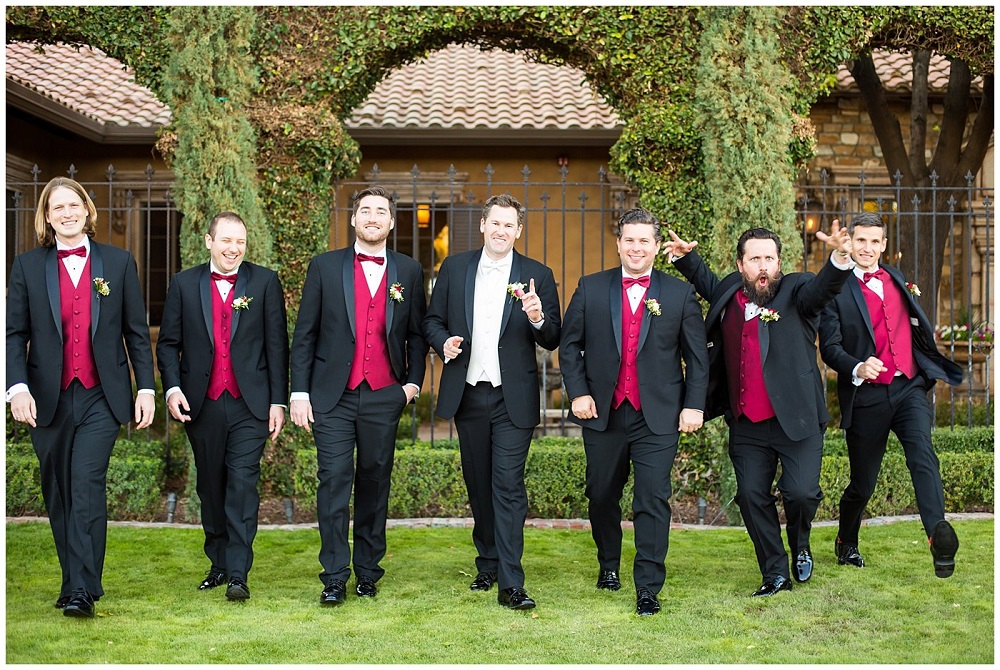 Inside at the reception, guests enjoyed a plated meal that featured a spring-mix salad with baby spinach, strawberries, apples, grapes, feta cheese, pecans, and poppyseed vinaigrette; grilled mahi mahi with a light honey citrus glaze; filet mignon with Burgundy bordelaise and mushroom duxelle sauces; puff pastry filled with grilled vegetables and cheese set atop angel hair pasta with pesto sauce; creamy mashed potatoes; and assorted grilled vegetables. There were also two signature cocktails.
During the speeches, Jamie's father congratulated the newlyweds and talked about how much he loves his daughter. The best man, the groom's brother, talked about his love for the couple and told funny stories about Nathan. The maid of honor, the bride's sister, spoke about how wonderful Jamie is and how happy she is for the newlyweds.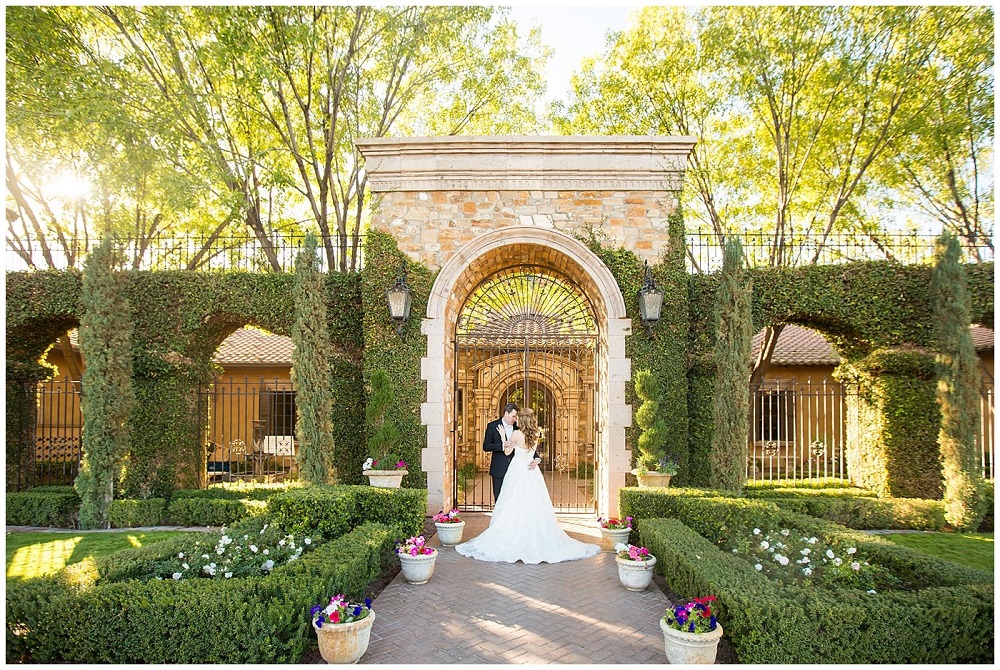 Jamie and Nathan shared their first dance to "At Last" by Etta James. Jamie and her father did a choreographed dance to "My Girl" by The Temptations. Nathan danced with his sisters to honor the memories of female relatives including his mother and aunt, and his and Jamie's grandmothers. Other wedding activities included a garter and bouquet toss, a photo booth, and surprise fireworks.
The three-tiered wedding had a different white-on-white design on each layer. It was decoarted with white, pink, and red roses, and was topped with the bride-and-groom topper from Jamie's parents' wedding.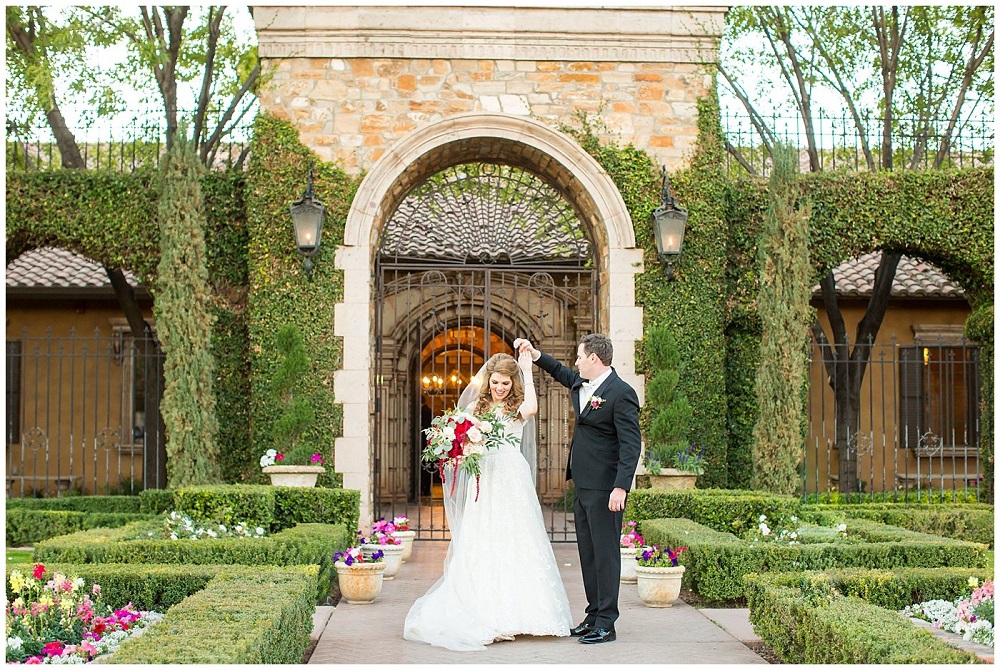 Nathan and Jamie left their receiption under the signature sparkler send-off.
We wish them all the love and joy in the world!
Photography by: Jenn Wagner Studios