A Blind Date That Turned Into True Love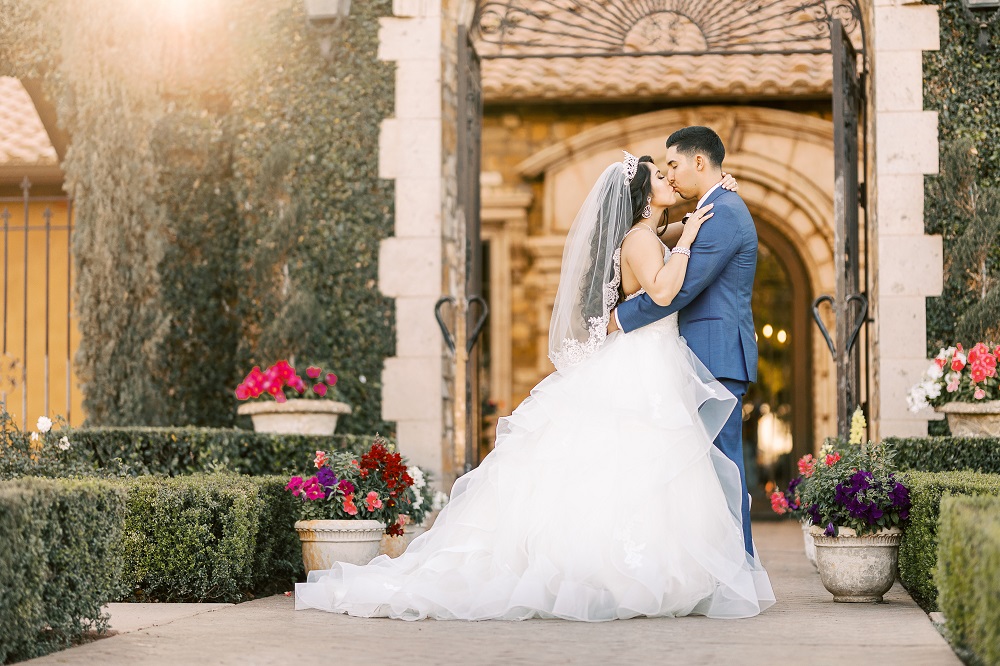 Jackie and Alan certainly brought a sense of occasion and joyful celebration when they joined us at Villa Siena — with a stunning wedding from start to finish. The bride's Mia Solano dress was the perfect mixture of old-school glamour and a touch of drama, while the groom looked incredibly dapper in his blue suit. Right from the beginning of the gorgeous outdoor ceremony, we knew we were into a treat. (And Alan's nephew welcoming him with a personalized sign — such a heartwarming moment!)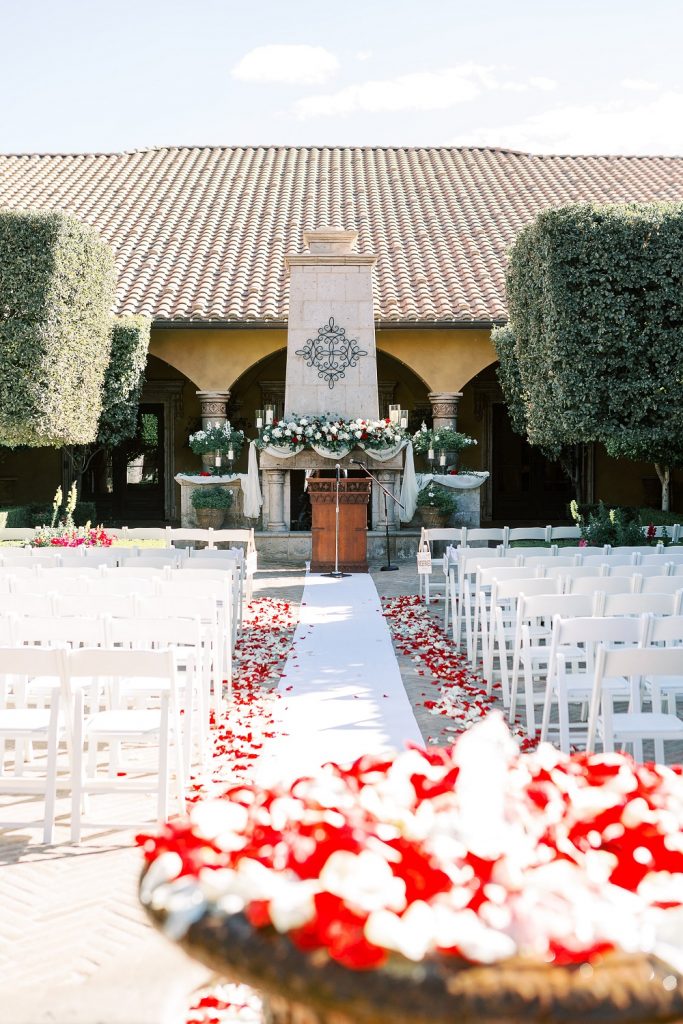 When it came to the reception, it was glitter and glitz all the way — the entire room was draped with the stunning burgundy and gold color scheme, with plenty of sequins to boot. We loved that the couple brought so much of their own decor to give the event a personal feel. The crowd loved the thoughtful touches and the mariachi band gave everyone a special treat!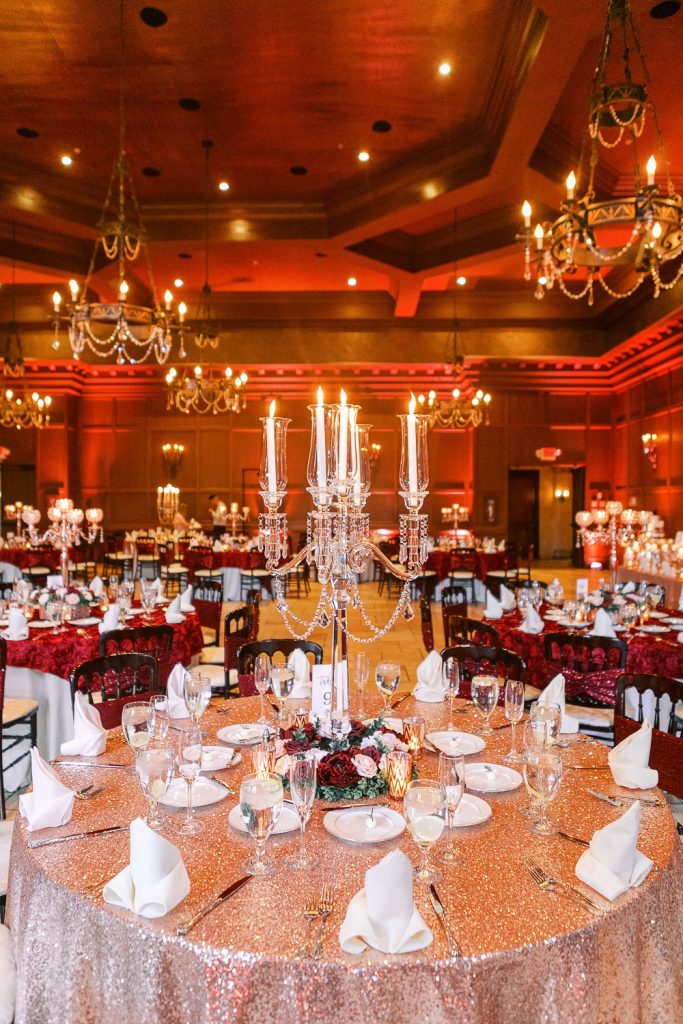 While the guests enjoyed flat-iron steak and prosciutto-stuffed chicken breast, we got to learn a lot about the couple. Who knew that a blind date set up by friends could turn into true love? Their friends and family spoke about how the relationship had helped them grow into the people they are now — and just how much they mean to each other.
And we have to mention the cake. Four tiers and totally jaw-dropping. We're sure it tasted as good as it looked!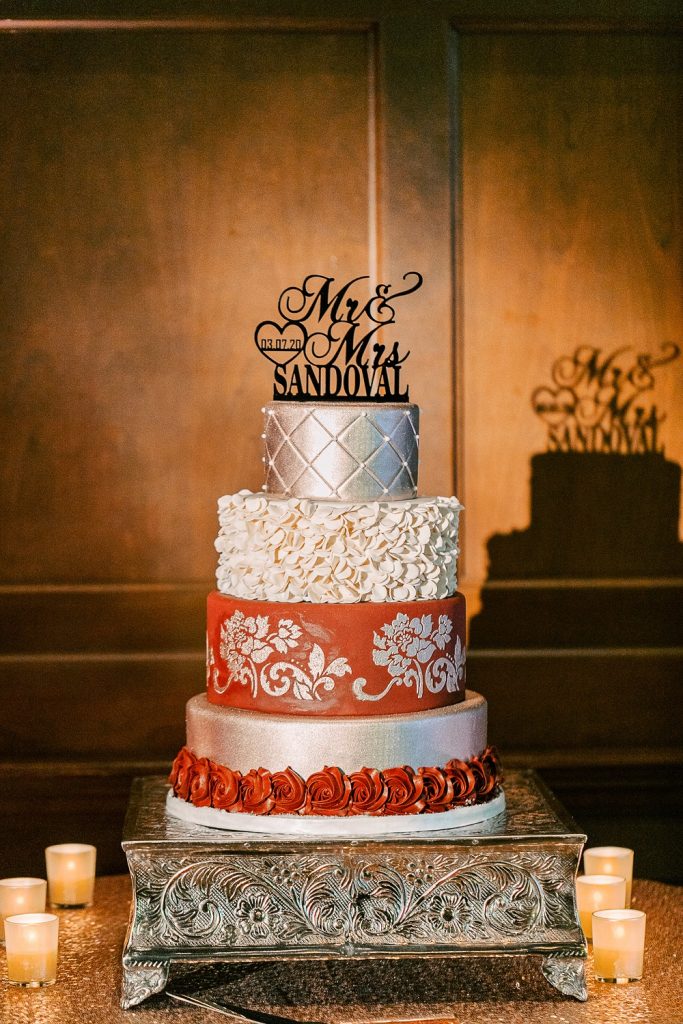 We're so glad Jackie and Alan chose to join us for their special day. During the ceremony, the officiant spoke about the ring — signifying eternal love, with no beginning and no end. That seemed like a perfect way of summing up this pair — and we wish them all the best!
Photography By: Leslie Ann Photography