Haley and Justin, who met at a University of Arizona party, were married on March 26, 2022.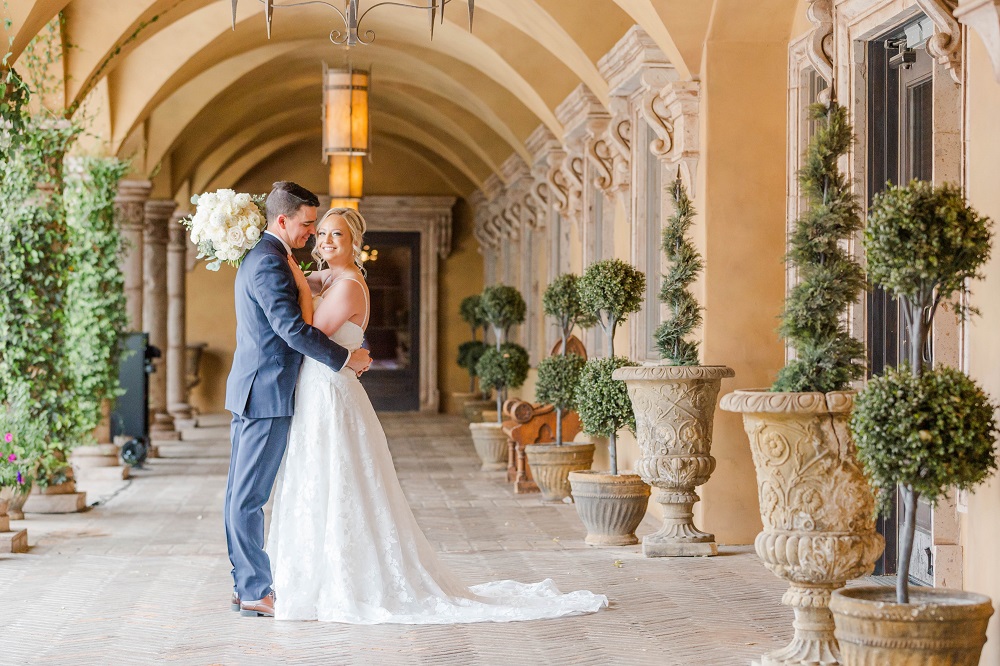 Haley wore a dazzling sleeveless A-line gown with spaghetti straps, a sweetheart neckline, and a floral overlay. Her accessories included beaded, shoes, drop earrings, a pendant necklace, and a full-length veil. Her bouquet was composed of white roses with greenery accents. Her six bridesmaids wore full-length dusty rose dresses in a variety of silhouettes. They carried smaller versions of the bride's bouquet.
Justin looked sharp in a navy blue suit with a navy blue vest, white shirt, dusty rose tie, and white rose boutonniere. His six groomsmen wore navy blue suits with white shirts, dusty rose ties, and white rose boutonnieres.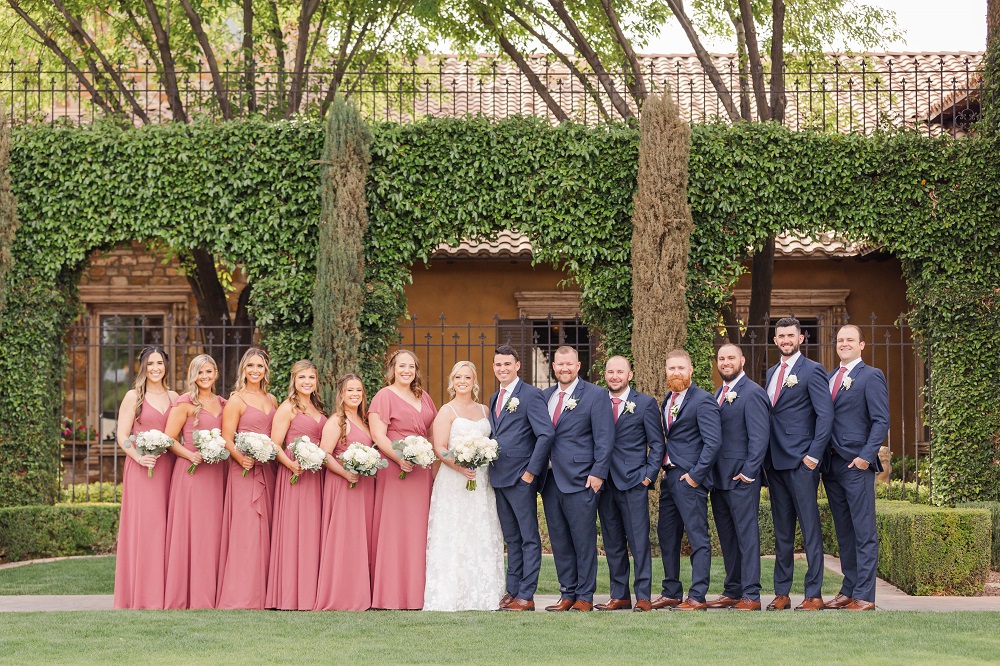 In the outdoor ceremony, Justin and Haley lit a unity candle to signify the joining of their lives.
Next, guests dined on a meal of classic Caesar salad, flatiron steak, chicken, vegetables, and baked potato. The signature cocktail was the Winston: Tito's vodka, cucumber juice, limeade, club soda, and lime. There was also a late-night snack provided for the guests.
Speeches were given by Haley's father, as well as the maid of honor and the best man.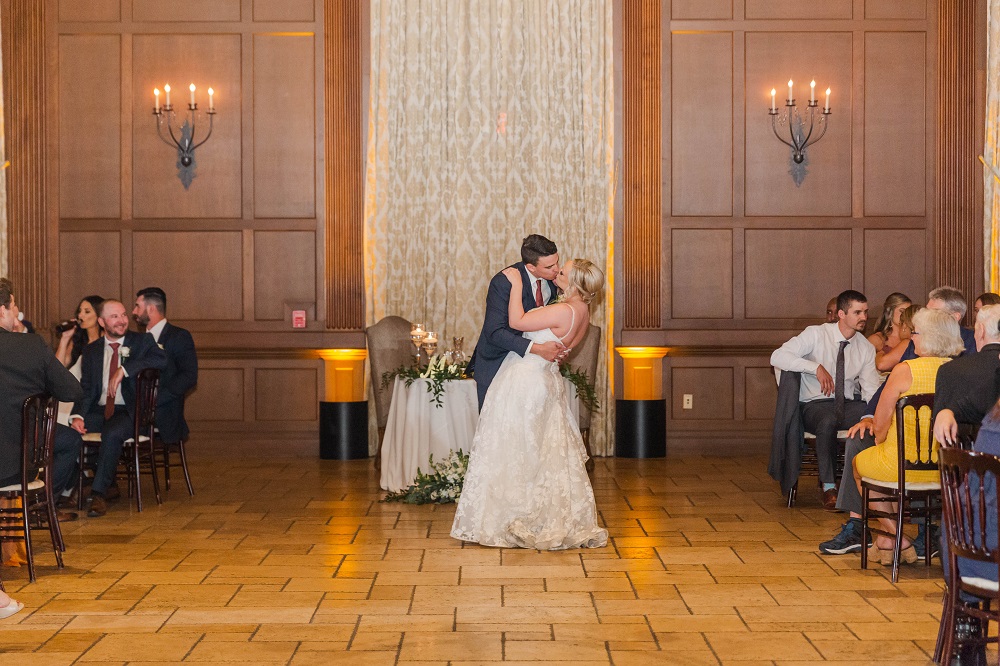 Haley and Justin shared a special dance, as did Haley and her father and Justin and his mother. The newlyweds also had a last dance at the end of the evening. Other wedding fun included a photobooth.
The wedding cake was done in a white brushed frosting design with a cascade of white roses.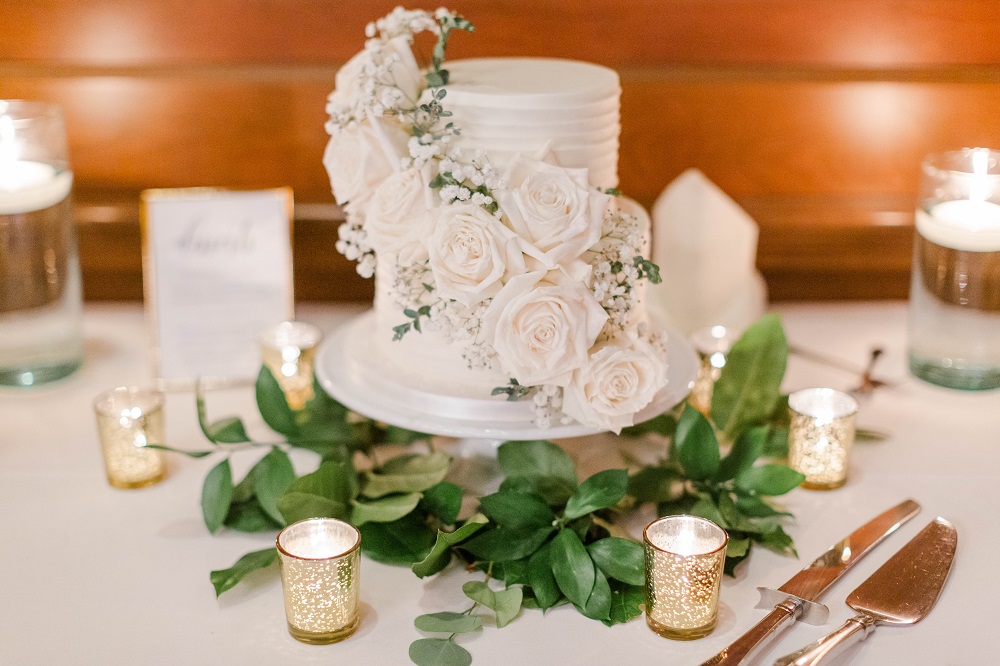 The newlyweds left their special day under the signature sparkler send-off.
We wish them a long and happy life together!
Photography By: Leslie Ann Photography