Sunflowers And Funfetti At Haley And Austin's Joyful Bash
Haley, Austin, and their guests certainly brought plenty of fun to Villa Siena! We love seeing large bridal parties who clearly mean the world to each other — and this group definitely fit the bill. The ladies looked stunning in their teal blue dresses and the groomsmen were perfectly tailored in their grey suits, but it was Haley who stole the show. Her v-neck ball gown from Luv Bridal was a total stunner as she walked down the aisle at their outdoor ceremony. When she promised to always be Austin's best friend, it capped off a perfect exchange of vows.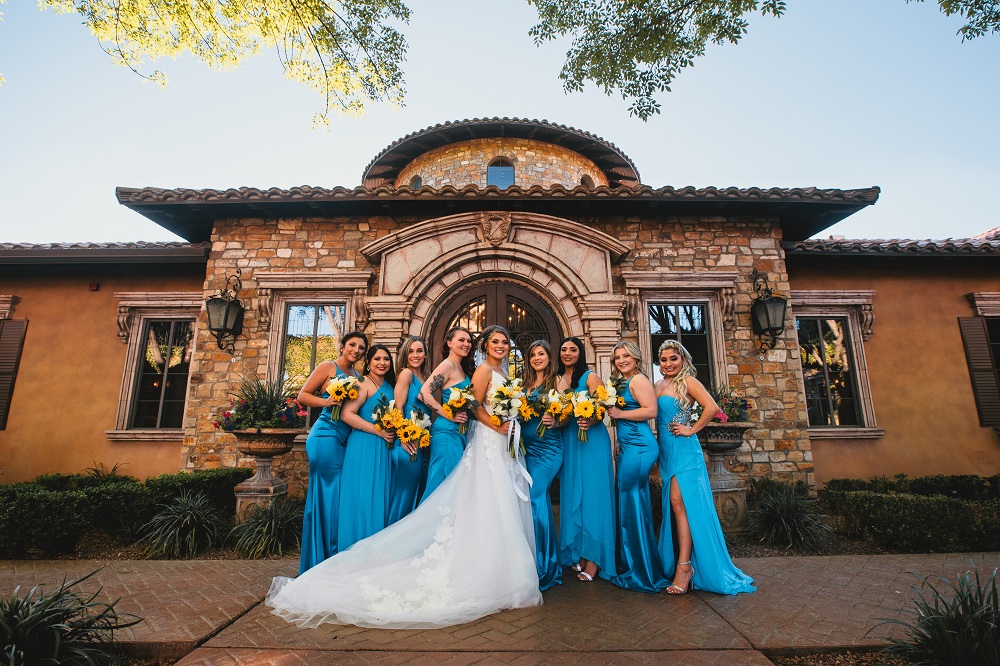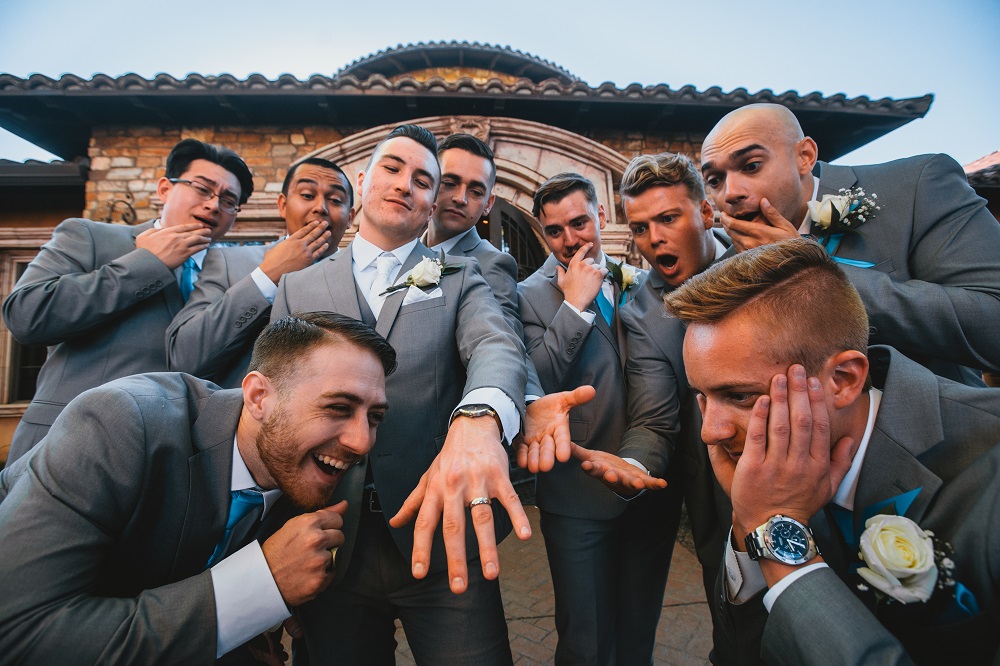 The fun continued all the way through the reception. The pairing of sunflowers with their white, green, and brown color scheme gave it a lovely personal twist — and their use of wood in the centerpieces was so classy and right on-trend. There was plenty to keep the guests busy, from the photo booth to the money dance to the garter and the bouquet tosses. And, of course, there was the Funfetti-themed wedding cake. We'd never seen anything like it and it was such a hit!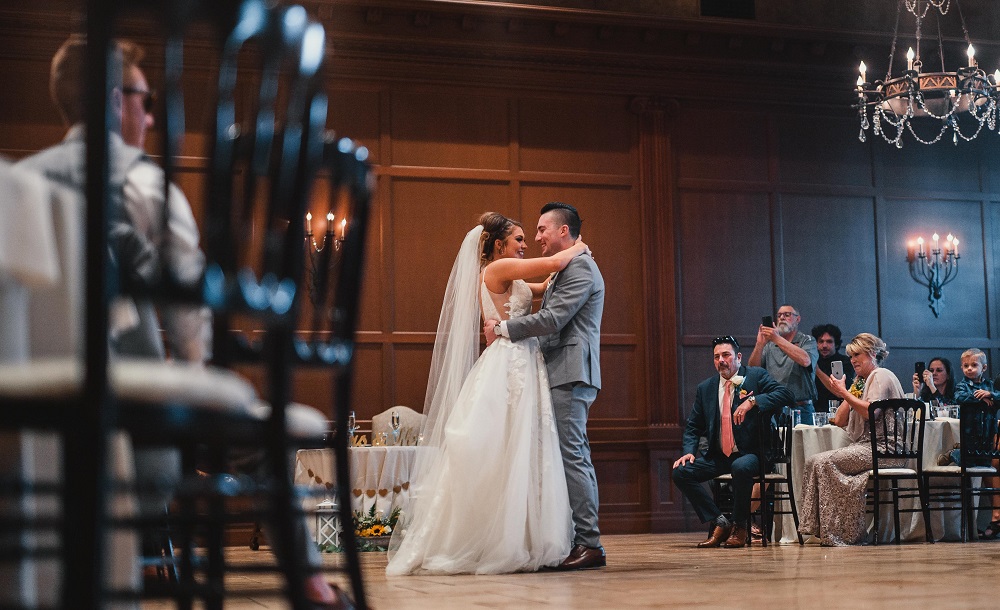 But with all of the fun to be had, there were plenty of touching moments too. The couple's first dance to "Is That Alright?" by Lady Gaga was so lovely to watch, as was the father-daughter dance to "Changes" and mother-son dance to "My Wish".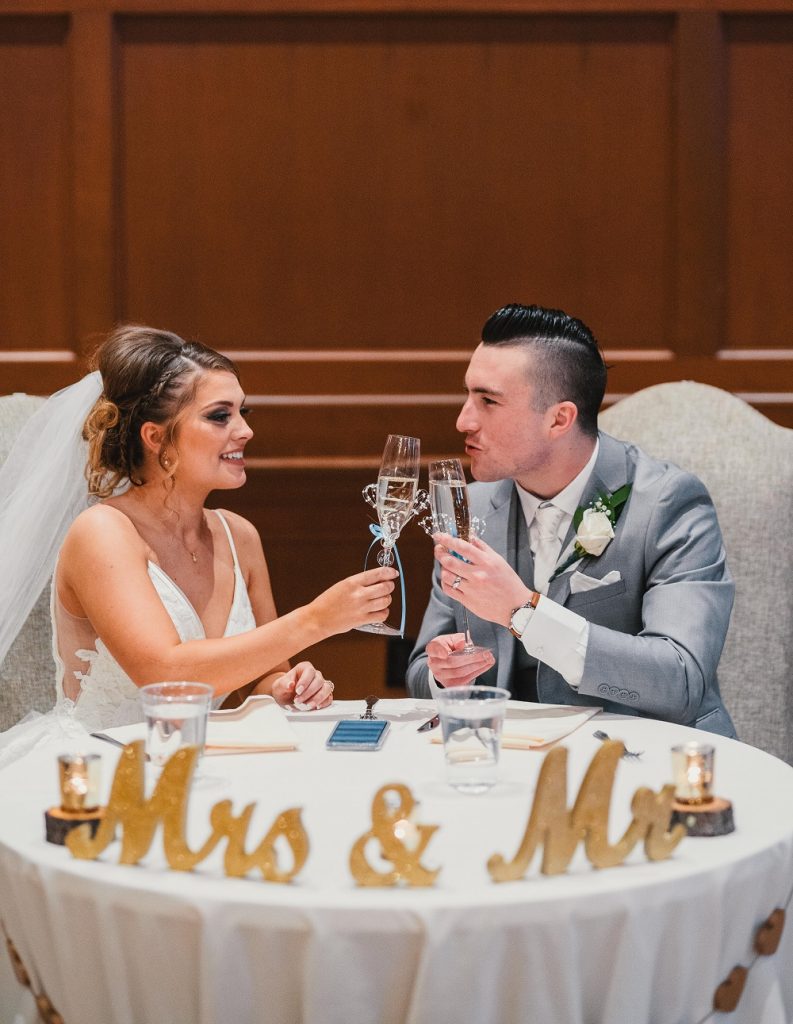 Haley, Austin, and all of the wedding crew were such a pleasure to have — and we're sure they had as great a night as we did! We're sure they'll take that joy and excitement with them into their future life together.
Photography By: Dutch Touch Photography