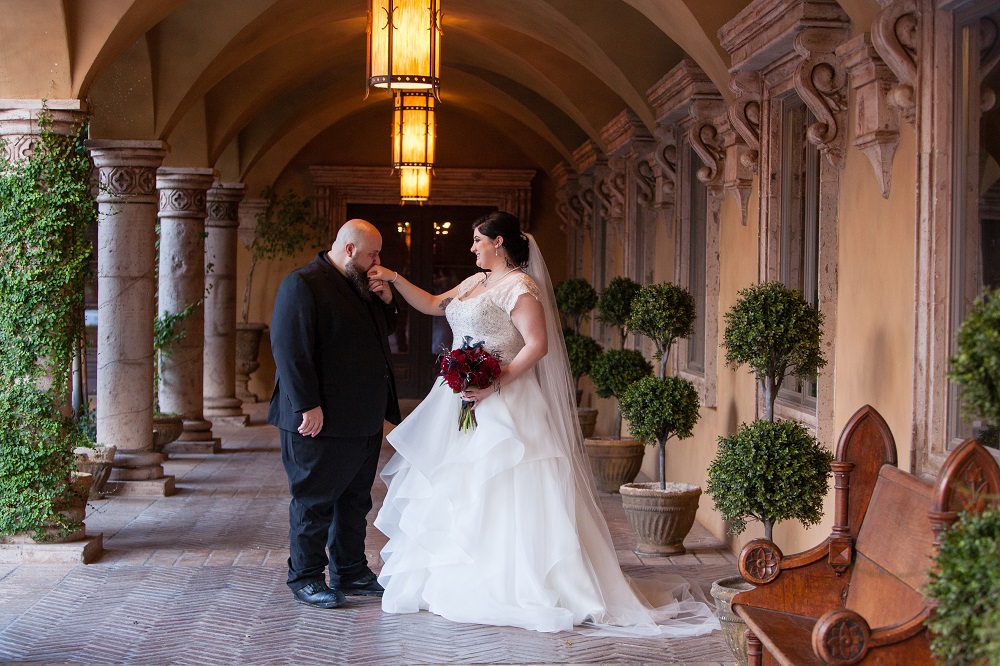 Liz and Gerard were married on October 30, 2017.
Liz chose a romantic gown with a short-sleeved, scoop-neck embellished bodice and a full, ruffled organza skirt. Her accessories included a pearl necklace, drop earrings, and a veil. Her bouquet was composed of red flowers accents with black feathers and white pearls. Her five bridesmaids wore coordinating full-length black dresses with lace accents, and carried bouquets of red flowers tied with black ribbons.
Gerard wore a black three-piece suit with a black shirt, black tie, and a boutonniere composed of a dark purple lily and black feathers. His five groomsmen wore black three-piece suits with black shirts, red ties, red pocket squares, and red rose boutonnieres.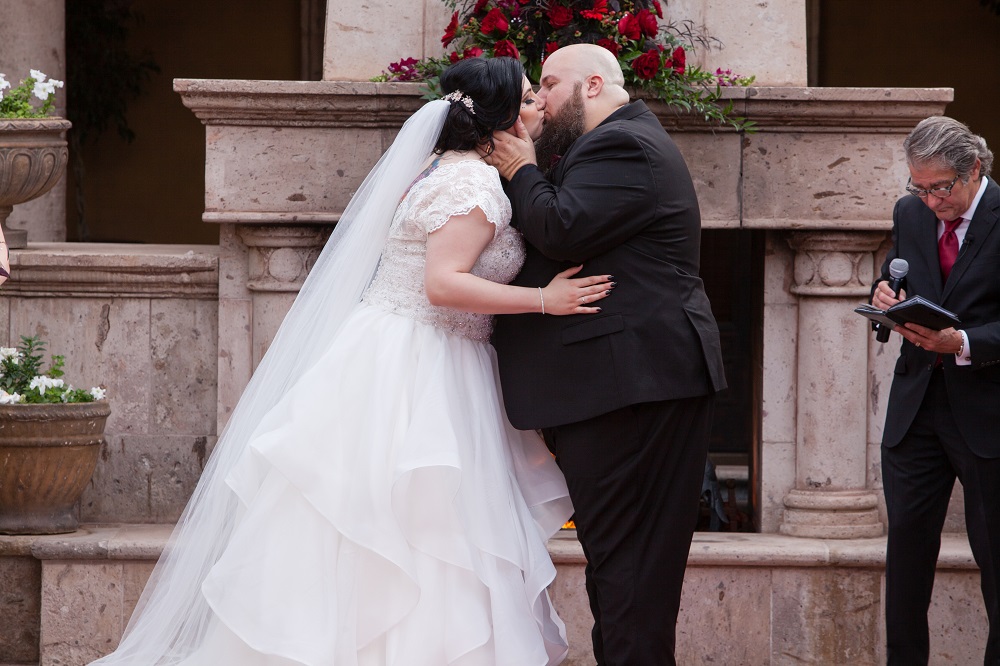 During the ceremony, the couple did a presentation of roses to family members, and performed a lock and key ceremony to symbolize their new marriage.
Inside at the reception, guests dined on Caesar salad, assorted grilled vegetables, tortellini primavera, braised beef short ribs, and grilled chicken breast filled with prosciutto and cheese. There was also an ice cream bar.
In the speeches, the best man said that it's easy to tell how much Gerard loves Liz when he talks about her. Gerard's father shared how much he is looking forward to seeing the newlyweds together and married.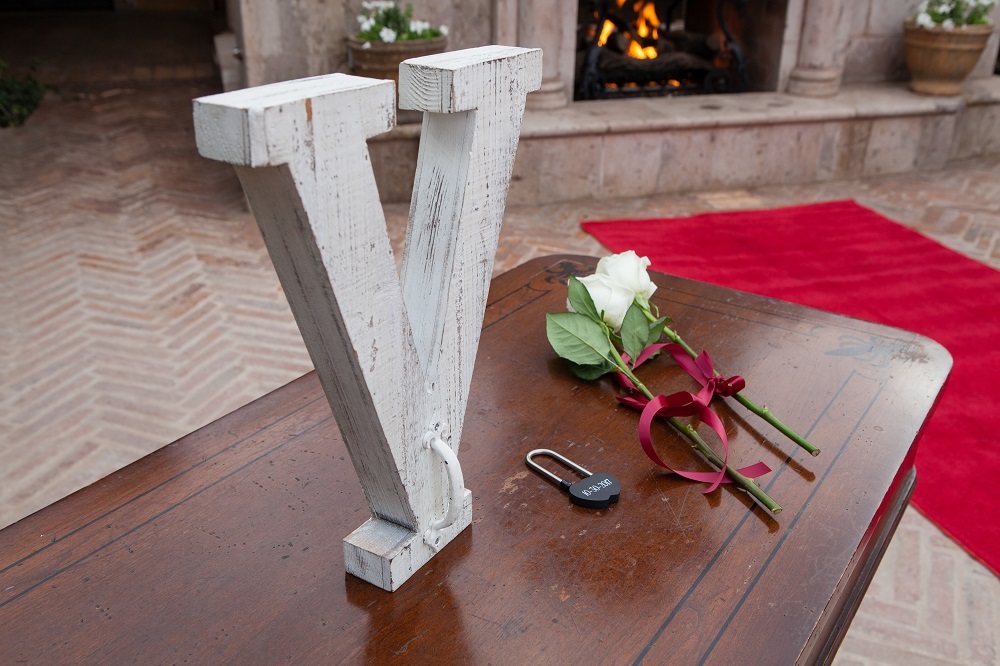 Gerard and Liz shared a traditional first dance together. They also shared special dances with family members.
The three-tiered wedding cake was white with black gothic designs and red roses, and was topped with a crystal initial.
We wish Liz and Gerard all the best in their new marriage!
Photography by: David De Dios Photography
To view more photos from this wedding, please visit our Facebook or view our Photo Gallery.