A Sweet, Summery Ring Ceremony
Eden and Spencer were married at their temple over the summer, but these two lovebirds wanted to share their happiness with even more of their loved ones. So, they decided to have a ring ceremony here at the Villa — and we were more than happy to welcome this lovely couple!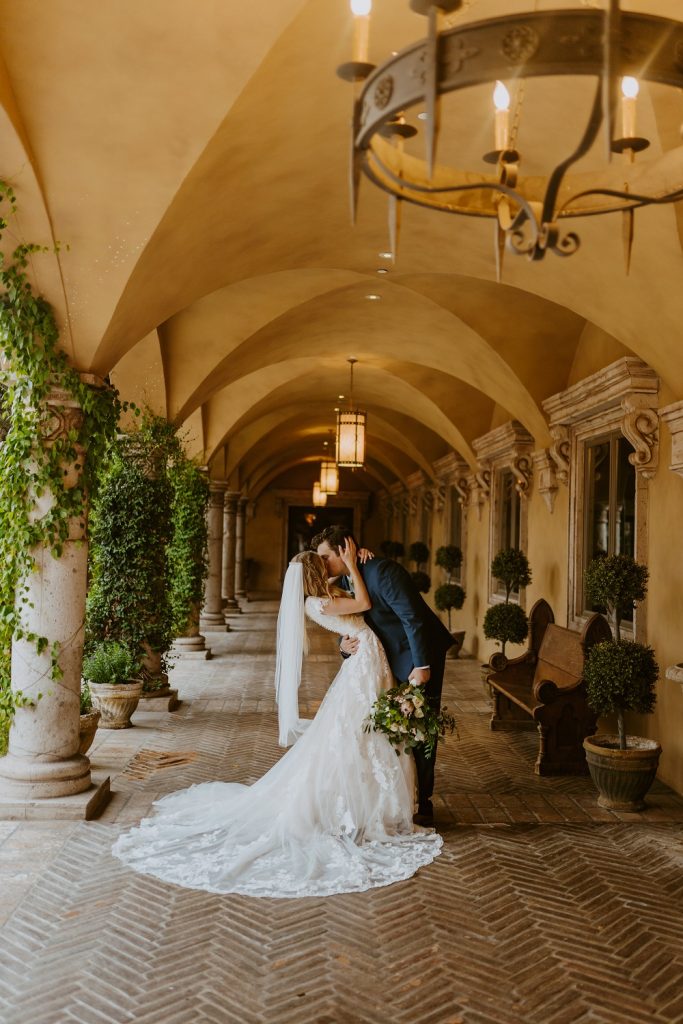 The ceremony featured a sweet color palette of light pink and sage green. The wedding party wore green (bridesmaids and flower girls in green dresses, groomsmen sporting green ties), while pink florals accented the bouquets and arrangements in our indoor ceremony space, La Stanza Chianciano. Spencer looked sharp in his navy suit and green tie, and Eden was breathtaking in her flowing, lace-covered dress and long, elegant veil.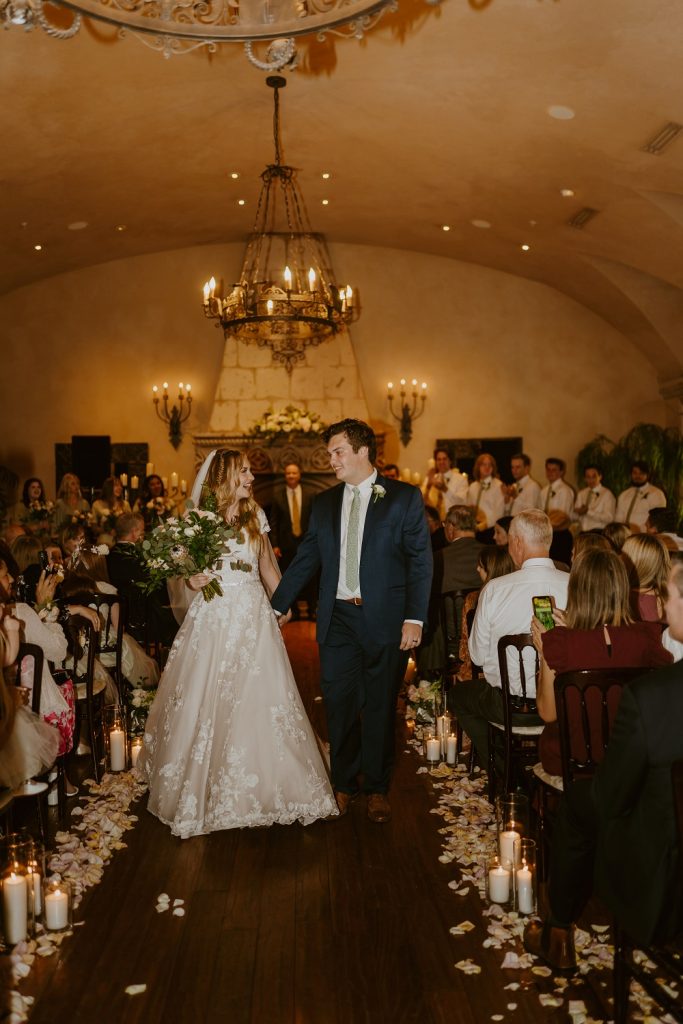 During the ring ceremony, the officiant described the great qualities that Eden and Spencer each possess, as well as what makes them so lovely together. The couple exchanged their rings before their loved ones, and then it was time to celebrate!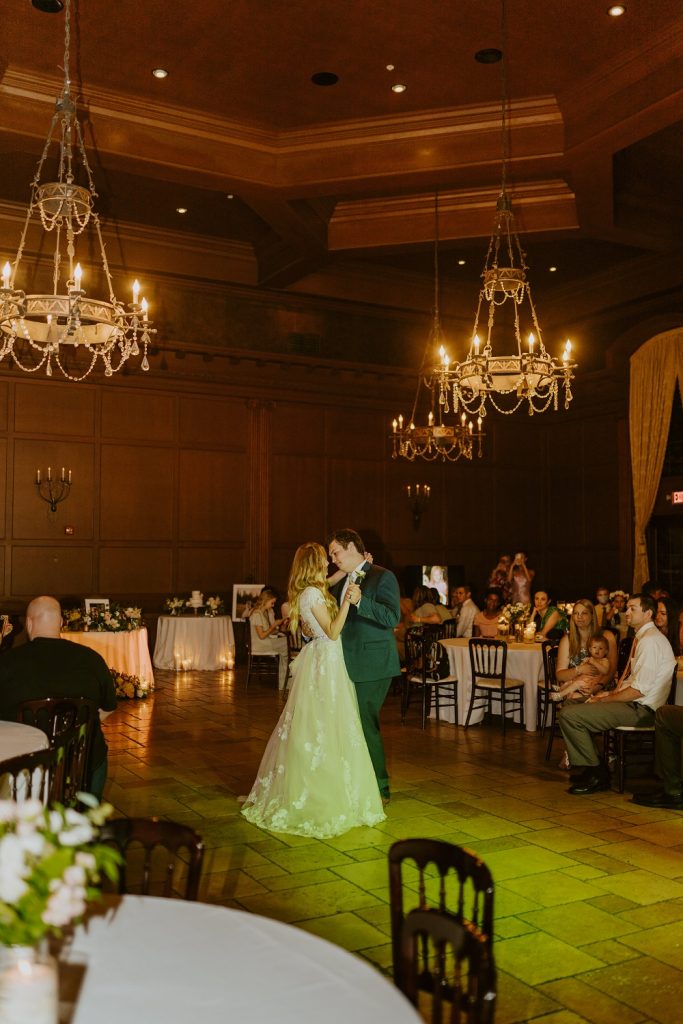 The come-and-go reception offered guests dinner — a buffet of chicken, white and red pasta, caesar salad, and fruit and dip — a soda bar, and delicious cake. Eden and Spencer shared a dance to "Can't Help Falling in Love," and Eden danced with her father to "My Girl." Later, Eden tossed her bouquet (to the excitement of all the other young ladies present)! There was lots of laughter and love in the room, and we could tell that these two sweethearts had a beautiful life together ahead of them.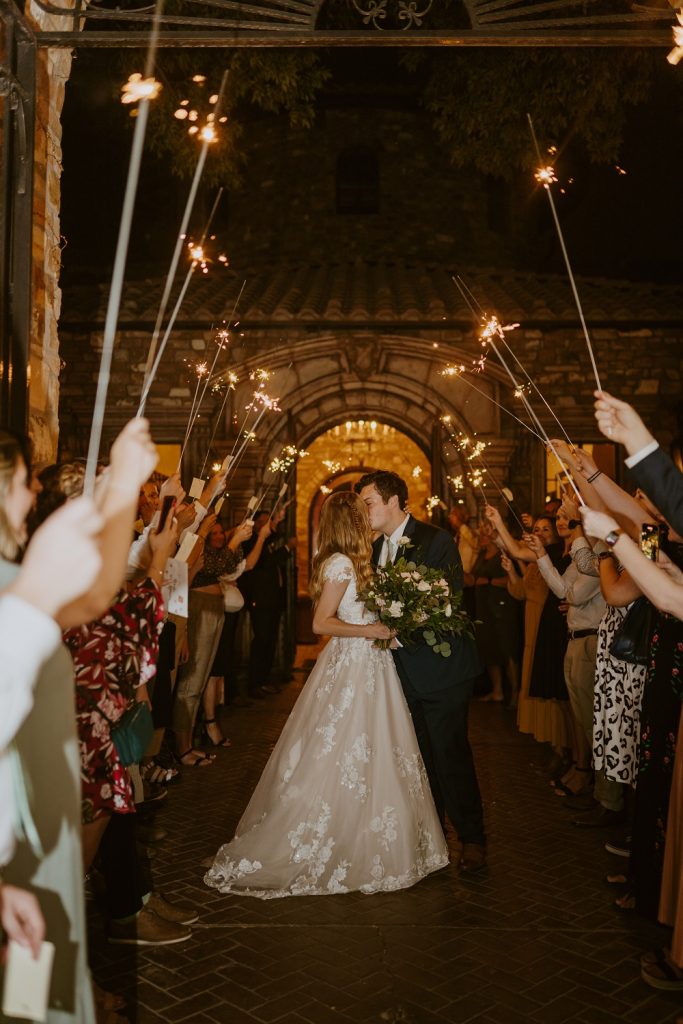 Photography By: Brie Film and Photo