Doreen & Gordon: A Love That Just Can't Wait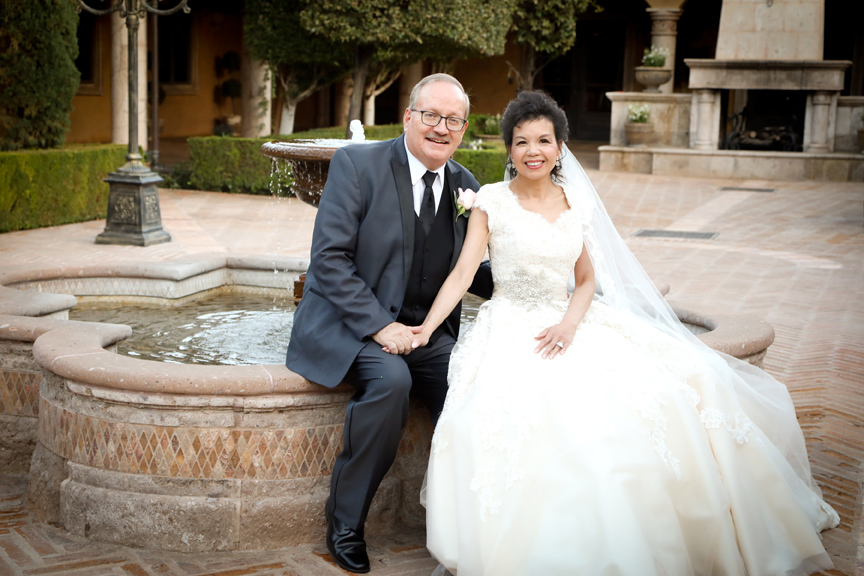 These days, it can feel like the world has been totally upended, particularly when it comes to the social events we love. Many of us have had to cancel plans like birthday parties and weddings in the wake of COVID-19, postponing our events until the world feels safer. But for Doreen and Gordon, waiting simply wasn't an option — and so they had a beautiful, socially-distant wedding on June 6th!
Doreen & Gordon celebrated their love story with 22 of their nearest and dearest here at the Villa. The wedding had a classic, upscale vibe with the black, blush, and ivory color palette. Gordon and his best man wore smart black suits. Doreen's maid of honor donned a lovely black off-the-shoulder gown. And of course, Doreen herself was a vision in her champagne-colored ball gown with lace details along the bodice.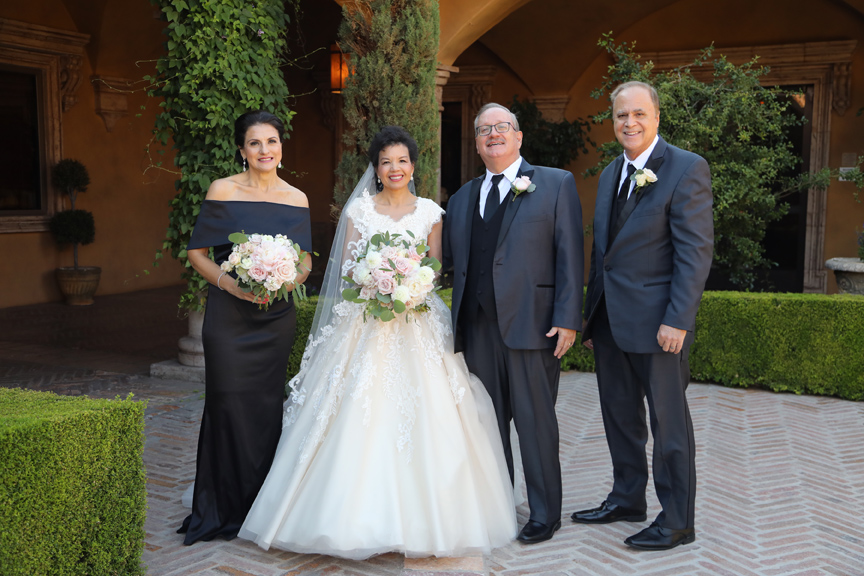 The ceremony was a romantic affair, filled with love and lots of music. The couple's pastor performed a song on the trumpet during the ceremony, and Doreen's brother treated guests to a performance on the guitar. But in addition to all the music, there were the classic wedding moments: the vows, the ring exchange, and the pair's first kiss as a married couple (yay!).
After the ceremony, guests moved into the reception hall and sat down to dinner (at tables six feet apart, of course). Everyone enjoyed a meal of mixed green salad, creamy mashed potatoes, fresh green beans, and caprese chicken. The maid of honor and best man toasted the happy couple while guests chatted and laughed with one another all evening long.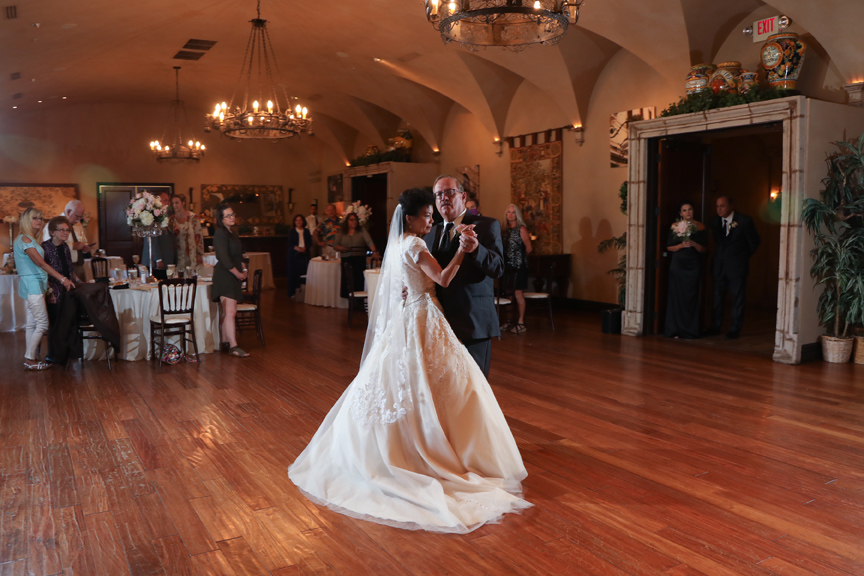 Throughout the wedding, Doreen and Gordon continued to smile at each other with incredible love and joy on their faces. It was the most beautiful part of a beautiful wedding — and proof that, even if a pandemic keeps us isolated from our friends and loved ones, the feelings we have will never fade!
Photography By: One Fine Day