Destiny and Calvin, who met on Facebook, were married on February 3, 2019.
Destiny looked lovely in a classic strapless A-line gown with a sweetheart neckline, embellished bodice, lace trim, and a train.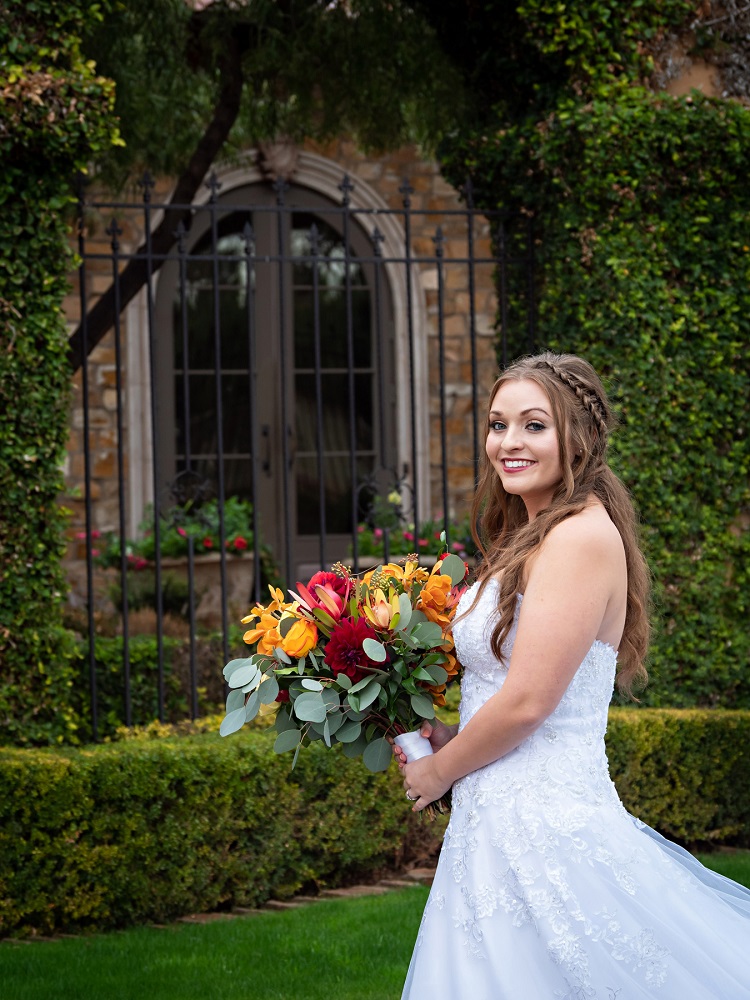 Her accessories included a pendant necklace, stud earrings, and veil trimmed in lace. Her large bouquet was composed of a variety of flowers in shades of red, orange, and yellow, accentuated with eucalyptus and other botanical elements.
Her three bridesmaids wore matching wine-colored strapless dresses with ruched bodices and sweetheart necklines. They carried smaller versions of the bride's bouquet.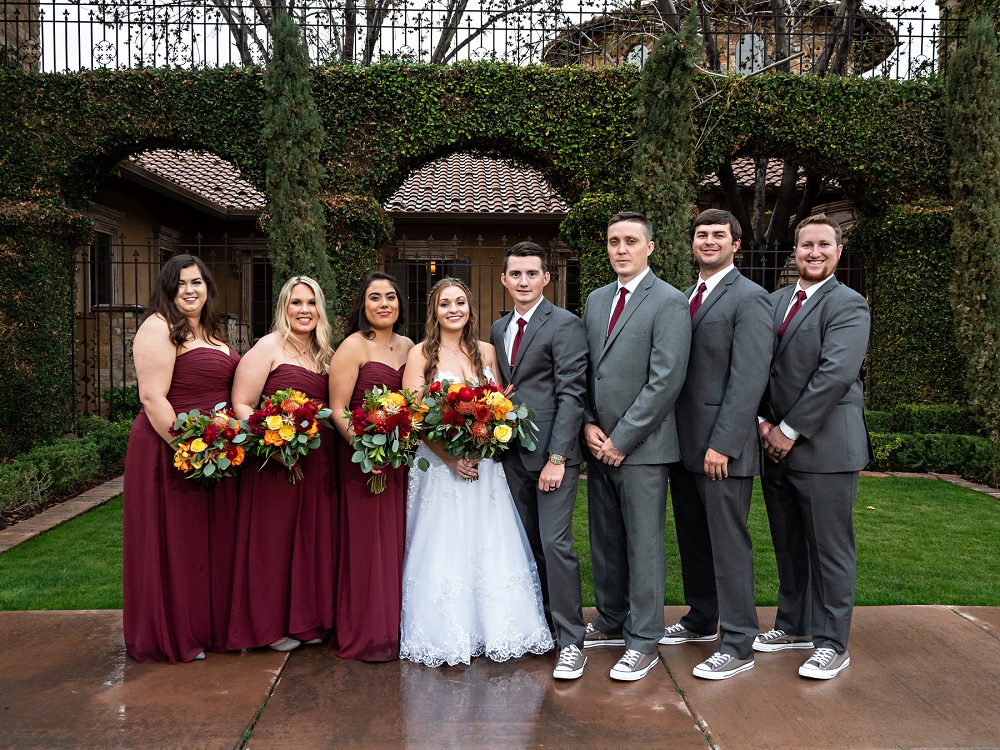 Calvin got married in a gray suit with a white shirt, wine-colored tie, and gray Converse sneakers. His three groomsmen dressed to match him.
The officiant, who was a friend of the groom, told the couple that wedding vows are a promise of future love, not of present love, and that the greatest plan God has for their lives is the person standing next to them.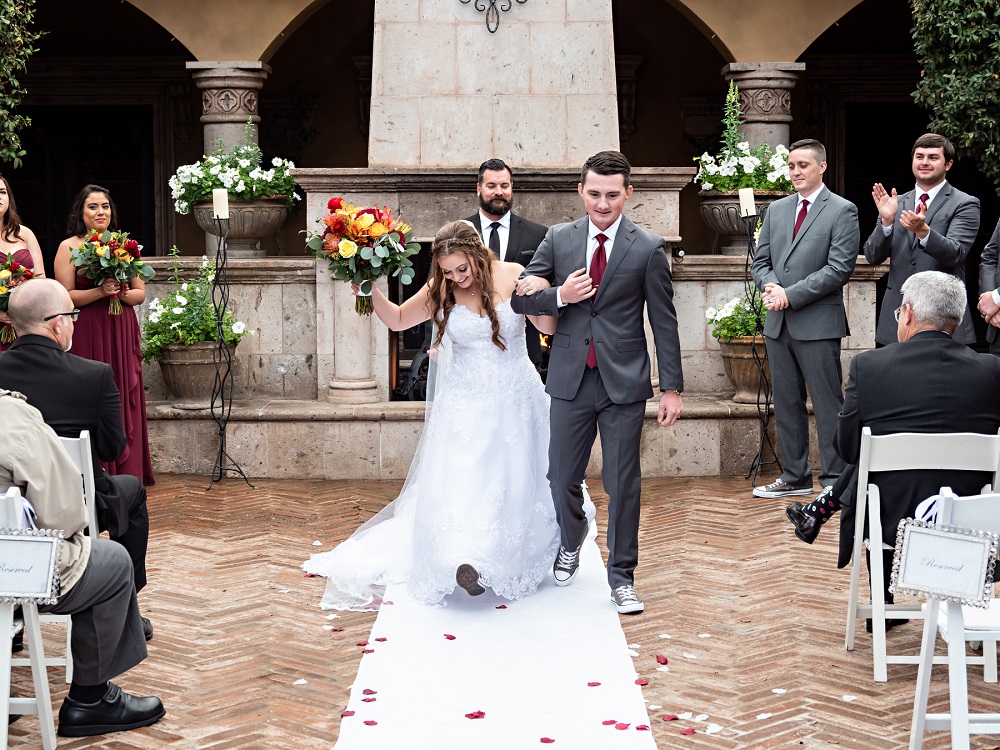 Next, guests highlighted their favorite Bible verse and signed their name next to it for a keepsake for the newlyweds before sitting down to a meal that included a spring-mix salad with raspberry vinaigrette, sauteed vegetables, mashed potatoes, sliced beef, and chicken stuffed with spinach, feta, and pine nuts.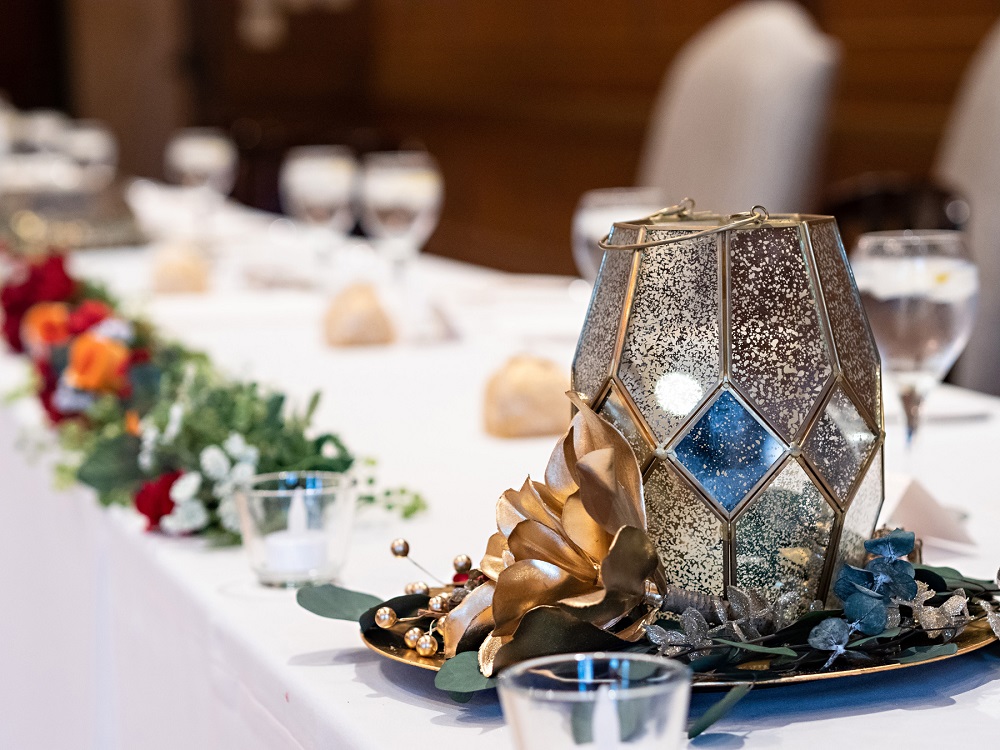 During the speeches, the best man, the groom's brother shared stories of their childhood and told Calvin how proud he was of them. The maid of honor expressed her gratitude for Destiny's friendship and talked about how excited she was to see the couple's future together. The groom's father rewrote a psalm for the couple.
Calvin and Destiny shared their first dance as man and wife to "I'm Amazed by You" by Tim McGraw. Destiny and her father danced to "Take It With Me" by Tom Waits. Calvin and his mother danced to "Beautiful Mess" by Diamond Rio. Other wedding fun included a caricature artist.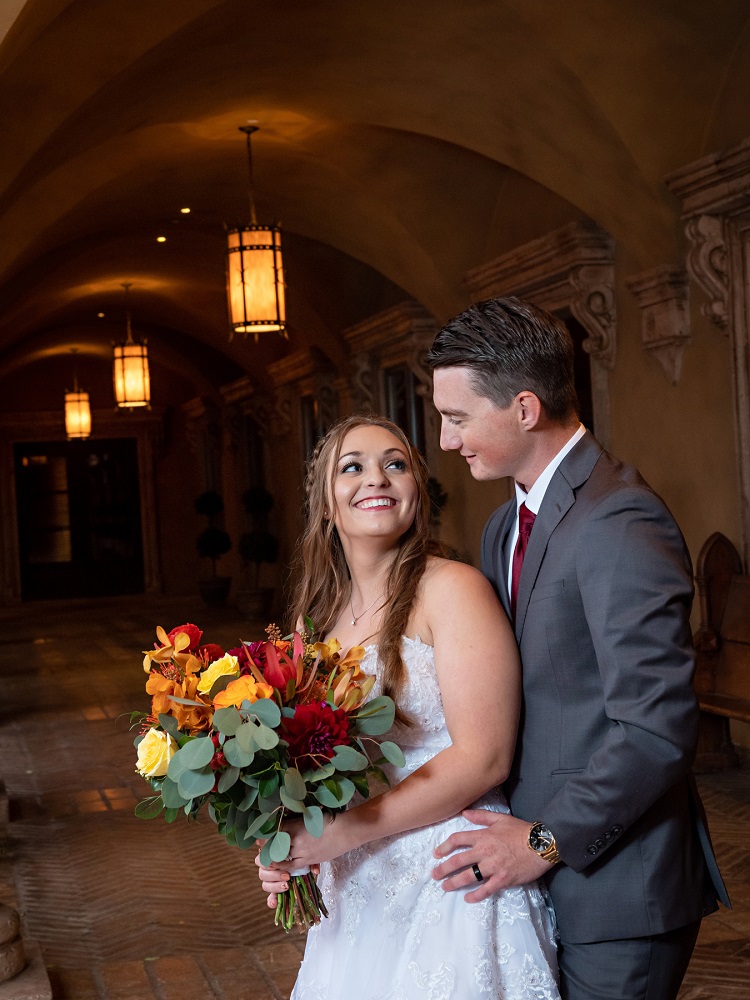 The three-tier wedding cake was done in a quilted design with top and bottom white layers and a middle wine-colored layer.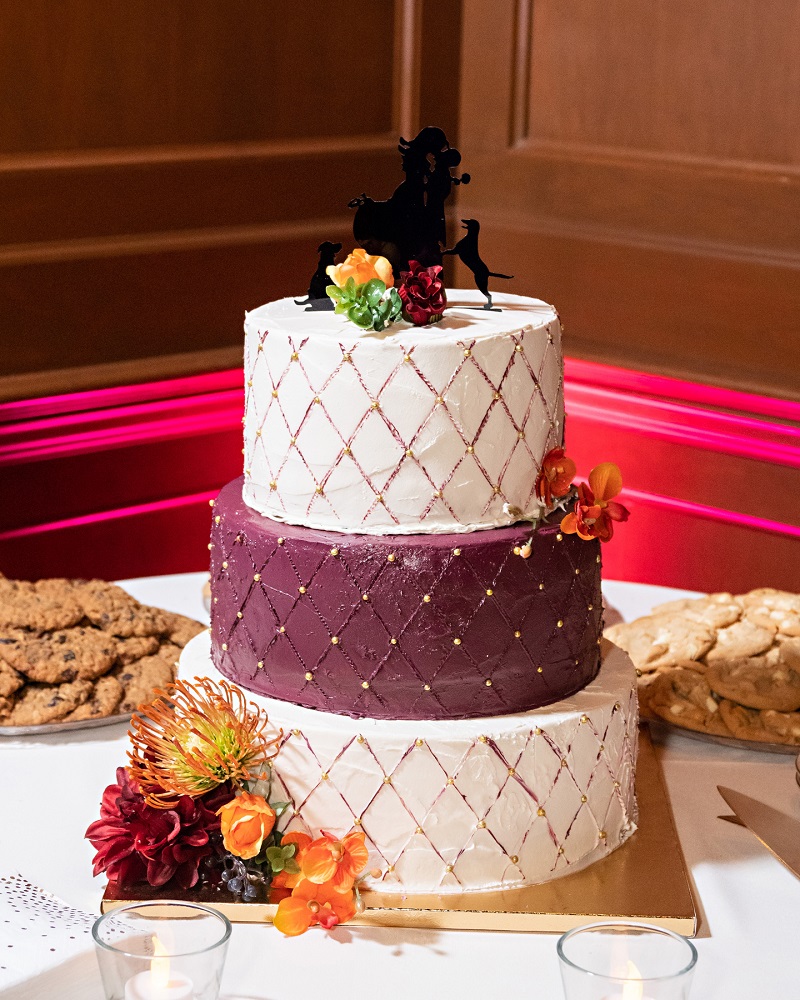 It was decorated with flowers and topped with a silhouette ornament of the couple and their dogs.
We hope the happy couple have a long and beautiful life together!