Anthony and Decator became man and wife on July 5, 2020, in a "Beauty and the Beast"-themed wedding.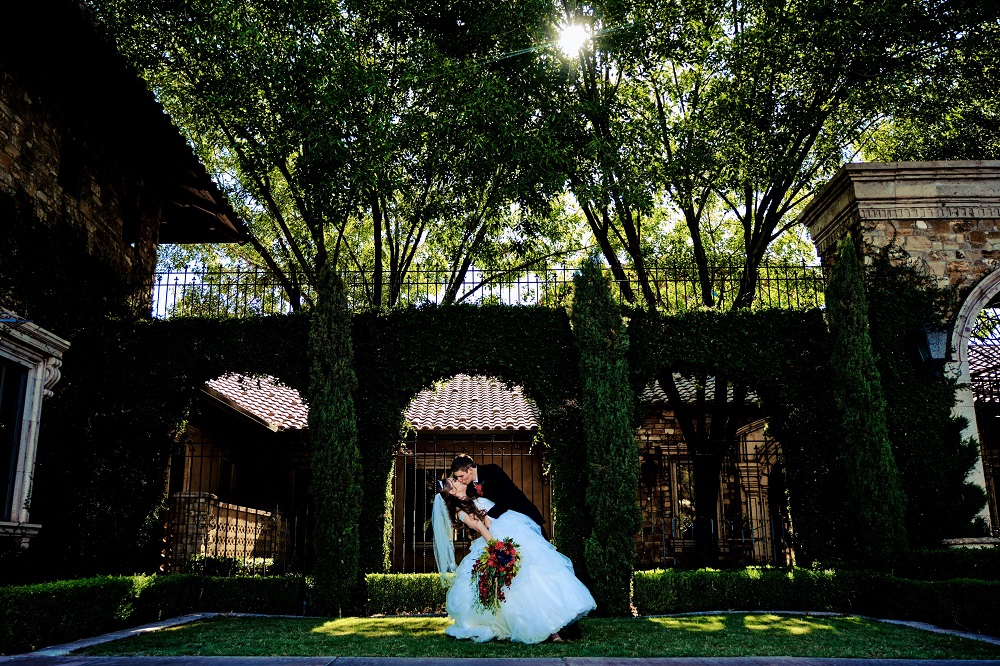 Decator looked radiant in an off-the-shoulder ballgown with a sweetheart neckline, embellished bodice, and full, tiered skirt. Her accessories included a gold pendant necklace, a tiara, and a veil. Her cascade-style bouquet was composed of red and blue flowers with greenery accents. Her three bridesmaids wore navy blue sheath gowns with embellished gold bodices and halter necklines. They carried small bunches of red roses.
Anthony got married in a black suit with a dark blue vest, white shirt, black tie, and red rose boutonniere. His three groomsmen wore dark blue suits with dark blue vests, white shirts, blue ties, and red rose boutonnieres.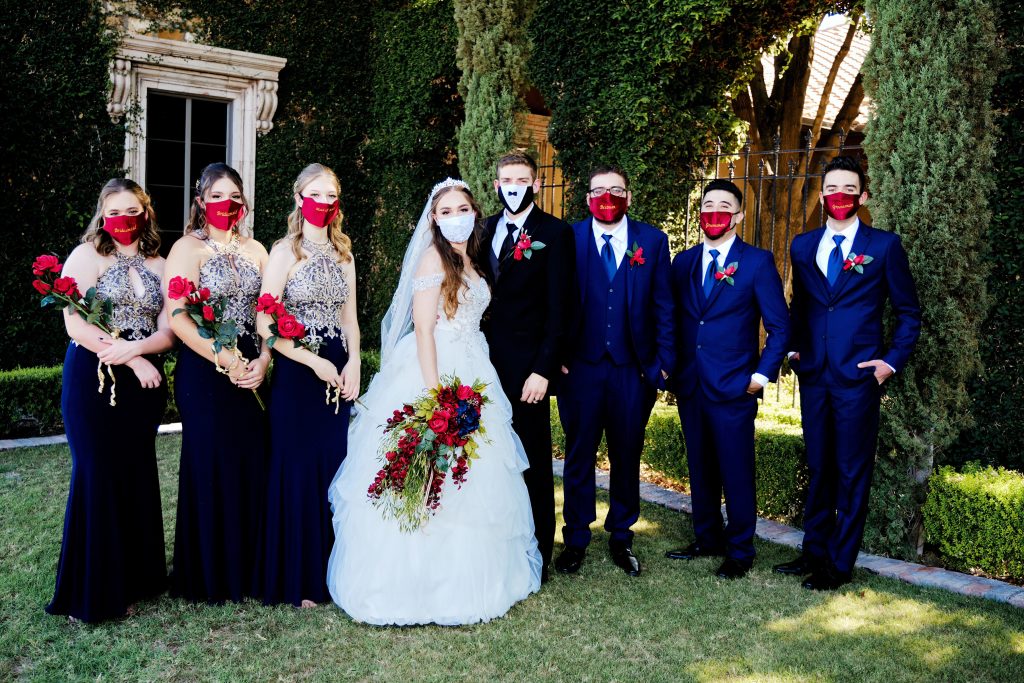 During the outdoor ceremony, the officiant told the couple that every moment on Earth is short, so they should strive to live each day to the fullest.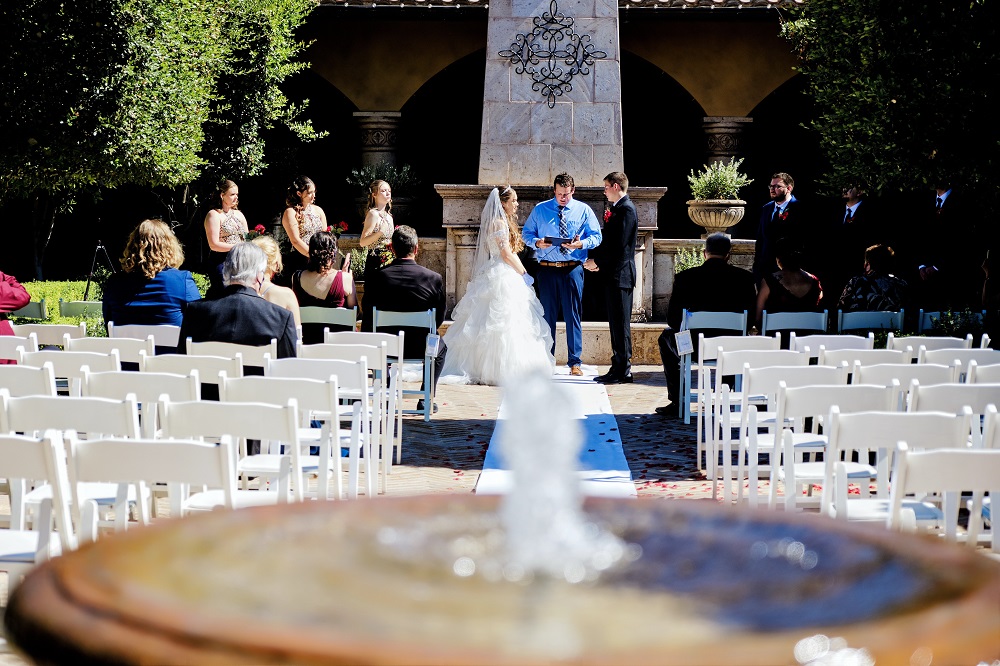 Inside, guests dined on an Italian meal including two types of salad, four-cheese pasta, pesto penne pasta, and two chicken dishes.
In the speeches, the best man spoke about how happy he is to see the newlyweds together. The groom's father and grandfather also gave toasts.
Decator and Anthony shared their first dance to "Remember You Young" by Thomas Rhett. Decator and her father danced to "I Loved Her First" by Heartland. Anthony and his mother danced to "That's What Mamas Do" by Jason Matthews. Other wedding fun included an anniversary dance, a dollar dance, and a bouquet toss and a garter toss.
The square-shaped wedding cake was blue with gold accents.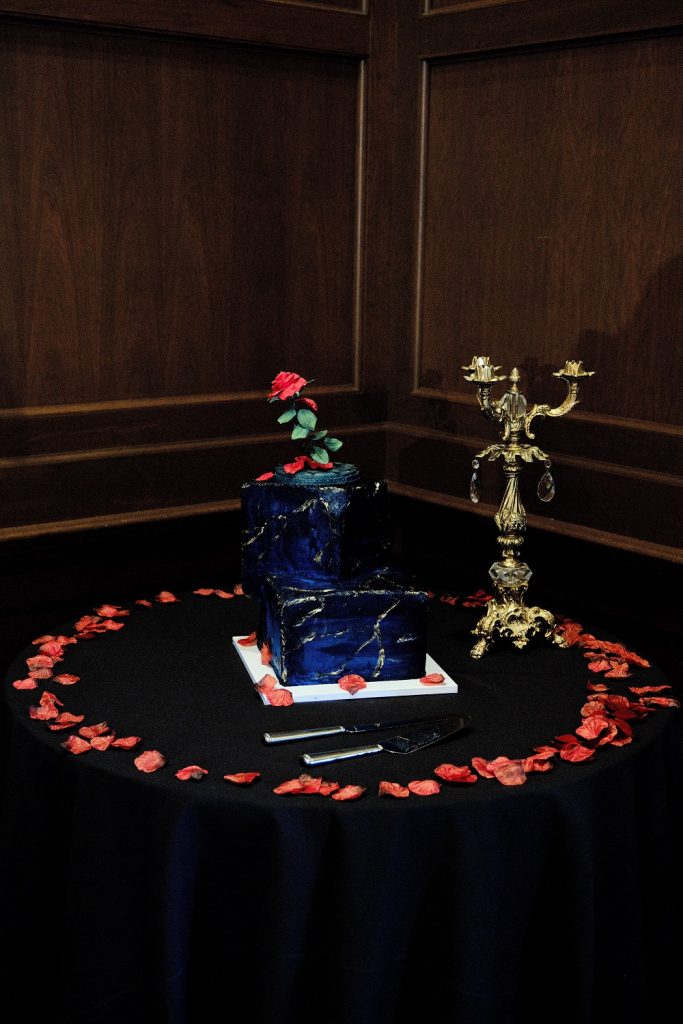 The newlyweds left their special day under a rose petal toss.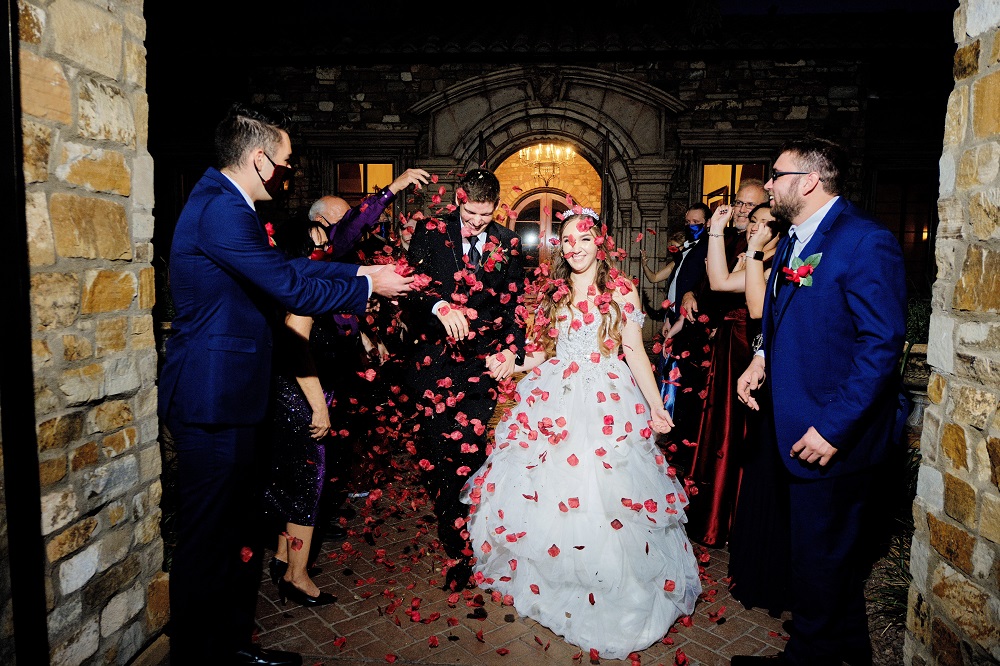 We wish the happy couple all the best in their new marriage!
Photography By: Cyndi Hardy Photography