David and JR may have met in Colorado, but they tied the knot in Arizona on November 6, 2021.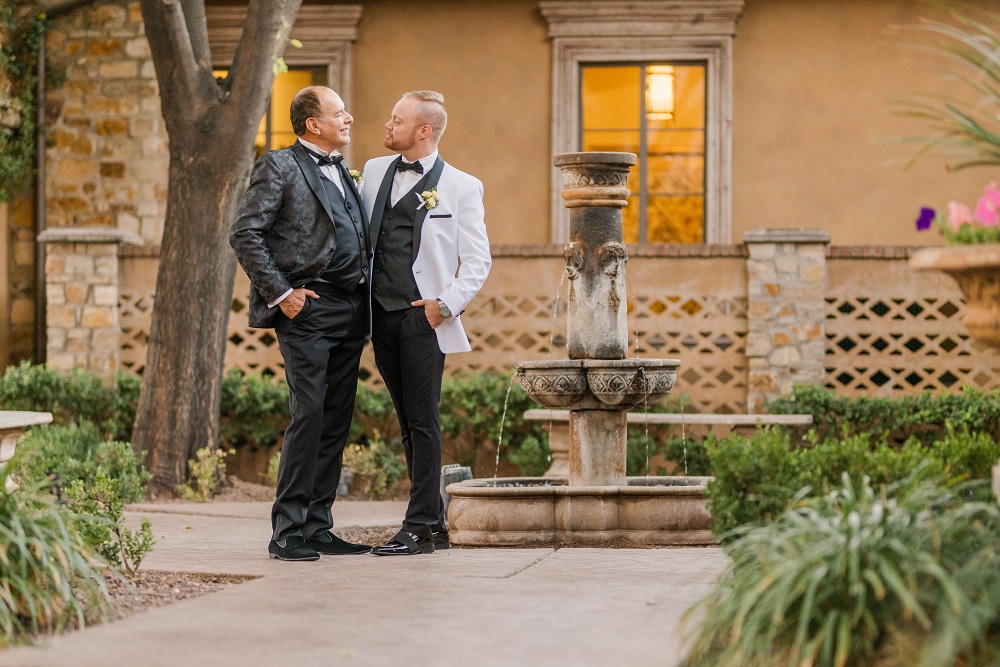 JR wore a black damask blazer with a black vest white shirt, black bow tie, white pocket square, and yellow rose boutonniere. David wore a white blazer with black lapels with a black vest, white shirt, black bow tie, black pocket square, and yellow rose boutonniere.
The groomsmen wore light gray suits with light gray vests, yellow socks, white shirts, yellow bow ties, and yellow rose boutonnieres. The bridesmaids wore coordinating full-length yellow dresses.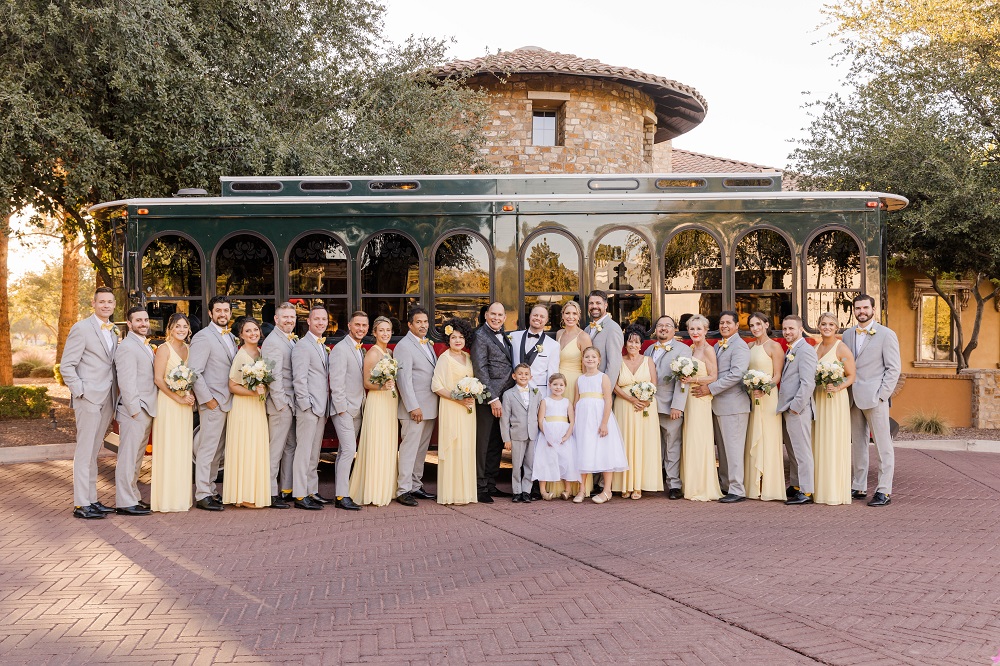 In the ceremony, David's mom sang a song for the couple.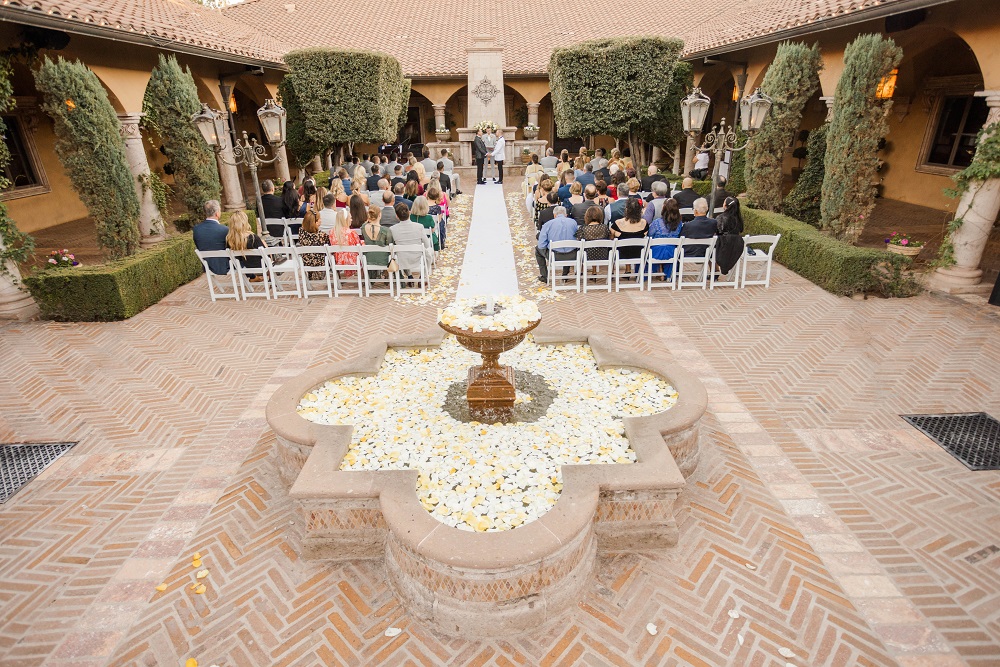 Later, guests sat down to a meal of mixed greens with goat cheese crumbles, spiced pecans, pomegranate seeds, sliced oranges, and balsamic dressing; creamy mashed potatoes; fresh green beans with slivered almonds; grilled chicken breast marinated in olive oil, garlic, and herbs; and grilled chicken breast filled with prosciutto and provolone cheese.
During the speeches, JR's sister, the maid of honor, said how happy she was that her brother found "the one." Dave's brother thanked JR for loving Dave and spoke about his kindness. JR and David thanked their guests for coming.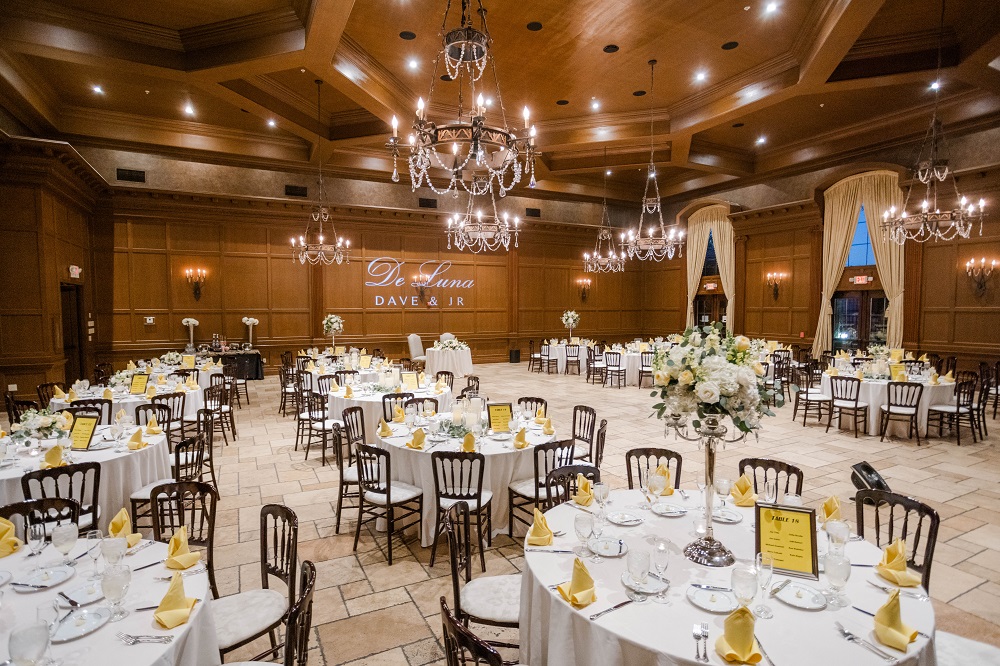 Dave and JR's first dance was to "Tiny Dancer" by Elton John. The mother-son dance was to "Somewhere Over the Rainbow."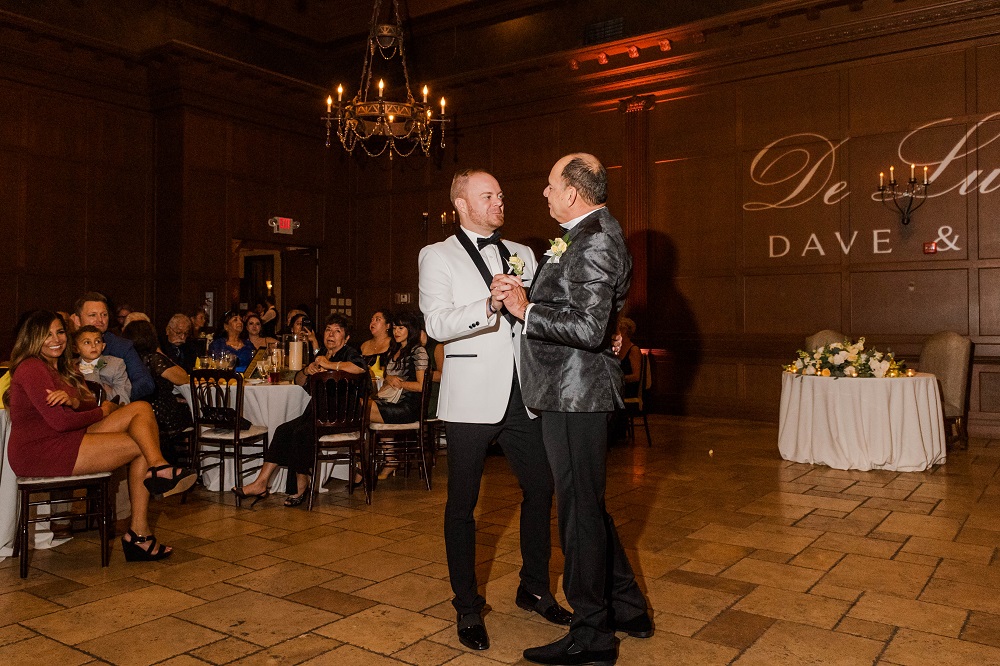 The wedding cake for cutting was decorated with a yellow bow. Guests enjoyed cupcakes decorated with gray bow ties.
We wish all the best to this handsome couple!
Photography By: Leslie Ann Photography