Darla and Ray tied the knot on November 13, 2021.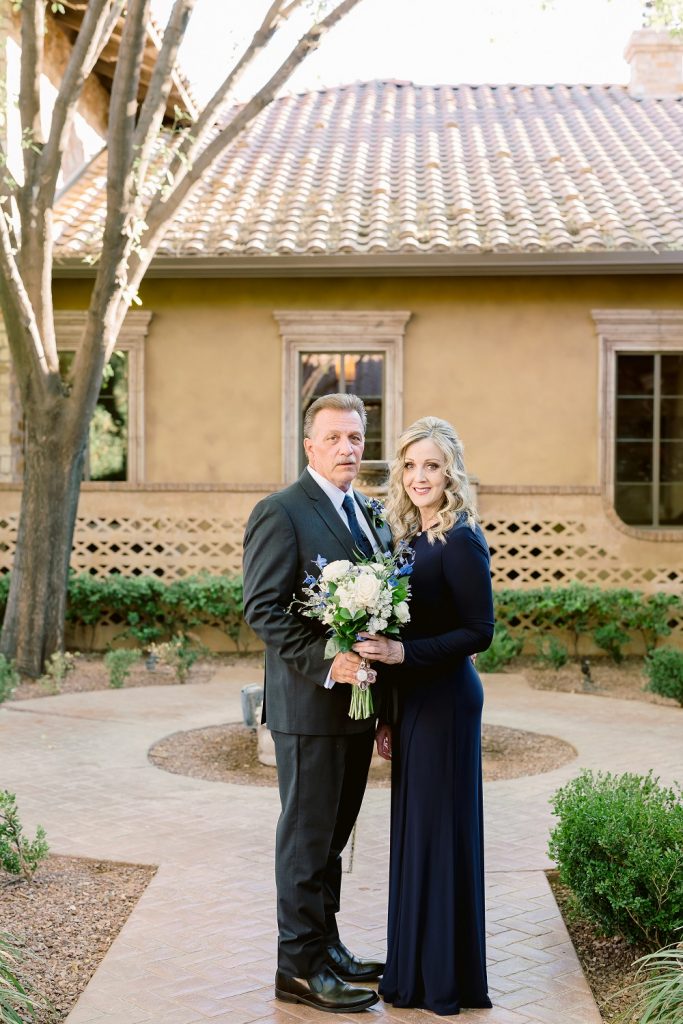 Darla looked beautiful in a full-length navy blue sheath gown. Her bouquet was composed of a variety of white flowers with blue flower and botanical accents. Her maid of honor wore a sleeveless, full-length gray lace dress and carried a bouquet like the bride's.
Ray wore a dark gray suit with a white shirt, navy blue tie, navy blue pocket square, and mini bouquet boutonniere. His best man dressed to match him.
The couple exchanged traditional vows in an outdoor ceremony.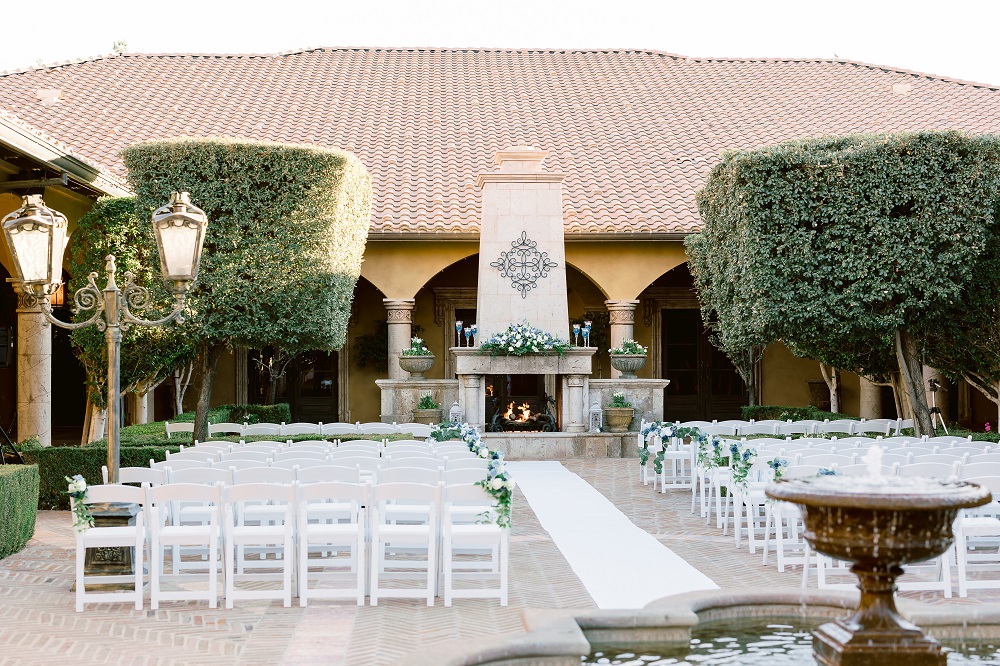 Later, guests enjoyed a meal of classic Caesar salad; grilled chicken breast marinated in olive oil and herbs; filet mignon with Burgundy bordelaise and mushroom duxelles sauce; potatoes au gratin; and fresh green beans with slivered almonds.
The bride's son gave a toast, as did the best man, the groom's brother.
Ray and Darla's first dance as man and wife was to "In Case You Didn't Know" by Brett Young.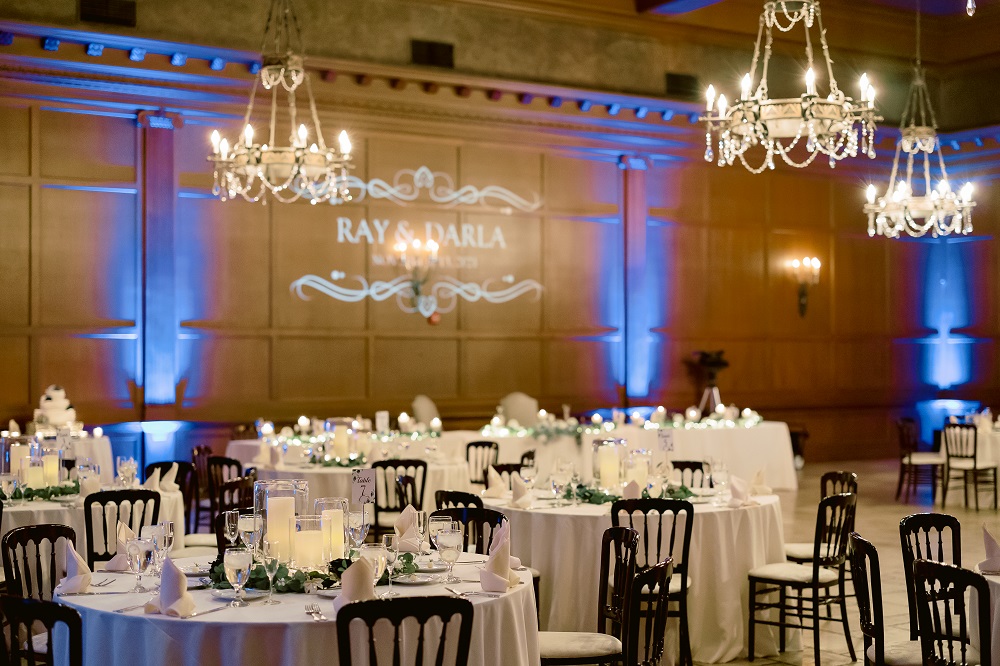 The three-tier white wedding cake was decorated with a ribbon frosting look and accented with navy blue and gray roses.
Congratulations to the bride and groom!
Photography By: Amanda Karis Photography