Celebrating Mr. & Mrs. Montoya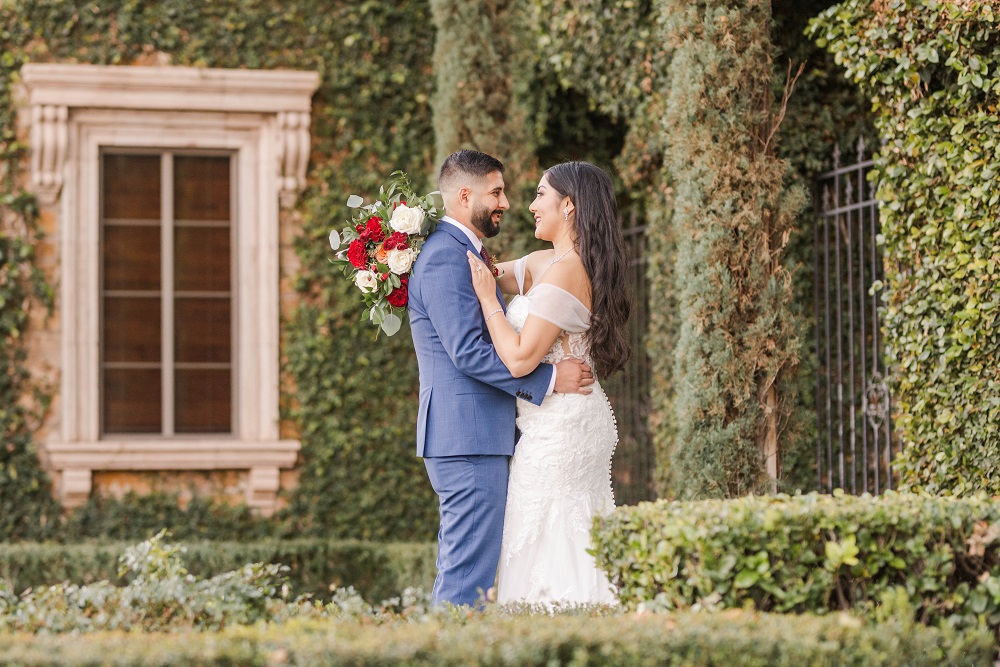 When Daisy and Michael became husband and wife in December, they needed a classy space to celebrate this momentous occasion. We were so pleased to welcome this lovely couple to the Villa for a fun and romantic wedding reception!
The reception hall was decorated in shades of maroon, with rose floral arrangements at the center of every table. Guests came on over after the ceremony at St. Andrews church, and they mingled briefly while waiting for the guests of honor. At long last, they made their grand entrance: the bridesmaids in their long maroon gowns, the groomsmen in their blue tuxedos, Michael in his blue tux and maroon tie, and Daisy in her lacy, off-the-shoulder wedding gown.
Once Daisy, Michael and their wedding party arrived, the newlyweds kicked things off by dancing to "Somebody Like That." Then, Michael and his mother shared a sweet dance to "My Wish" by Rascal Flatts, and Daisy and her father danced to Alejandro Jaen's "Vals Para Una Novia."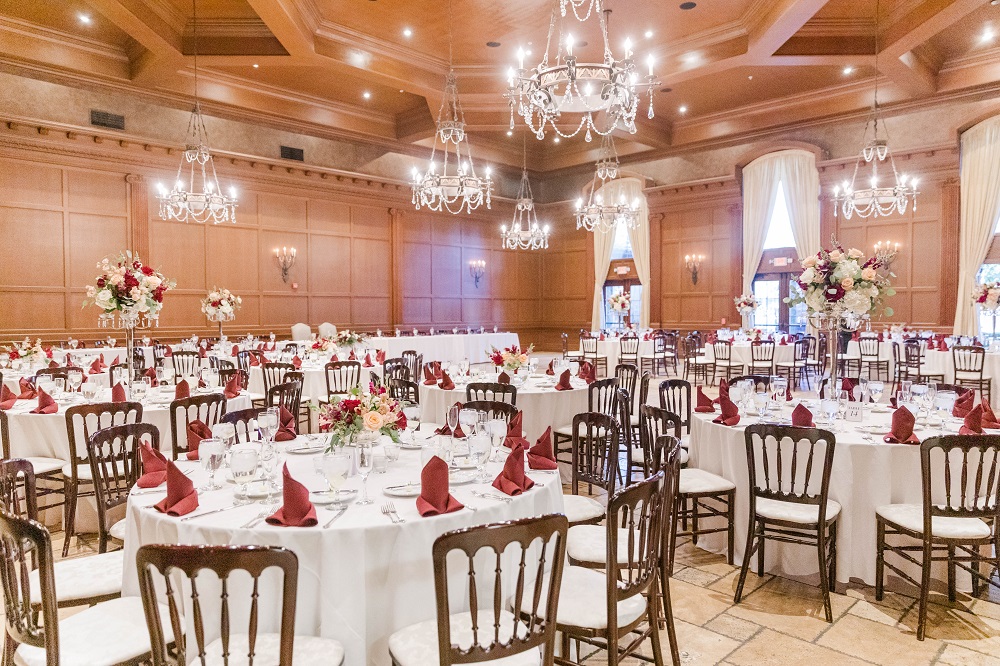 After the first dances, the bride and groom settled into their seats for dinner. Everyone enjoyed a delicious meal of mixed green salad, assorted roasted vegetables, creamy mashed potatoes, and an entree of filet mignon with a burgundy bordelaise and mushroom duxelle sauce or sauteed chicken breast in a mushroom and marsala wine reduction (yum!). Everyone ate their fill and promptly hit the dance floor to cut a rug.
During the evening, Daisy and Michael had a dollar dance and tossed the garter and bouquet. But most of all, they laughed and lived it up with the people they love the most! This reception was a celebration in every sense of the word, and we believe that this beautiful couple will have many more celebrations in their life together.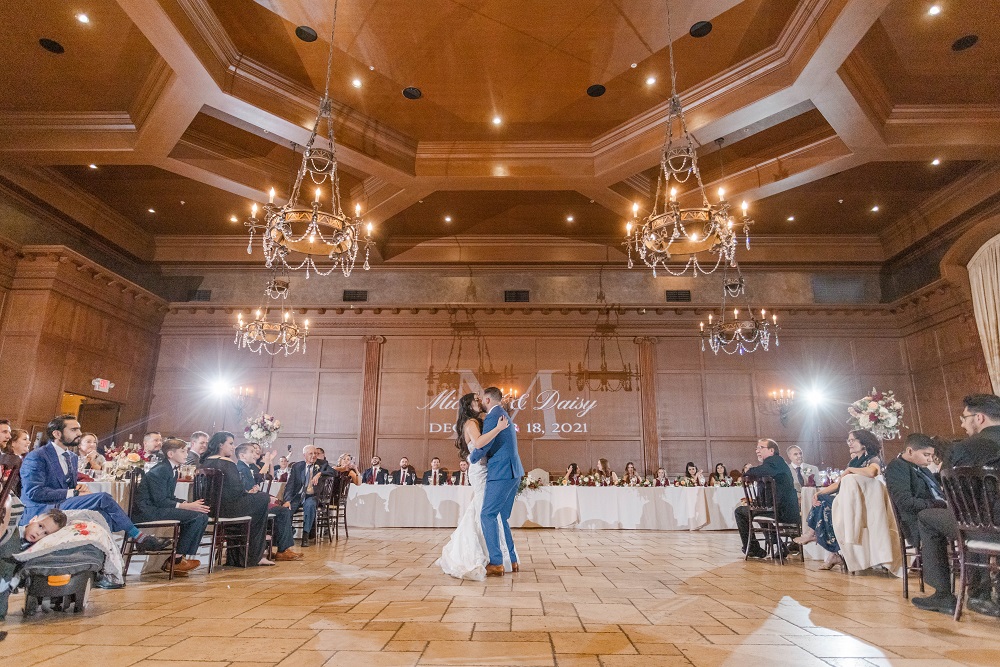 Photography By: Leslie Ann Photography