This 2020 Wedding was a "Roaring" Good Time
Crystal and Duane were married in 2020, but due to unforeseen circumstances (you know which ones) they were not able to celebrate with all their loved ones. So this year, they were so excited to gather with their nearest and dearest and have a party — and when these two party, they do it big!
The couple took inspiration from the Roaring 20s with a 1920s casino theme for their celebration. The bridal party (and all the guests) dressed for the occasion: the bridesmaids wore flapper-style dresses in cream, green, and burgundy, while the groomsmen wore suits in assorted shades of white, black, grey, blue, and tan. Duane himself looked smart in a bright blue suit and a grey vest and newsboy hat.
But of course, no one was more eye-catching than our bride. Crystal wore a beaded v-neck gown adorned with stones and pearls. The train elegantly draped behind her while she walked, and the cathedral-length veil added drama to the finished look. She beamed as she stood at the altar with her husband, and his smile was just as bright.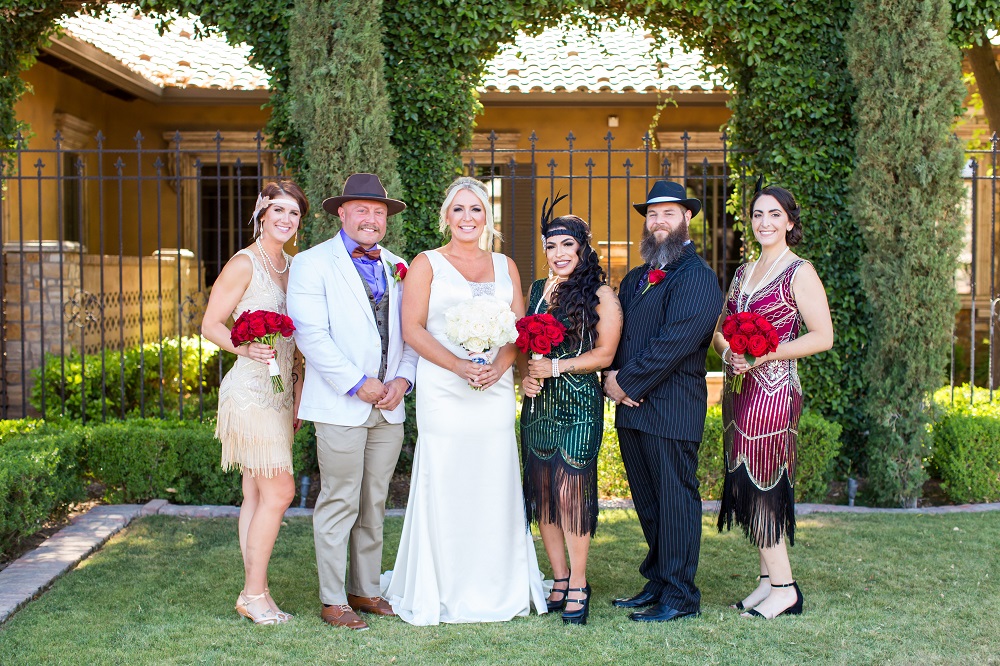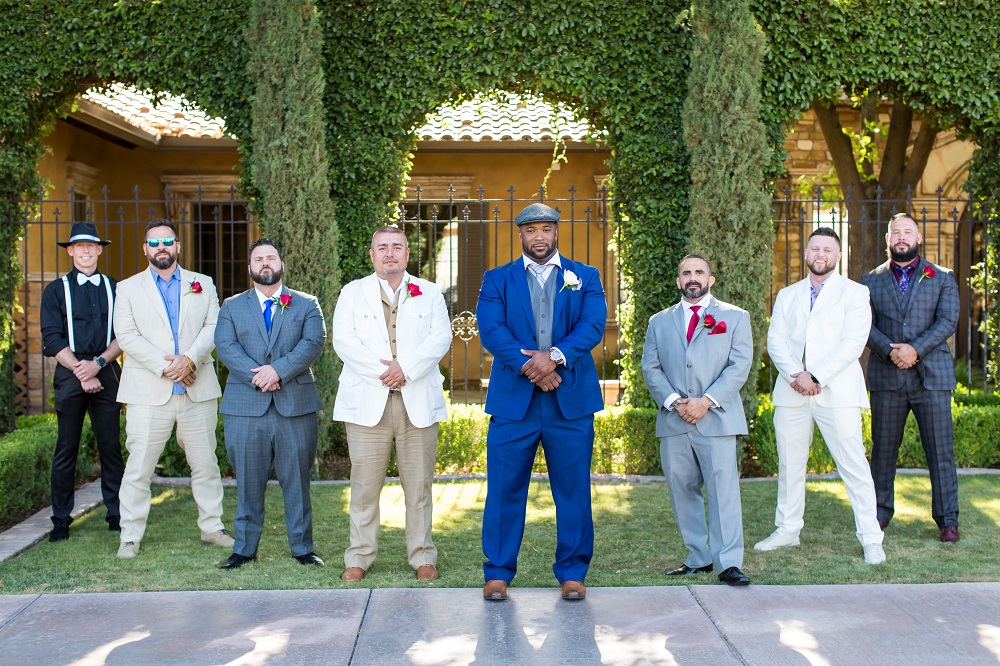 The ceremony was short and sweet, because everyone was there for one thing: the party. After quickly exchanging rings and vows, the couple ushered everyone inside to start celebrating.
Their grand entrance was one to remember, complete with sparklers and a traditional first dance. Guests enjoyed a dinner of filet mignon, salmon, roasted red potatoes, green beans with zucchini, and a raspberry vinaigrette salad.
As for entertainment, Crystal and Duane had something for everyone. If dancing wasn't their style, guests could head outside to enjoy the casino games in front of the reception hall. If they wanted to enjoy a smoke, they could check out the cigar bar. And if they didn't get enough to eat at dinner, the taco truck that arrived at the end of the night provided the perfect late night snack!
It was clear that these two lovebirds know how to throw a party — and we suspect that their life together will be one big celebration after the next.
Photography By: Jenn Wagner Studio