Art Deco Details Make Chelsea and Adrian's Big Day Sing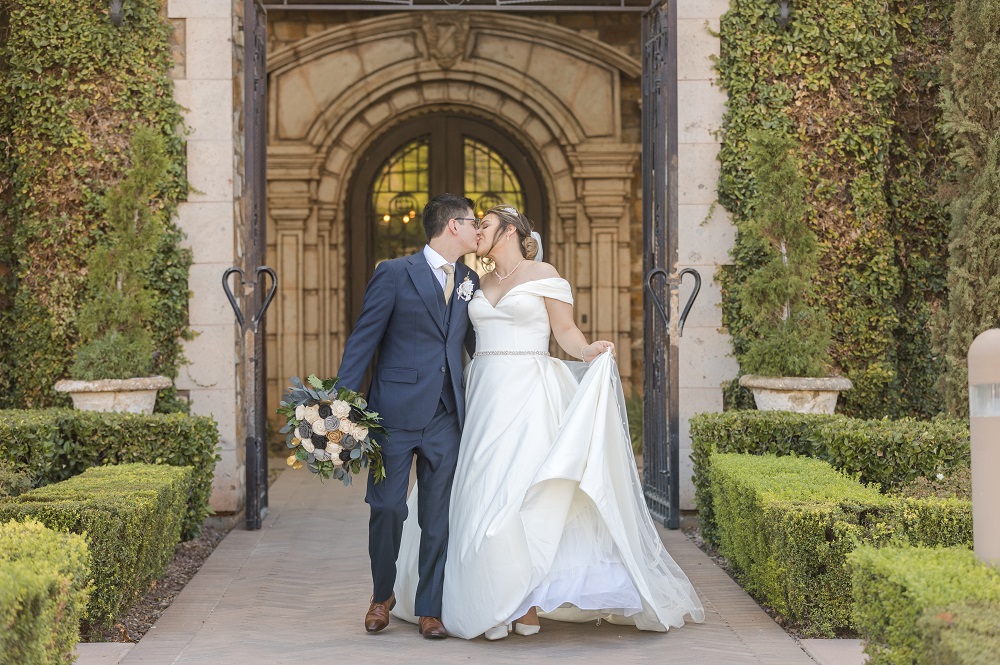 Is there a more beautiful way to pay tribute to your family than wearing your grandmother's wedding dress? That's exactly what Chelsea did when she and Adrian joined us for their big day. And what a stunning dress it was — with breathtaking lace work and beautiful sleeves, it was certainly a magic moment, that showed just how much family and friends matter to this gorgeous couple. Chelsea was a stunning bride, and Adrian looked handsome and glowing in his suit. We loved the navy blues and golds running throughout the day, and of course, some gorgeous florals to really give that romantic feel.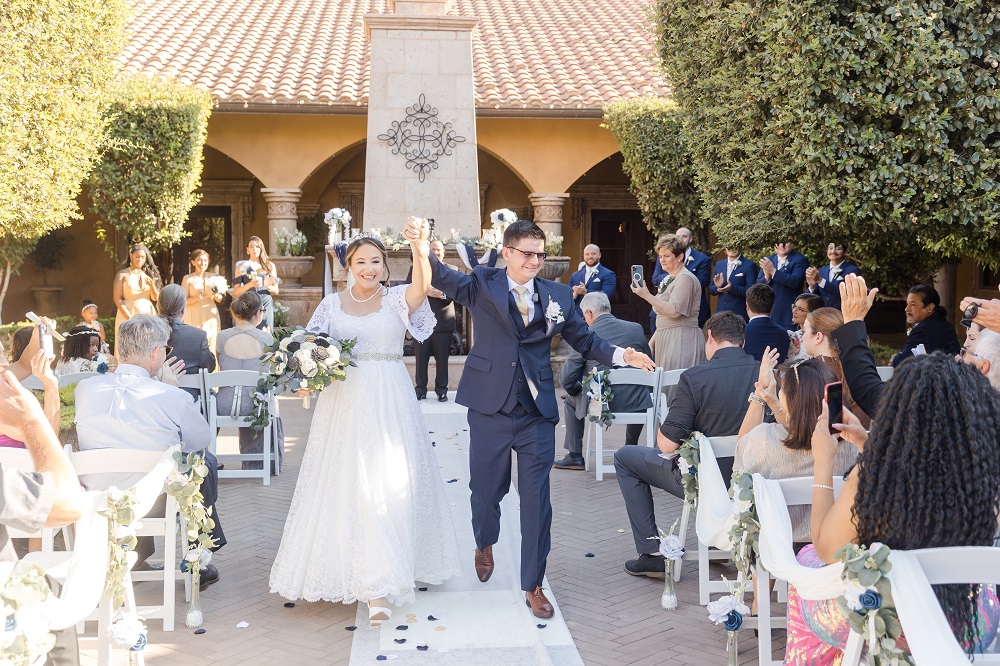 After the personal vows, which were so touching, we moved inside Villa Siena where the gold, blue, and white touches continued — all with an Art Deco, roaring 20s flair. We loved all of the decor, but we have to give a special mention to that incredible cake! Three tiers, with some of the most stunning and intricate icing work we've ever seen, meant that it really tied the entire feel of the day together.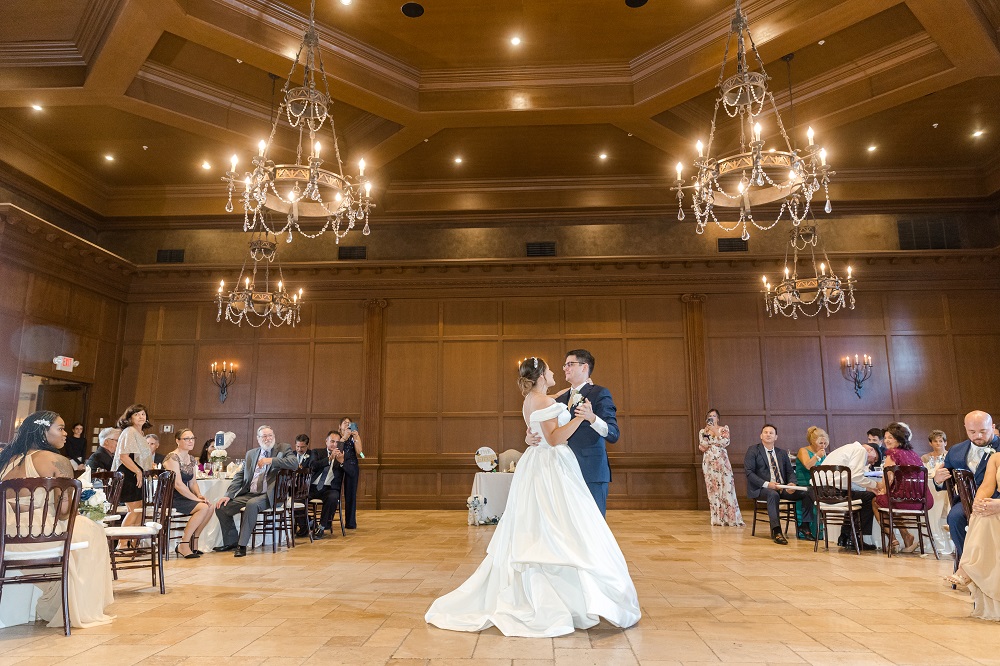 But of course, it's not just about how a wedding looks — it's about how it feels. It's about the people. And listening to Chelsea's sister welcome Adrian to the family was a really special moment. With a photo booth, the sweet treat table, and so much more, there were plenty of ways Chelsea and Adrian put their stamp on this Arizona wedding venue. It was an incredible way to start married life, and we're sure that they have the most amazing life ahead of them!
Photography By: Leslie Ann Photography