Saying "I do" in Blush and Blue
Ce'erra and Viet were married on January 23, in a romantic ceremony decorated in blush and dusty blues. The couple invited their nearest and dearest to an intimate ceremony here in our La Stanza Chianciano, bringing their two cultures and their two families together for a beautiful celebration of love.
The bridal party was dressed beautifully on this January morning. Ce'erra's bridesmaids wore flowy, long-sleeved gowns in dusty blue, while Viet and his groomsmen kept it classy in cool black suits. Ce'erra herself was stunning in her trumpet-style dress, which featured an open back, long sleeves, and lace appliques all over. But of course, the most beautiful thing on Ce'erra was the smile she wore whenever she laid eyes on our groom!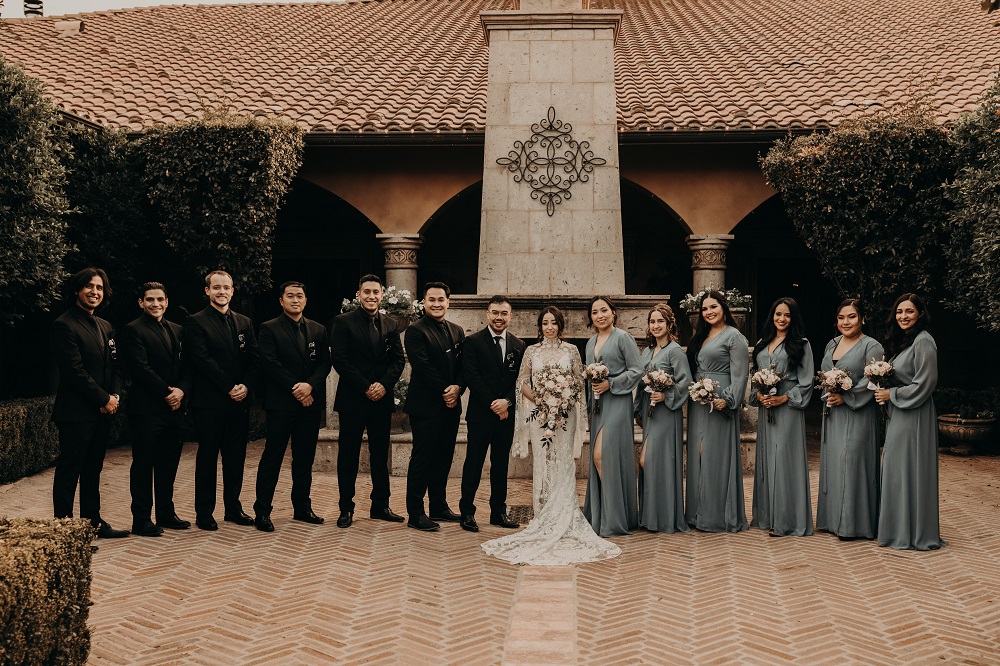 The ceremony was traditional and sweet. The officiant read from the Bible before asking the couple to say their vows — which caused our bride and groom (and everyone else) to tear up! Then, it was time to exchange rings and kiss the bride, because Ce'erra and Viet were officially a couple.
After the wedding, everyone moved into the reception hall for an evening of dinner, dancing, and fun. The couple shared their first dance to the Bee Gee's "How Deep Is Your Love" before briefly splitting up for their parent/child dances; Ce'erra and her father danced to "Es Mi Niña Bonita," while Viet and his mother danced to a traditional song from Vietnam.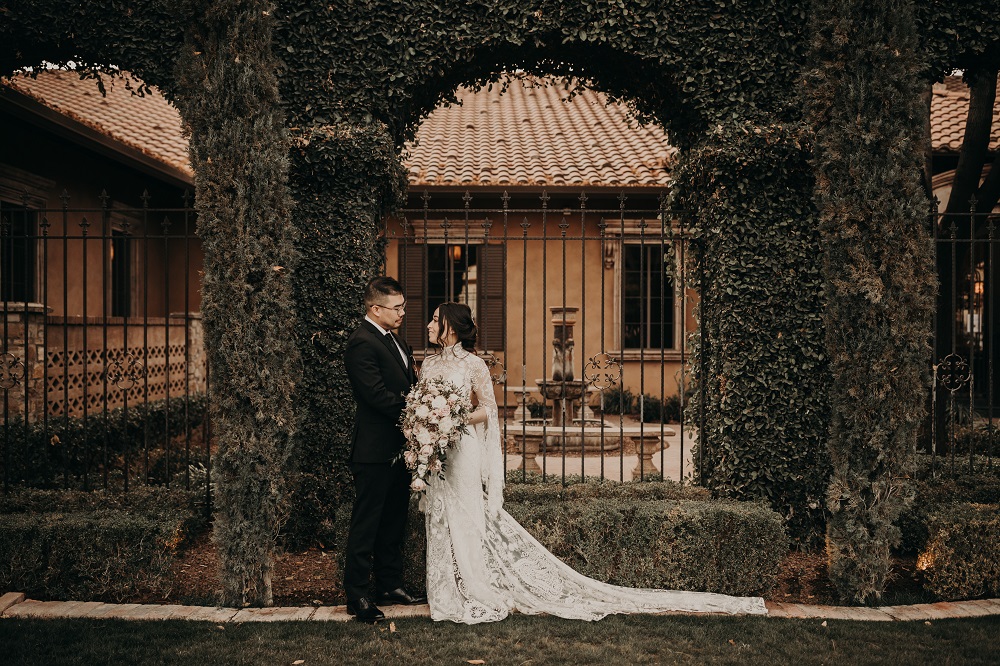 While the dancing started up, guests tucked into their wedding feast: a mixed green salad with julienned carrots, pear tomatoes, a house vinaigrette, and parmesan cheese crisp; grilled Tuscan chicken with shiitake and portobello mushrooms in a creamy balsamic sauce; potatoes au gratin; and green beans with slivered almonds and butter. Soon enough, everyone was out on the dance floor — burning off those tasty calories and making room for cake!
The DJ kept the party going well into the night, and everyone enjoyed each other's company. It was clear to us that Ce'erra and Viet have a lovely group of friends and family, and their married life will be one filled to the brim with love.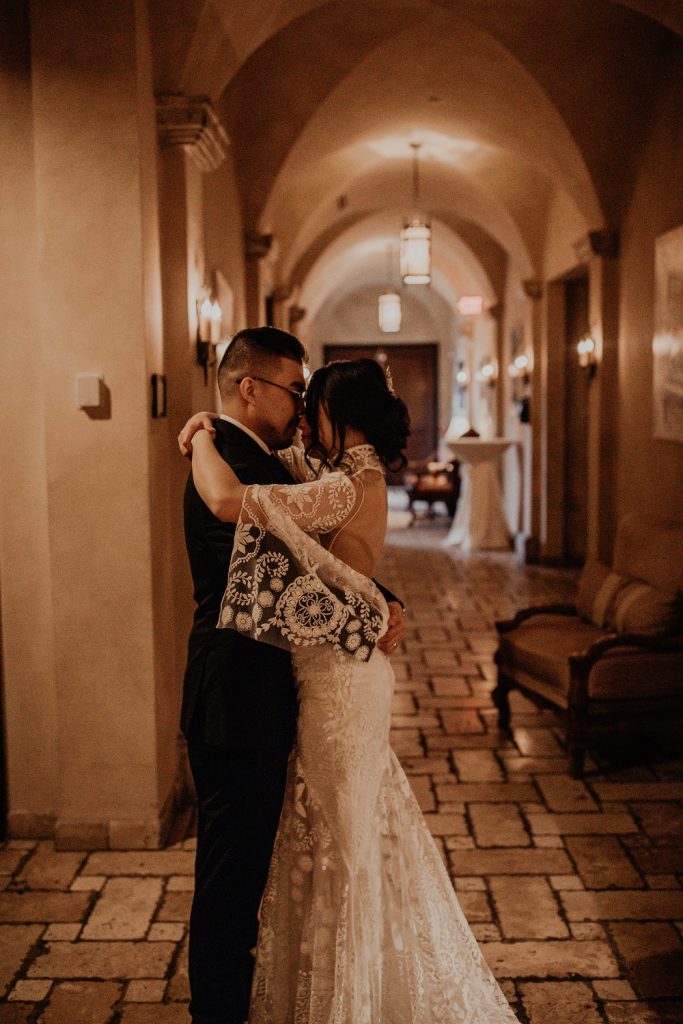 Photography By: Cam + Larisa Photo