Cassey and Brendan Show Us What Dreams Are Made Of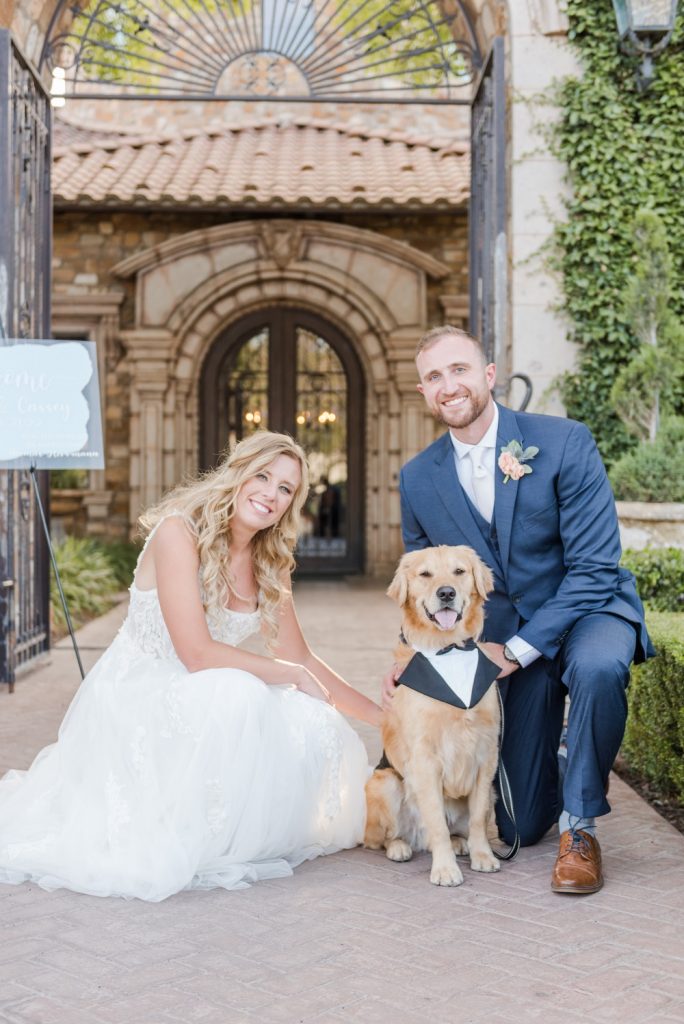 What a magical spring day! Cassey and Brendan certainly brought the romance, joining us at Villa Siena surrounded by loved ones. The sun was shining for the outdoor ceremony and a day full of roses — white, deep rose, and pale orange flowers perfectly set off the blues of the color scheme. With rose petals lining the aisle, the fountain, and of course gorgeous floral centerpieces, it was such a clever way of trying the color scheme together for a picturesque May celebration.
When it came to the ceremony itself, we loved the personal touches. So many loved ones were involved, with a family friend officiating, the bride's cousin for the music, and a special shout-out to Tater Tot, one of the cutest ring dogs we've ever seen! But Cassey was the star of the day in her scoop neck gown with lace and tulle, and Brendan's blue suit was classic sophistication.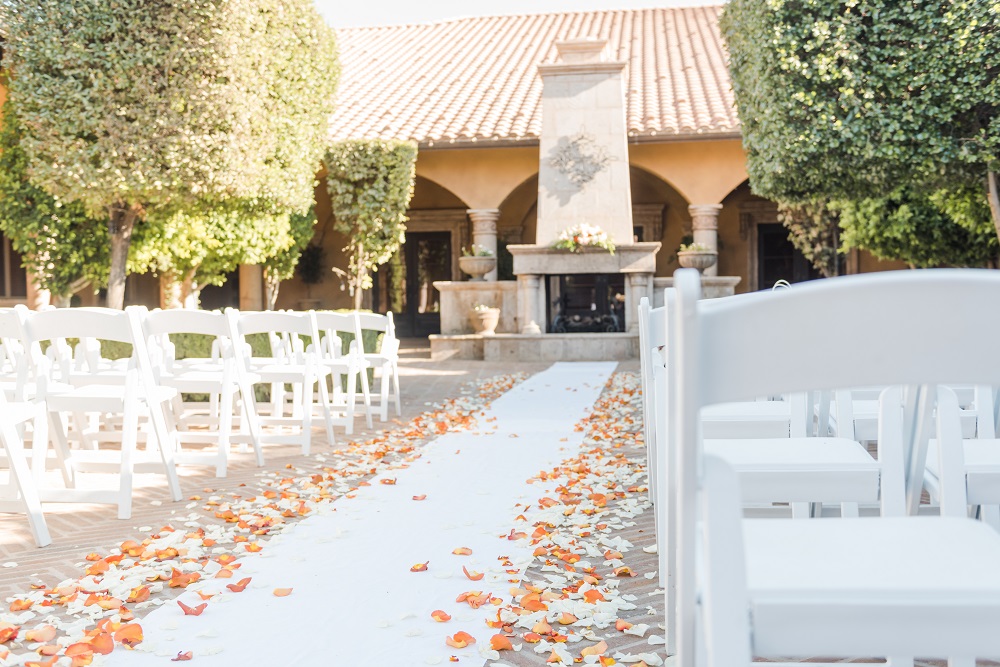 The reception was packed full of special moments — from the maid of honor and best man's toasts, which didn't leave a dry eye in the house, to the first dance to "What Dreams Are Made Of". The 'Generation of Love' photos at the welcome table and the memory candle were lovely additions to the celebrations, and it was so fun to see all of the amazing cake options, with funfetti, lemon, and more on offer. There was plenty of fun for the guests and the couple, with the bucket list for the bride and groom and the special dates to add to their calendars. It's always meaningful when friends and family get involved, it shows just how much love and joy surround the couple, and it was clear everyone agreed that Cassey and Brendan are so lucky to have found each other!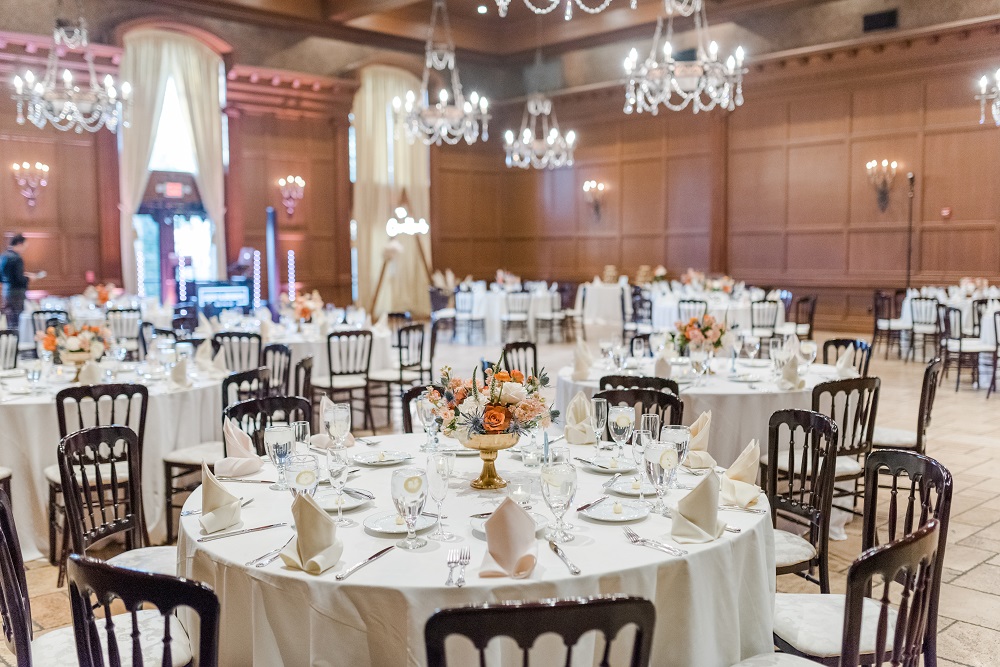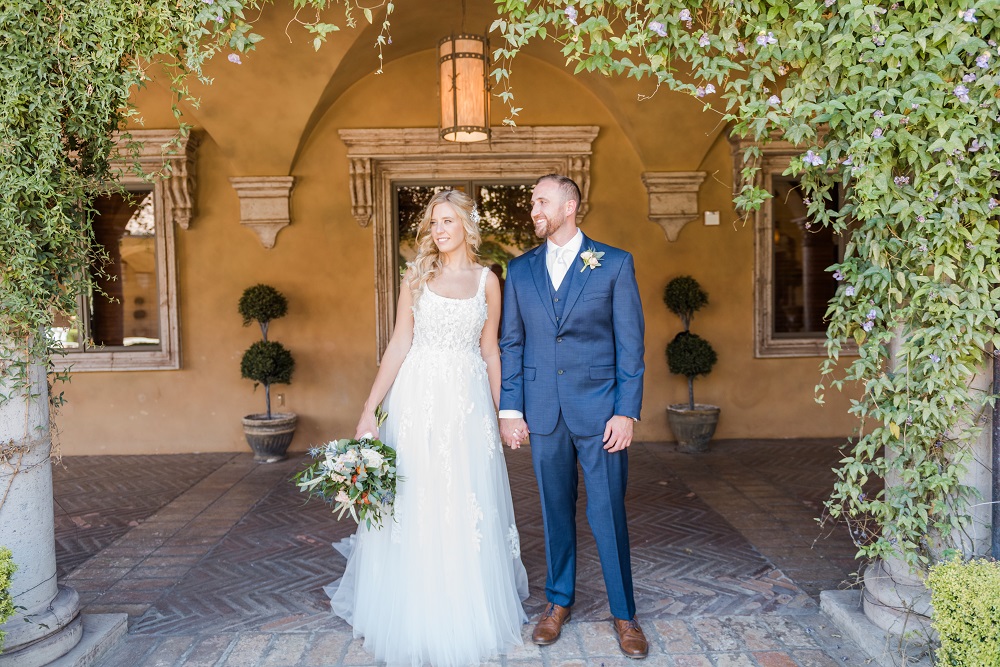 Photography By: Leslie Ann Photography