Warmth and Memories Filled Caroline and Isaiah's Big Day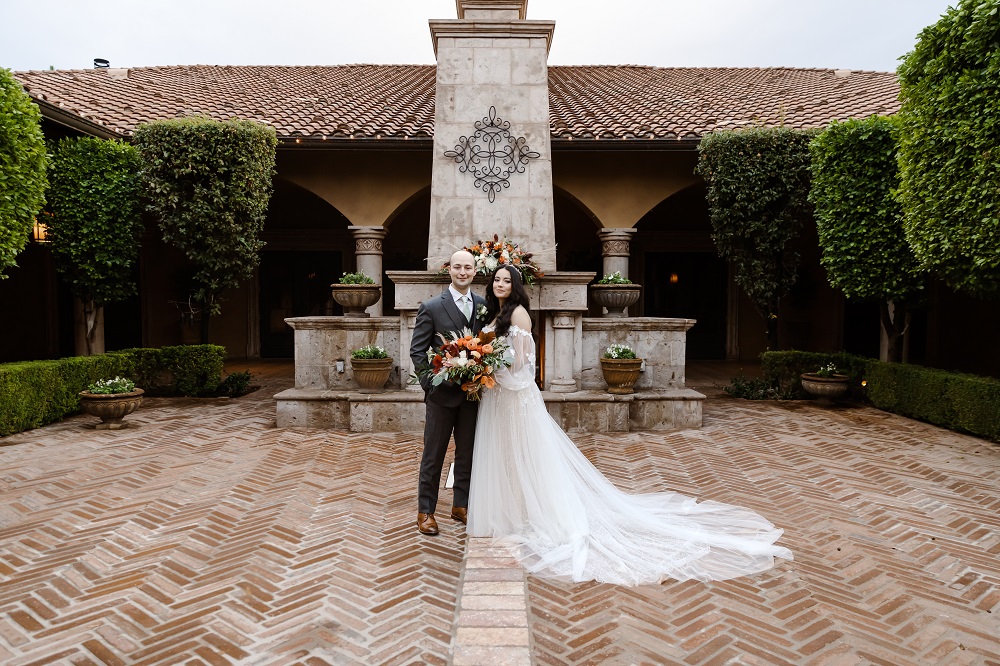 What a perfect, autumnal celebration for Caroline and Isaiah. This couple joined us for an intimate and stunning November celebration, with burnt reds and oranges filling Villa Siena and setting the perfect romantic mood. Caroline embodied that soft romance, in a gorgeous off-the-shoulder gown with lace and florals — and that amazing headpiece, adding just a touch of boho chic with her dark flowing hair. The couple originally met in high school, and when Isaiah saw Caroline coming down the aisle it was obvious what a happy, strong bond they'd created so far. Their officiant, Thaddius, gave some lovely relationship advice — including a reminder to always forgive — and the unity ceremony reminded us that they are two flames feeding the same fire. But it was Caroline and Isaiah's personal vows that really stuck out for us, as they talked not just about the love they had for each other, but also the support and friendship that meant so much to them both.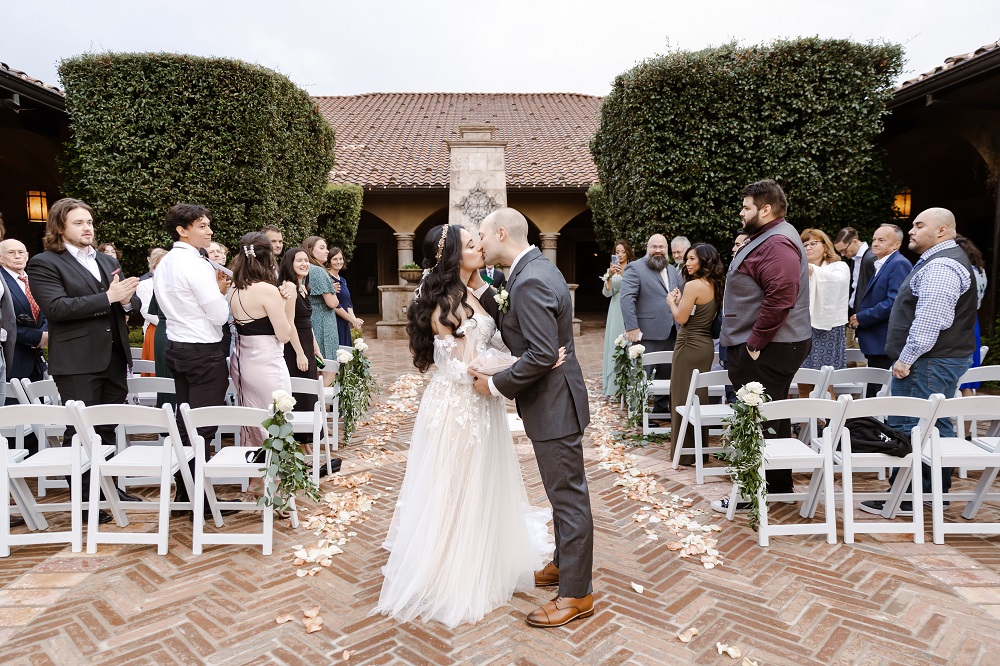 In the reception, the fun really got started. The toasts were full of warmth — we loved when Caroline's parents told them to cherish one another and when the groom's best friend said he knew they were special even in high school. And events like the "who knows who better" game brought a touch of silliness to the affair. The guests were also invited to put some advice for the couple in a little advice capsule, which we're sure will fill Caroline and Isaiah with memories for a long time to come. We're so glad they chose us as their wedding venue — and hope they enjoyed the day as much as we did!
Photography By: Digital Creative Media