A Holiday Wedding for Caitlin and Patrick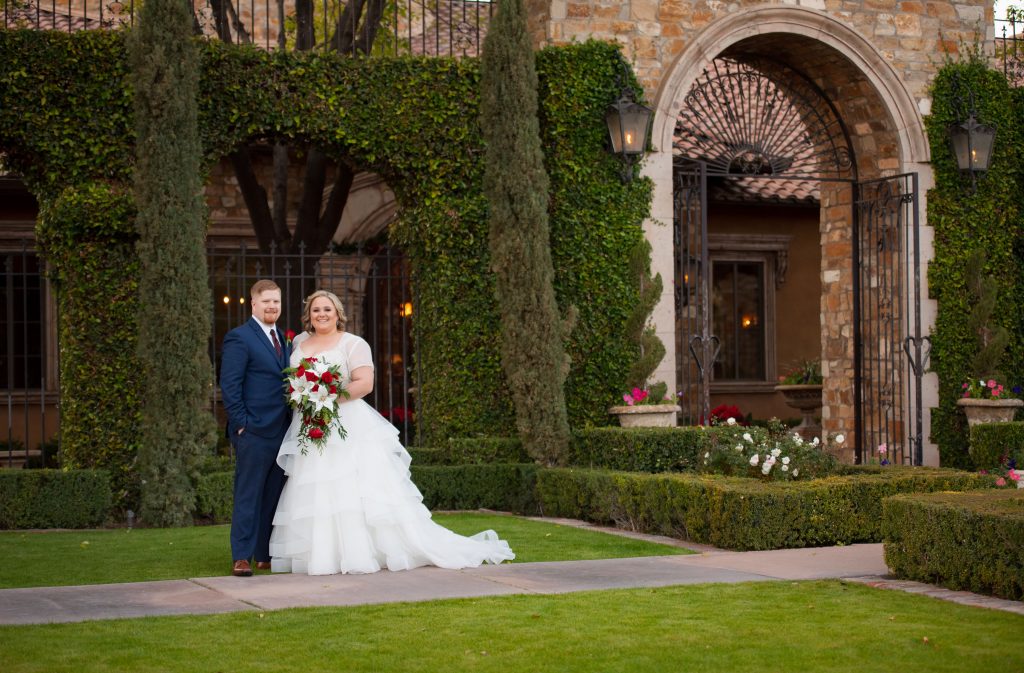 There are two things in this world sure to put anyone in a good mood: true love and Christmas magic. Well, Caitlin and Patrick decided to combine the best of both worlds for their December wedding reception, and the result was a fun holiday wedding we won't soon forget!
As guests entered the Villa Siena, they were greeted by a cute mailbox, where they were encouraged to leave their letters for Santa. Then, once they entered the reception hall, the holiday cheer was kicked into high gear; the room was decorated in red and green (of course), with gorgeous floral arrangements featuring red roses and white poinsettias.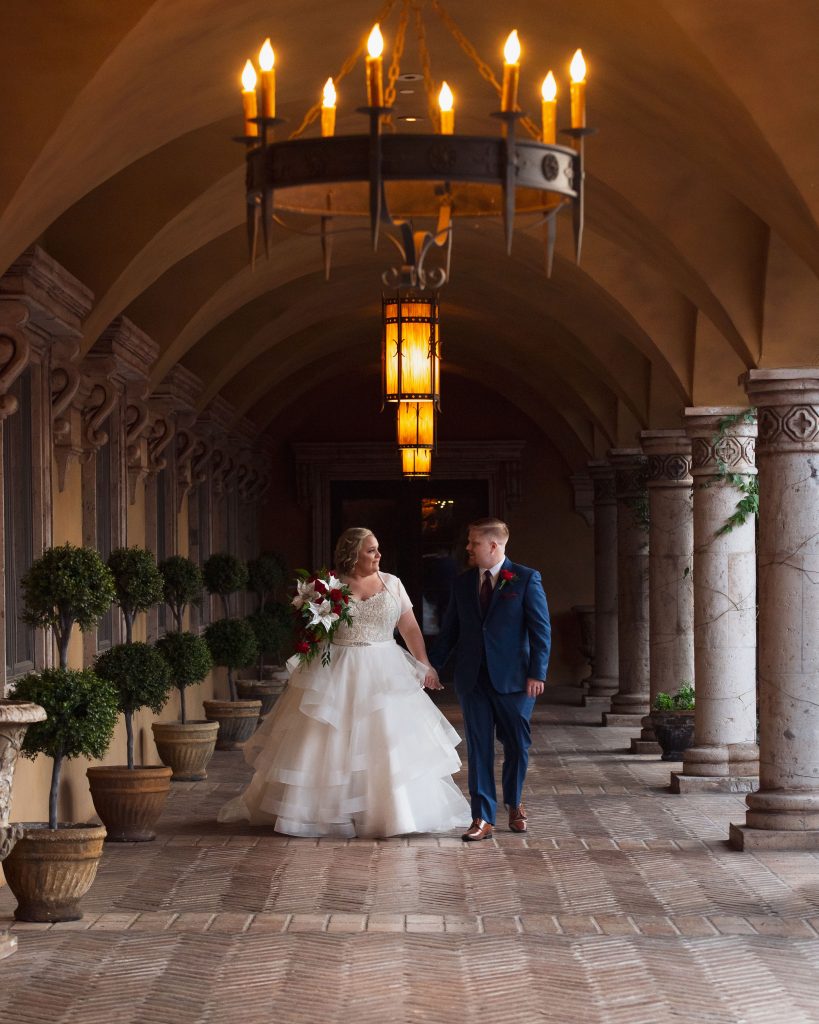 Soon, it was time for the bride and groom to make their grand entrance. Caitlin was a vision in her ruffled ball gown, complete with a sparkly beaded bodice and sheer shrug. Patrick was looking sharp in his navy suit and maroon tie. But best of all, the couple wore big, beaming smiles and a look of true love in their eyes — enough to melt even the "grinchiest" heart.
The couple kicked off the reception with their first dance (to Ed Sheeran's "Perfect"), before sitting down for speeches and dinner. As the couple's dearest friends regaled us with funny and heartfelt stories, guests enjoyed creamy mashed potatoes, fresh steamed vegetables, sliced beef tenderloin, and sauteed chicken breast (yum!)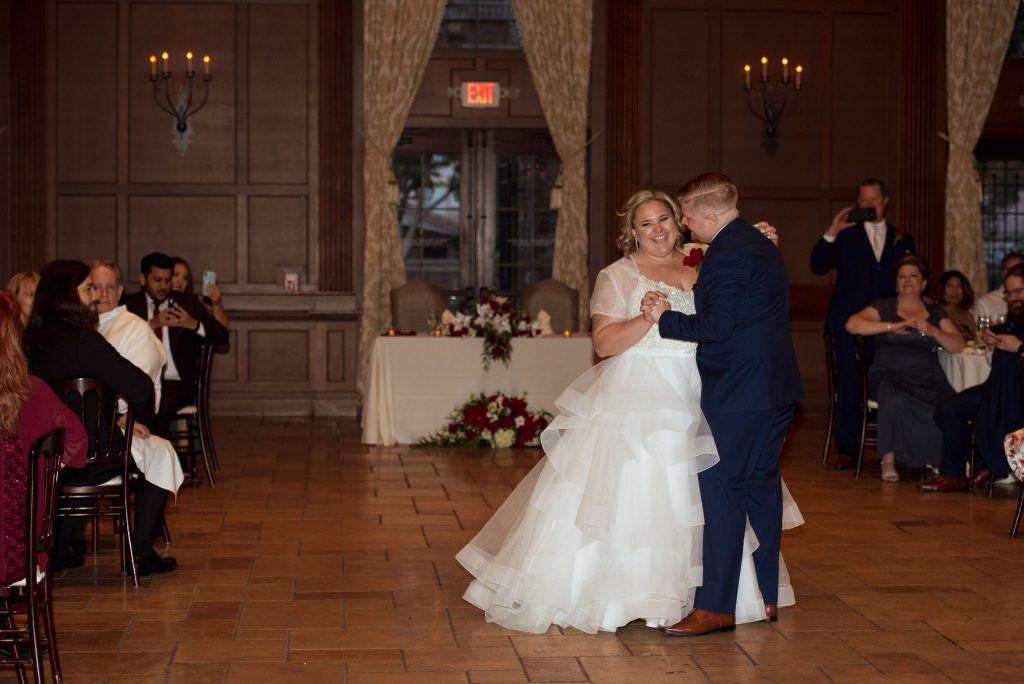 After speeches, it was time to hit the dance floor. Guests spent the rest of the evening dancing the night away. But Caitlin and Patrick had one last holiday-themed surprise in store: their cake was decorated to look like a gingerbread house! It was a sweet (and delicious) touch that really gave everyone a little touch of holiday cheer — and it was the perfect way to end this sweet holiday wedding.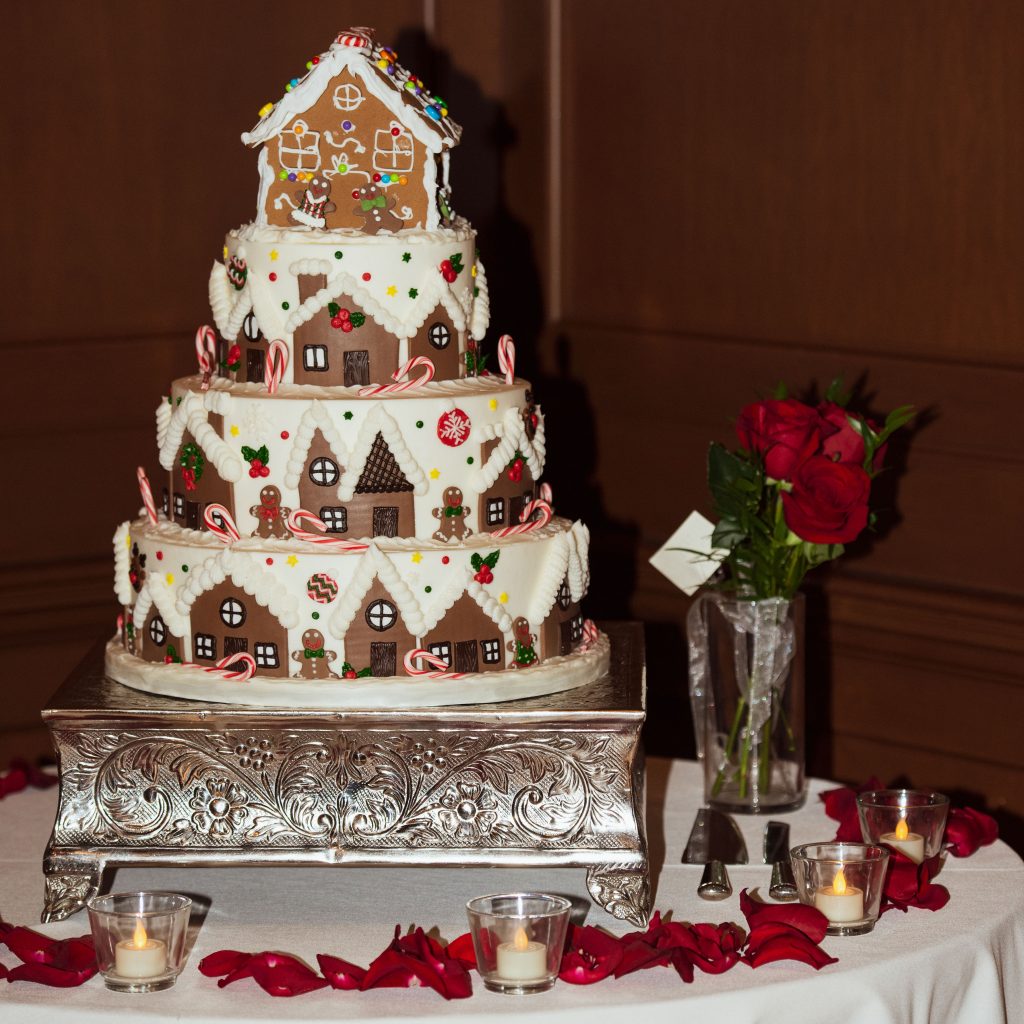 Photography By: Caroline King Photography