A Fairytale Romance 7 Years in the Making
Brooke and Rhett first met when they were in high school, but their story was literally one of "love at first sight." And seven long years later, these two lovebirds finally made their way down the aisle, officially becoming Mr. and Mrs. Madsen.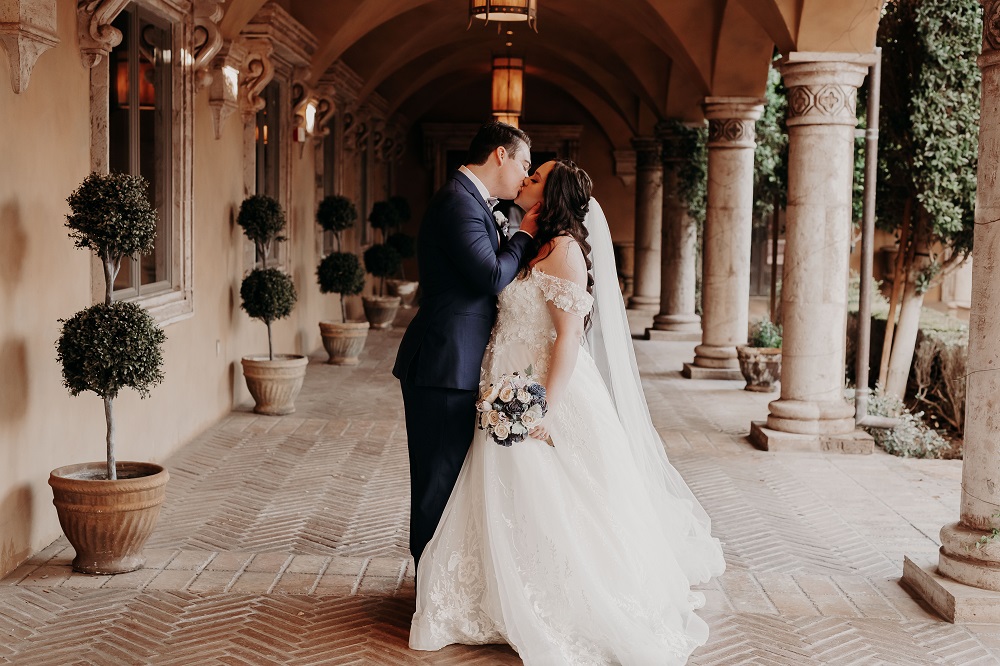 The couple's wedding had an elegant color scheme of navy blue, white, and silver. Rhett and his groomsmen wore smart navy suits with silver bow ties, Brooke's bridesmaids wore silver gowns with sequined bodices, and the bride herself was exquisite in her off-the-shoulder, lacy ball gown. She looked like a princess — which was appropriate, as this wedding included just a dash of Disney magic.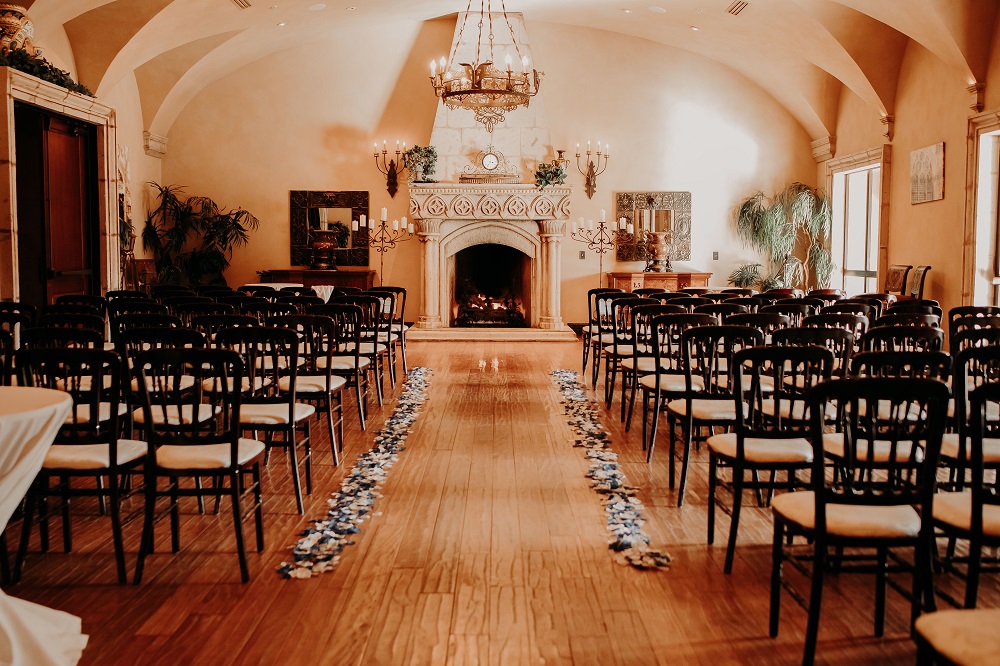 Brooke's uncle officiated the ceremony, where he reminded the couple to treat love "as a verb." The couple wrote their own vows, promising to love each other forever (and in Rhett's case, to always treat his bride "like the princess [she is]." Finally, the couple sealed their promises with a kiss and officially became husband and wife (hooray!)
Now, it was time to party. The Madsens and their guests moved into the reception hall, where they found several tables decorated with Disney characters. Guests browsed the hors d'oeuvres (artichoke and parmesan dip with pita chips, and a bruschetta station with diced tomatoes, basil, olive oil, and French baguettes) before finding their seats to start the celebration.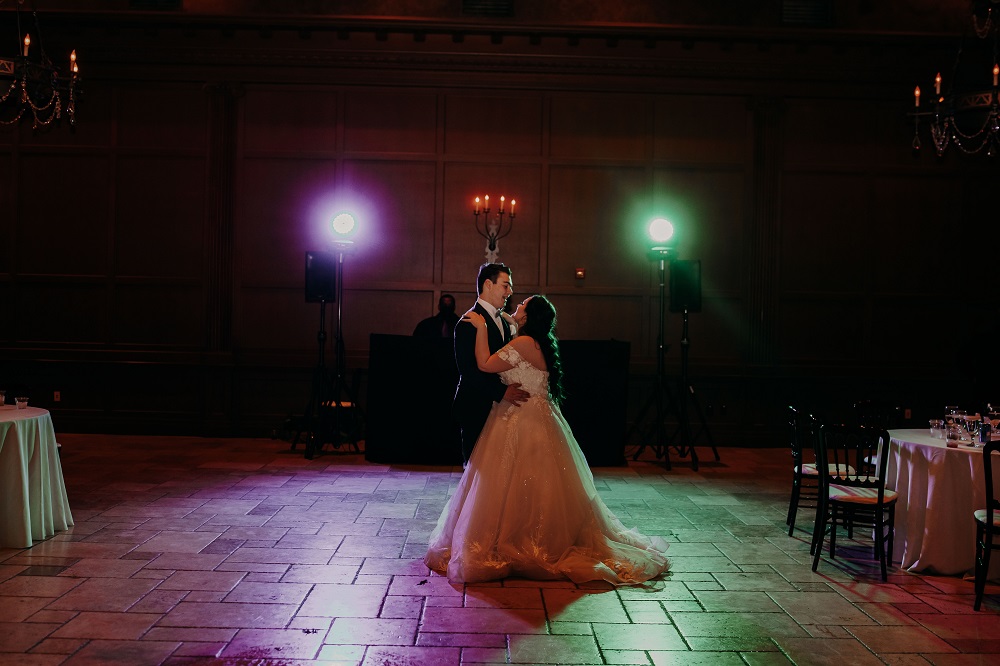 The evening began with dancing; Brooke and Rhett danced to Ben Rector's "Forever Like That," Rhett and his mother danced to "What a Wonderful World" by Louis Armstrong, and Brooke and her father danced to Rascal Flatts' "My Wish." Then, it was time for speeches — while guests tucked into a wedding feast of Cesar salad, potatoes au gratin, tortellini primavera, and sliced beef tenderloin with cognac cream sauce and horseradish aioli (yum).
Throughout the evening, everyone in attendance seemed to be overjoyed to be together. Maybe it was the excitement after months of being apart but we believe the joy in the room simply had to do with our guests of honor, and how special it is to see a real-life fairy tale get its happily ever after.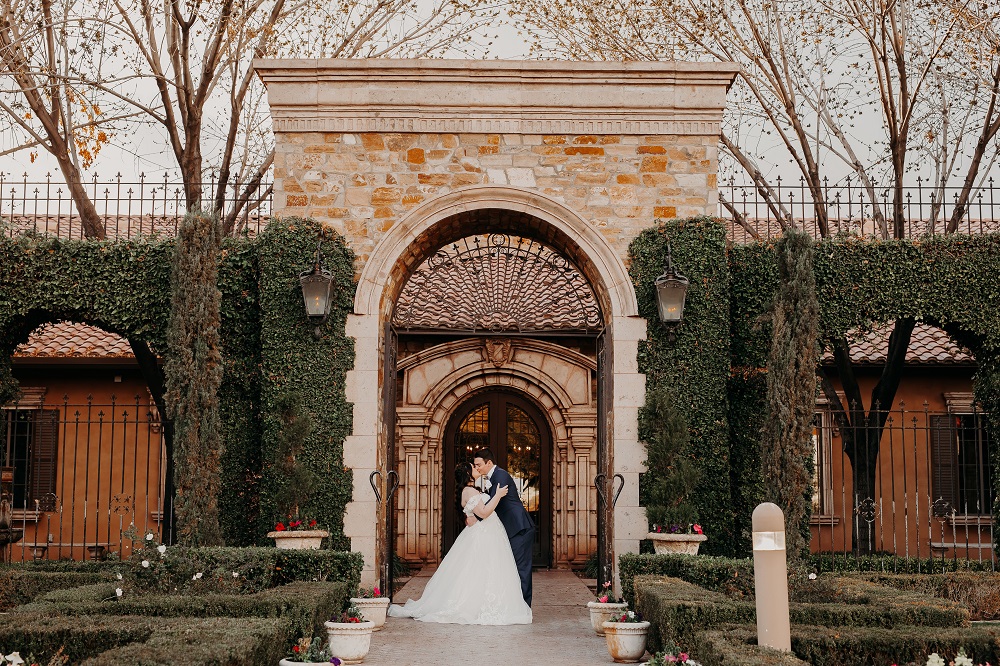 Photography By: Lumiere Photography