From the moment we met Brooke and Eric, we could tell they were a couple who loved to have fun. After all, they met while on a cruise ship! So when they got married this past November, we expected the ceremony to be full of good times and lots of laughter — and we were not disappointed!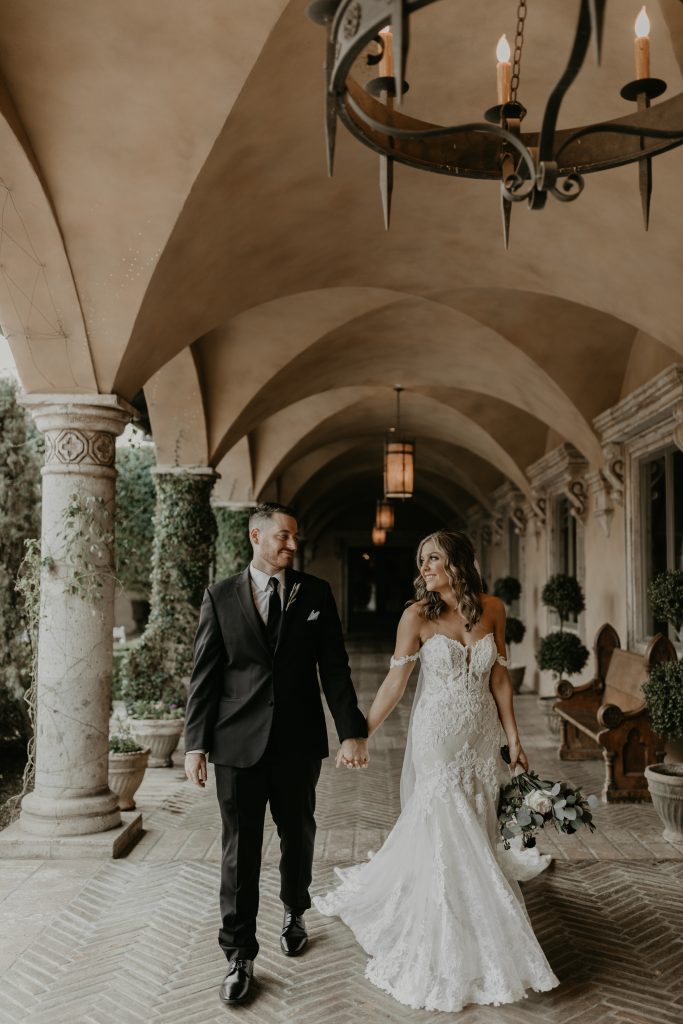 The wedding had an elegant color palette of red, white, and pink, with gold accents for a little extra glitz. The wedding party complemented this romantic color scheme by wearing classic black: Eric and his groomsmen wore black tuxes with red pocket squares (except for the groom, who's square was white) and the bridesmaids wore long black gowns in a variety of styles.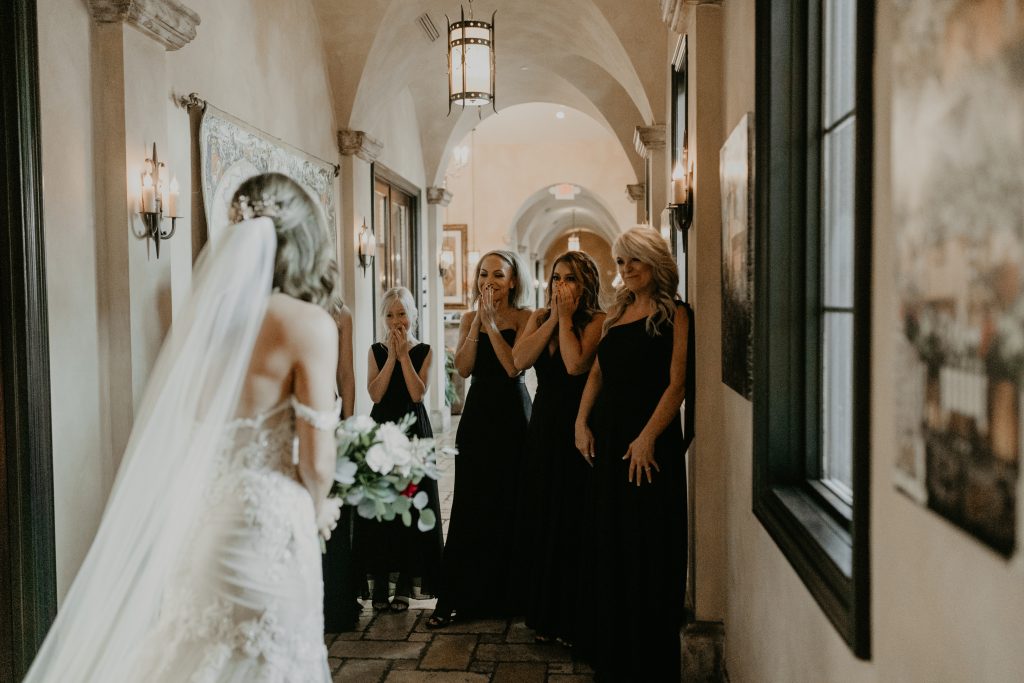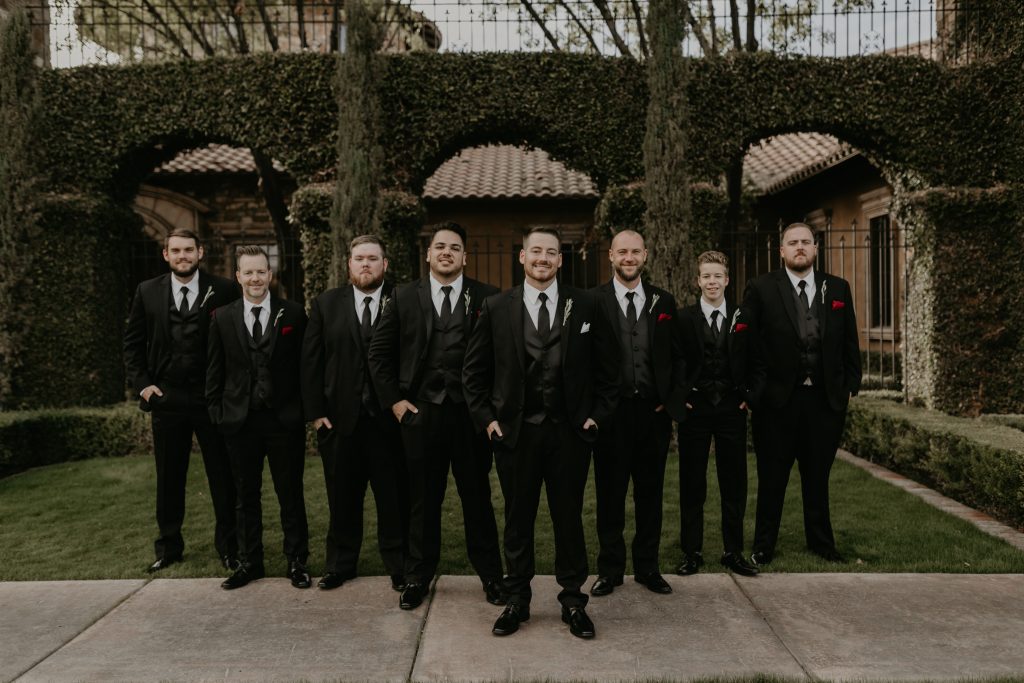 Of course, no one looked quite so lovely as the bride herself. Brooke's strapless, mermaid-style wedding dress was covered in intricate lace and beaded appliques that sparkled as she walked. She wore a long veil that added extra drama to the finished look — but the most lovely thing to see was the big smile on her face!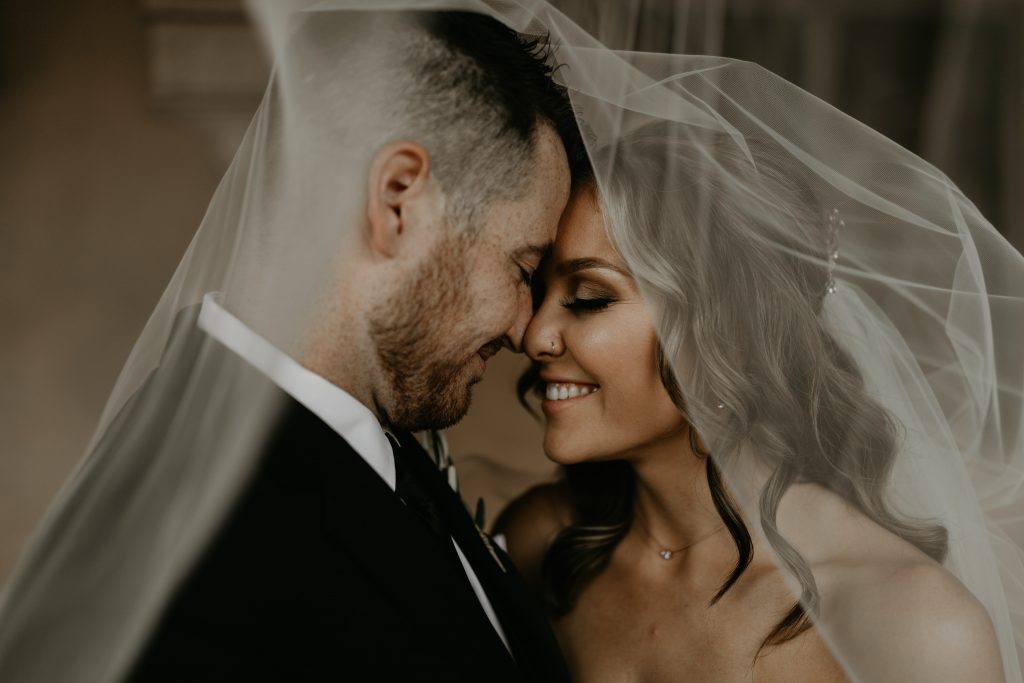 To start the ceremony, Brooke was escorted into the Piazza Toscana and down the aisle by her father and grandfather. A friend of the couple officiated the ceremony, where Brooke and Eric swore to love and honor each other forever. The couple said "I do," exchanged rings, and sealed their union with a kiss, officially becoming Mr. and Mrs. Chez (yay!)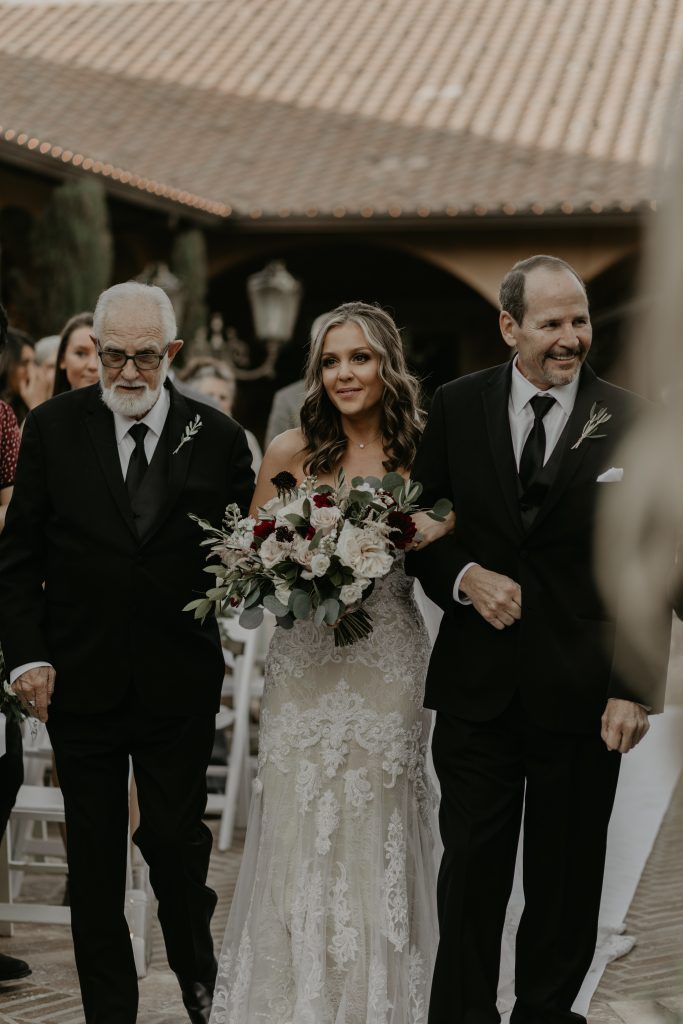 The reception began with a beautifully-choreographed first dance, set to "Blessed" by Thomas Rhett. Eric and his mother danced to Rascal Flatts' "My Wish," and Brooke and her grandfather danced to Stevie Wonder's "Isn't She Lovely." Then, after a blessing from Eric's sister, it was time to eat.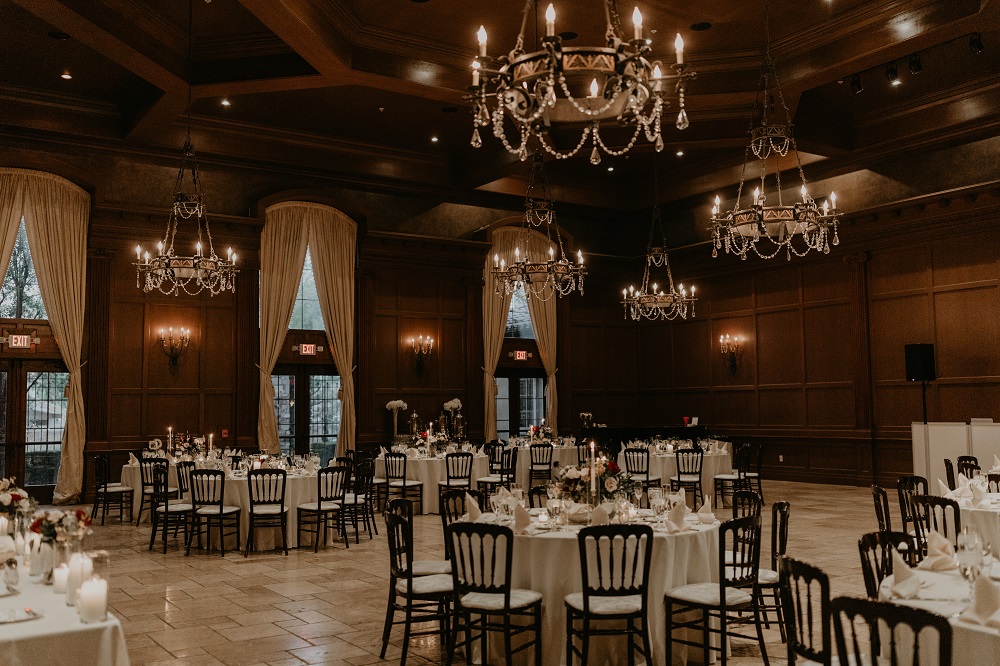 Guests enjoyed their dinner: a spring salad with baby spinach, strawberries, apples, grapes, feta cheese, and pecans with poppy seed vinaigrette; parmesan risotto; green beans with toasted almonds; caprese chicken with buffalo mozzarella, artichoke hearts, red and yellow tomatoes, basil, and balsamic glaze; and braised beef short rib with chopped vegetables. But nothing was quite so delicious as the pizzelle cookies (made by Brooke and her mom!) that guests received as their wedding favors.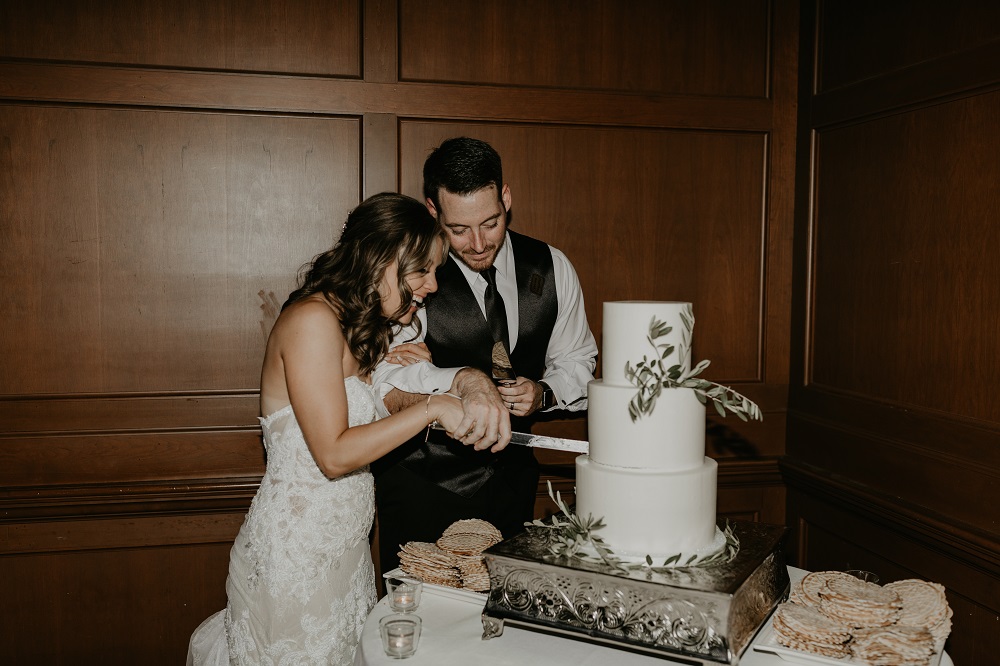 Brooke and Eric's wedding was romantic, fun, and incredibly sweet — and we think their life is only going to get sweeter!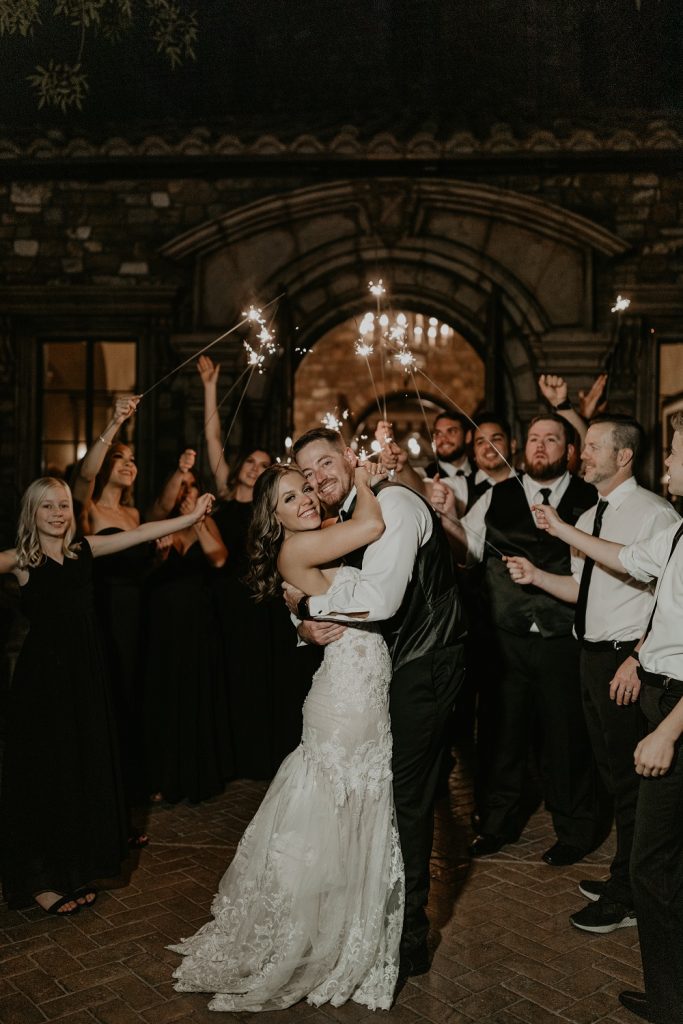 Photography By: Kali M Photos