Britt and Vinny were married on February 22, 2020.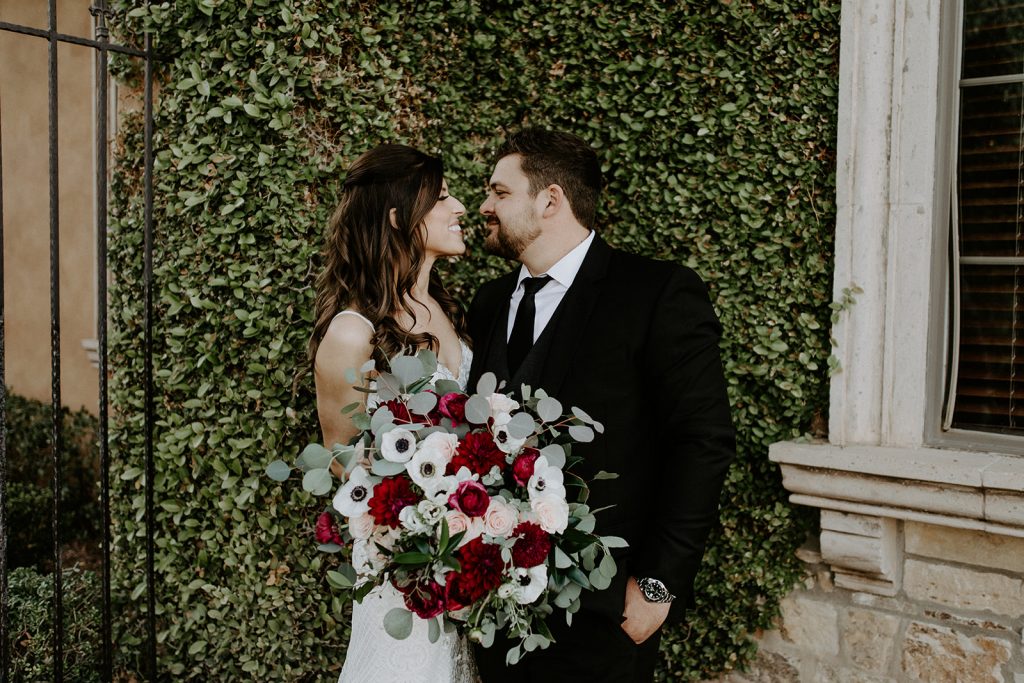 Britt chose a sophisticated lace sheath gown with spaghetti straps, a V neckline, and a plunging back. Her accessories included drop earrings. Her large bouquet included white and maroon flowers plus botanical accents. Her 10 bridesmaids wore coordinating full-length maroon gowns with various necklines. They carried modified versions of the bride's bouquet.
Vinny got married in black suit with a gray vest, white shirt, and black tie. His nine groomsmen dressed to match him.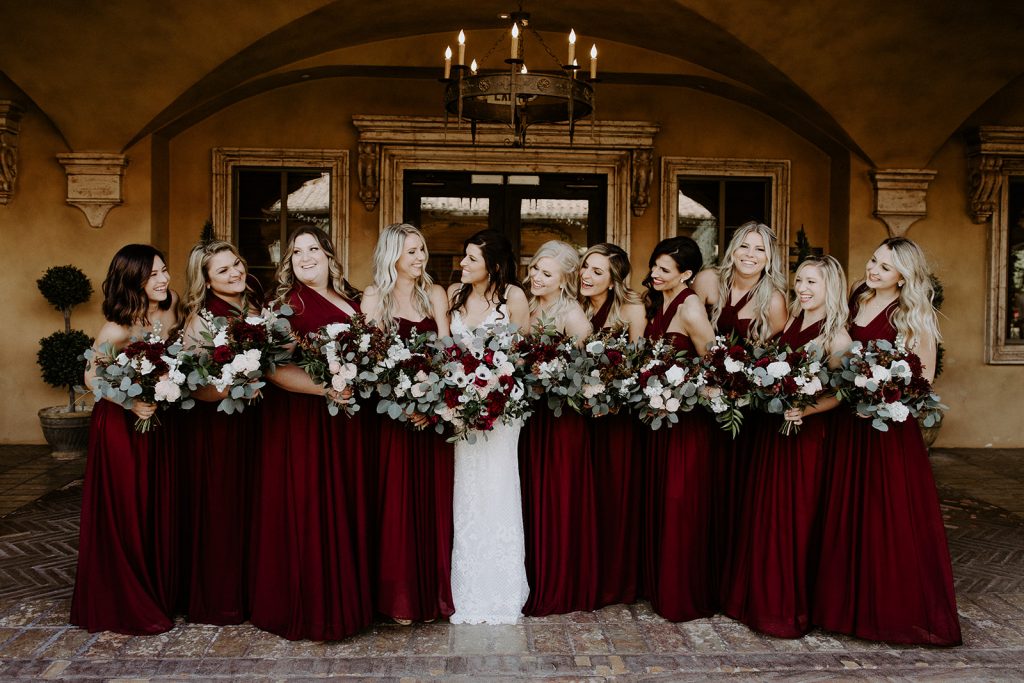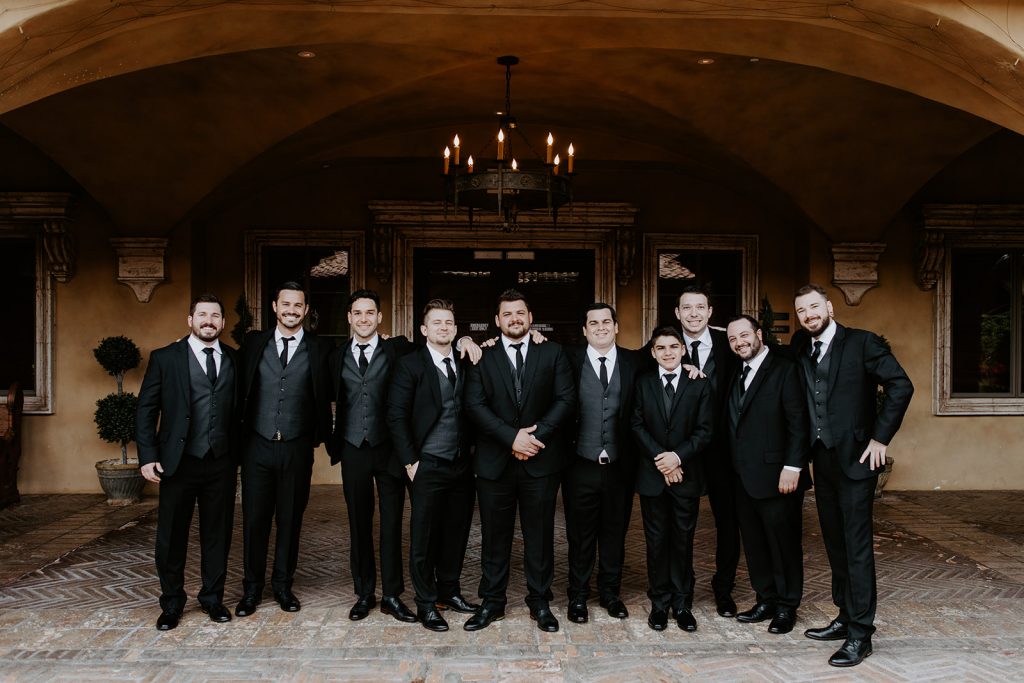 The couple were married in an indoor ceremony in which they declared each other to be their best friend.
The dinner was catered by the groom's family restaurant and included cheese ravioli in pink sauce, a vegetable medley, roasted potatoes, prime rib, and Caesar salad. There also was a dessert table featuring cannolis and macarons.
Toasts were given by the maid of honor, the best man, and the father of the bride.
Vinny shared a special dance with his mother, and Britt shared a special dance with her father. Other wedding fun included Italian music and a bouquet toss.
The wedding cake was cylinder-shaped, done in white frosting with a topper featuring the couple's last name.
Britt and Vinny left their special day under the signature sparkler send-off.
We wish the newlyweds all the best in their beautiful new life together!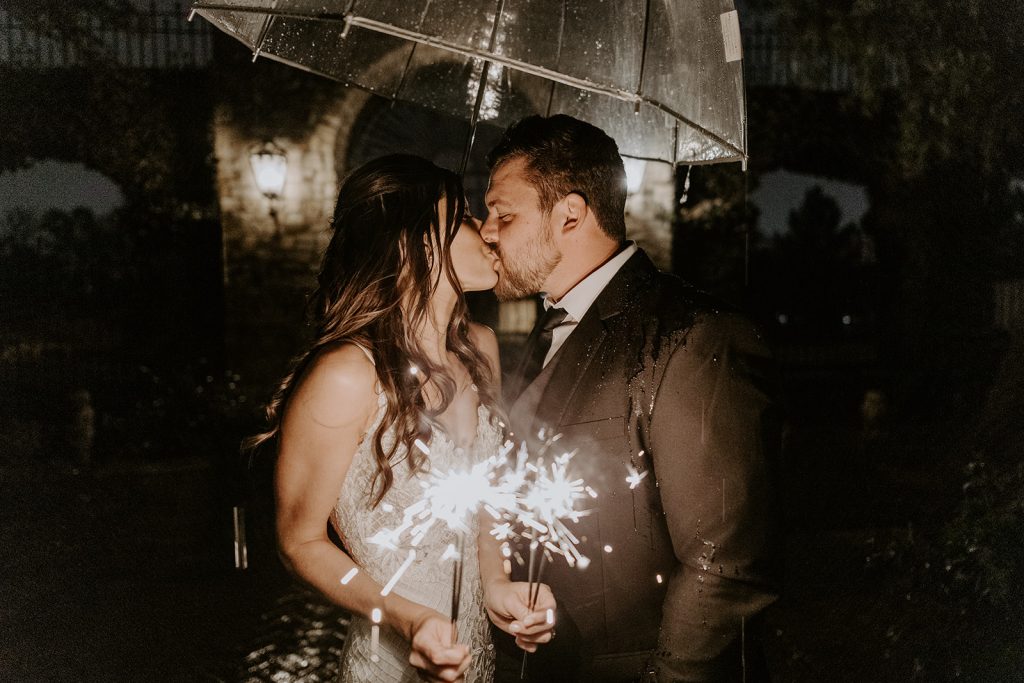 Photography By: Kylee Patterson Photography