A Black, White, and Red Romance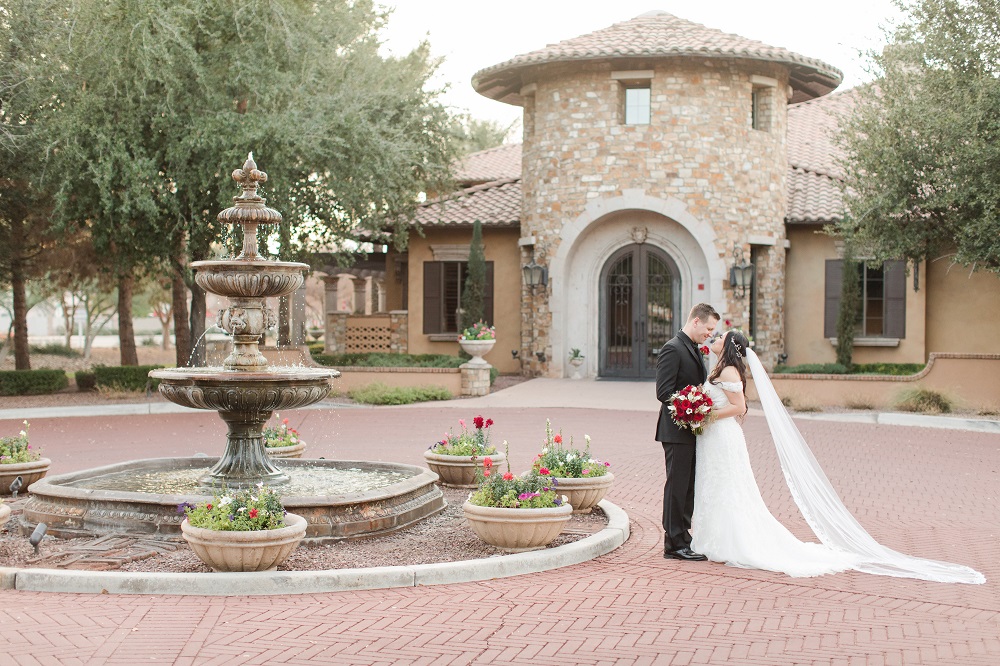 Briana and Justin's January wedding was a traditional ceremony with a touch of old-school glamour — and we loved every minute of it! The couple chose a color palette of black, white, and red, with roses and calla lilies that added a classy, cool look to the Piazza Toscana.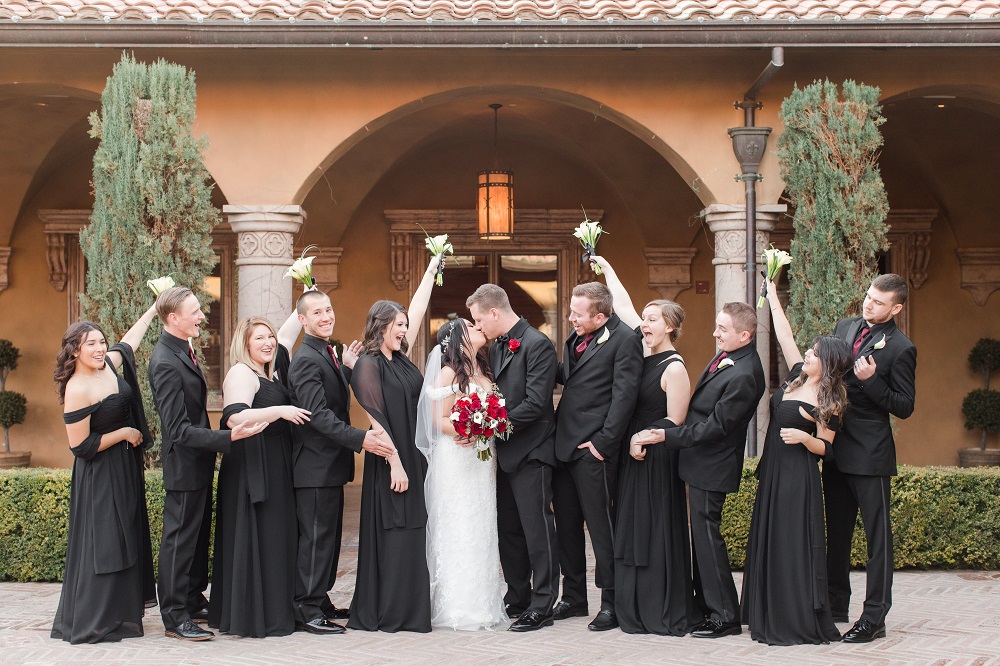 The wedding party was also looking classy and cool; keeping with the color scheme, the bridesmaids wore black gowns with a variety of necklines, while the groomsmen wore black suits with red ties and white calla lily boutonnieres. Justin looked dapper in his chic, all-black look (complete with a charming black bowtie), but of course, Briana was the true star of the show!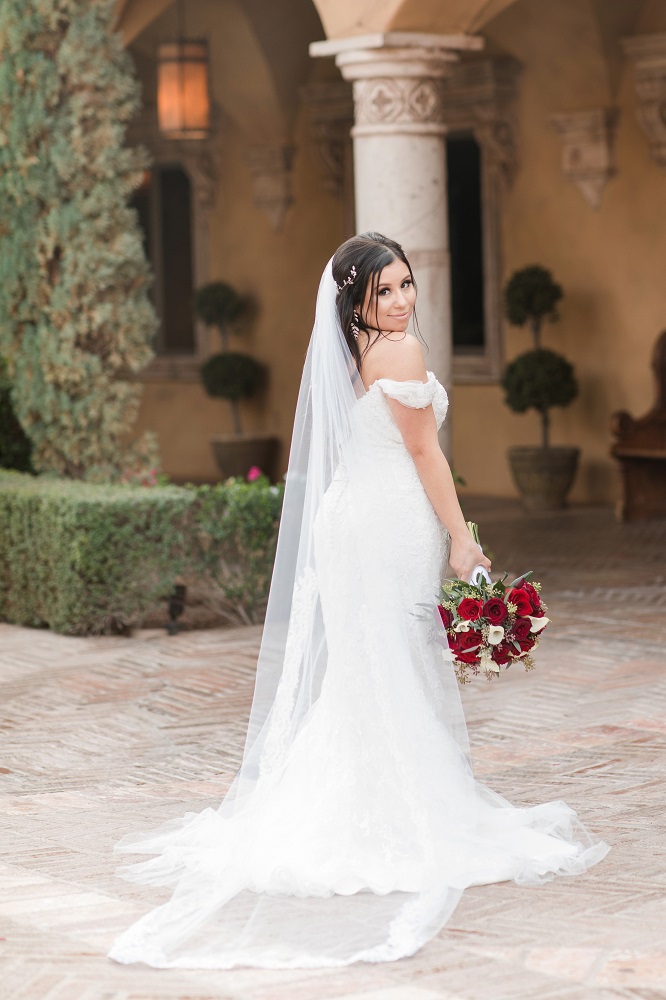 Her bridal gown was an off-the-shoulder number with sparkly, beaded details and an elegant chapel length veil.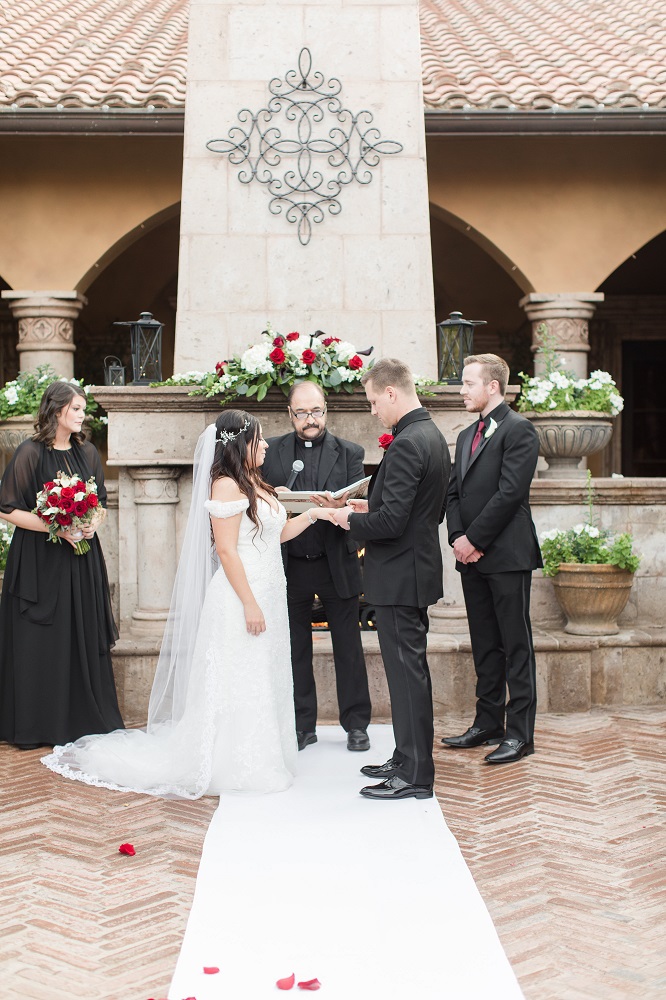 The couple had a traditional wedding ceremony officiated by a family friend and Catholic chaplain. He kicked things off with a prayer and a few words about marriage, love, gratitude, and forgiveness. Then, Briana and Justin said their vows and exchanged rings — all the while a live band played acoustic guitar to set the scene. It was a sweet, simple ceremony, and we couldn't help but get a little misty-eyed once Briana and Justin were husband and wife!
After the ceremony, guests moved inside for a night of dinner and dancing.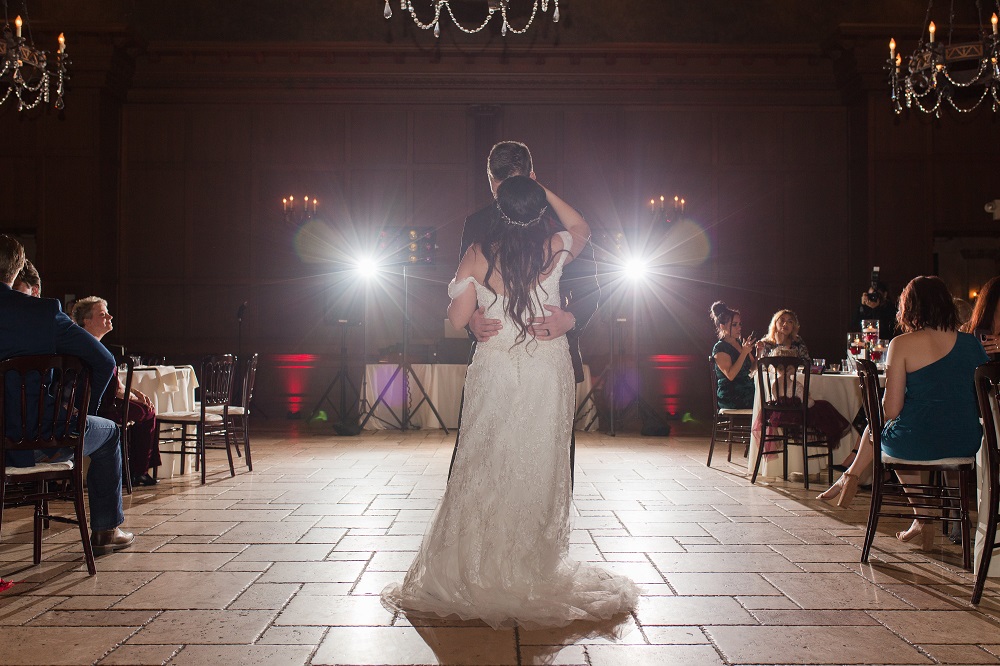 The newlyweds shared their first dance as a married couple (to "Iris" by the Goo Goo Dolls) before dancing with their parents and having an anniversary dance for all the married guests in attendance.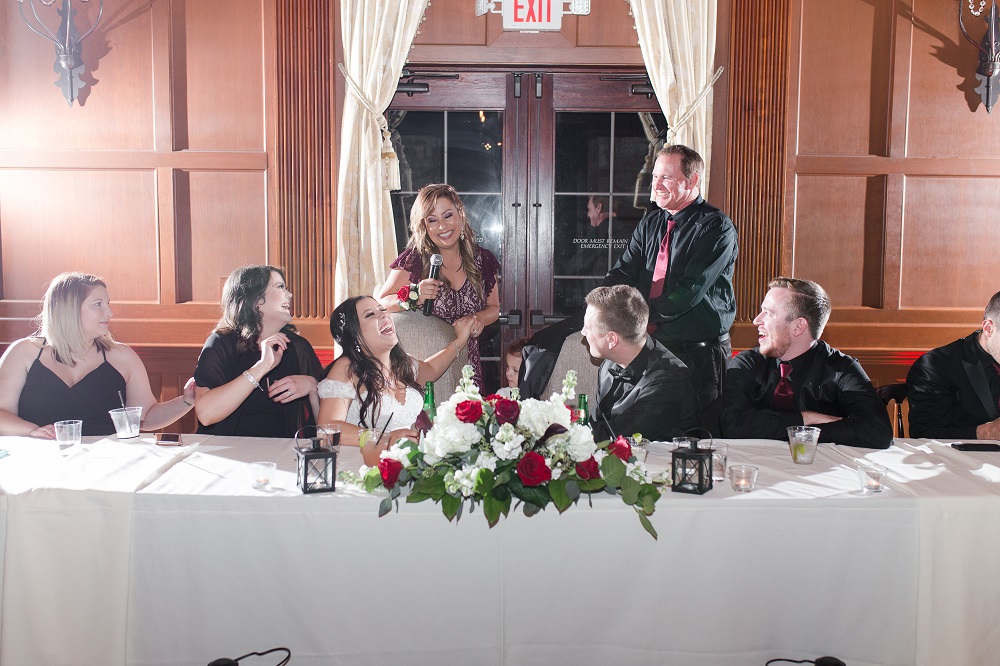 Then, a delicious, buffet-style dinner was ready for everyone, including mostaccioli with pink sauce or Alfredo sauce, chicken fracaise, and Cesar salad. And, if that wasn't enough, an amazing vanilla, raspberry, and chocolate cake was still to come!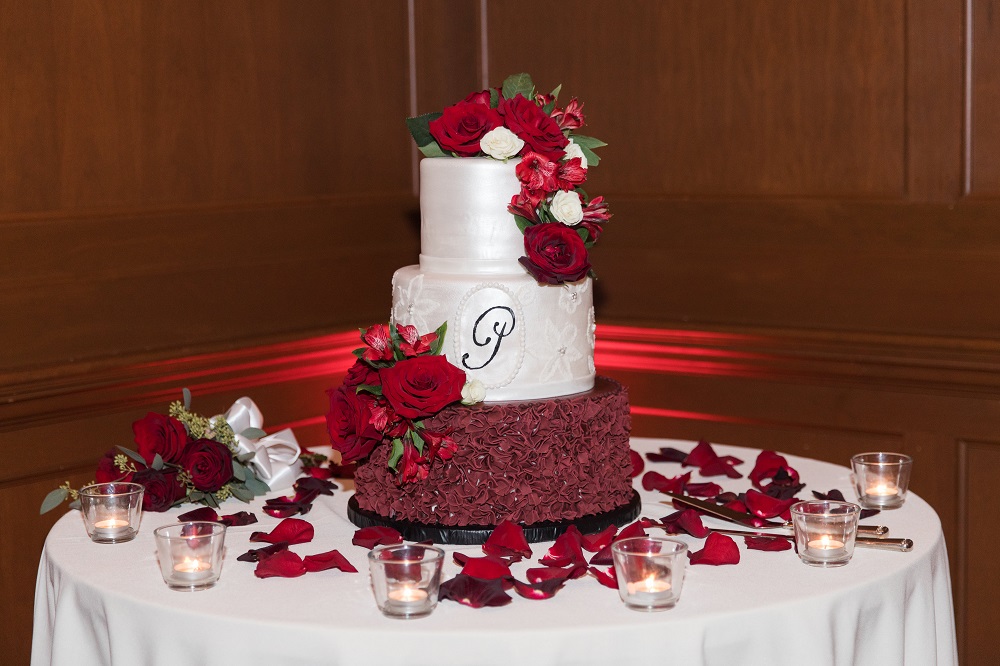 Briana and Justin's wedding was a beautiful event from beginning to end, full of style, glamor, and lots of love. We wish the couple all the love and happiness in the world!