From Online to "I Do": Briana and Rome
Rome and Briana first met on a Facebook group, but their instant connection quickly evolved into a real-life love. This sweet couple tied the knot this spring at the Villa, and their royal purple wedding was truly the party of a lifetime.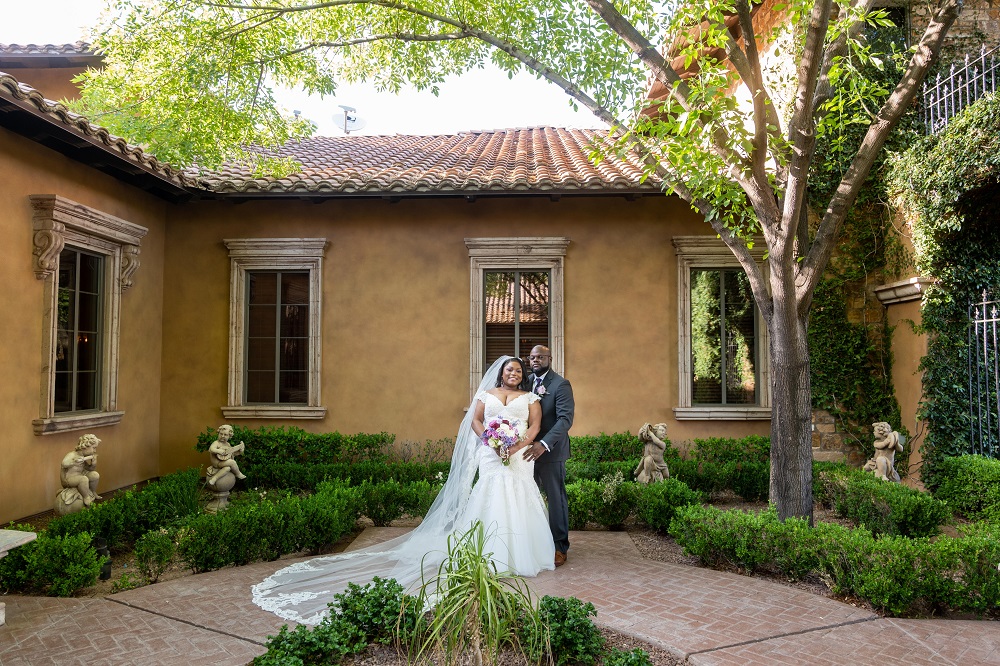 The couple went all-in on their color scheme: the Plaza Toscana was covered in purple and white florals, purple ribbons were on the back of every chair, and the two darling flower girls (who were wearing lavender) threw purple and white petals as they walked down the aisle.
Even the bridal party was dressed for the theme, with long purple gowns in assorted styles for the bridesmaids and grey suits with purple bowties for the groomsmen. Rome wore a dark grey suit with a purple tie, and bride Briana wowed everyone with her lacy, off-the-shoulder trumpet dress and gorgeous cathedral-length veil. Briana's bridal look also had a sentimental touch; she carried a pendant of a passed family member with her in her bouquet.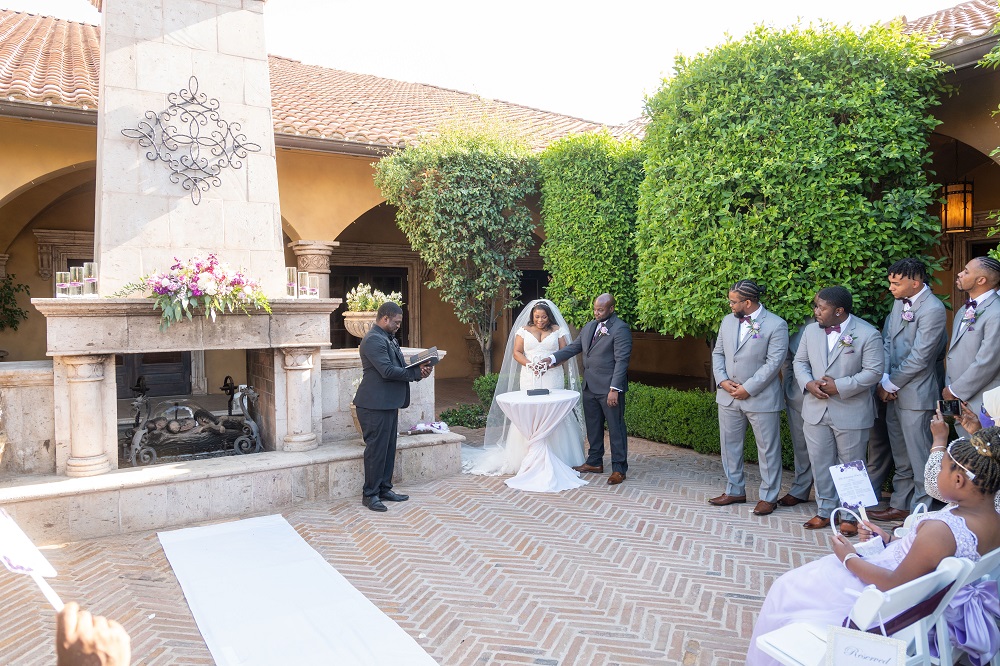 The ceremony was sweet and traditional, with the exchange of vows and rings as well as a cross ceremony. But once the couple were officially husband and wife (hooray!), it was time for everyone to live it up! Guests moved inside for the reception, where the new Mr. and Mrs. Nabors started things off with a dance to "Till the Rope Gives Way" by Joe.
Guests enjoyed a reception meal of mixed green salad, potatoes au gratin, fresh steamed veggies with herb butter, grilled chicken breast with a garlic herb glaze, and braised beef short ribs. And once the meal was over, everyone was up and celebrating — the group played the newlywed game, had a honeymoon dance, and even a soul train line! By the time our lovebirds left the building (with a sparkler exit, no less), everyone was feeling the love and joy Briana and Rome brought into the room.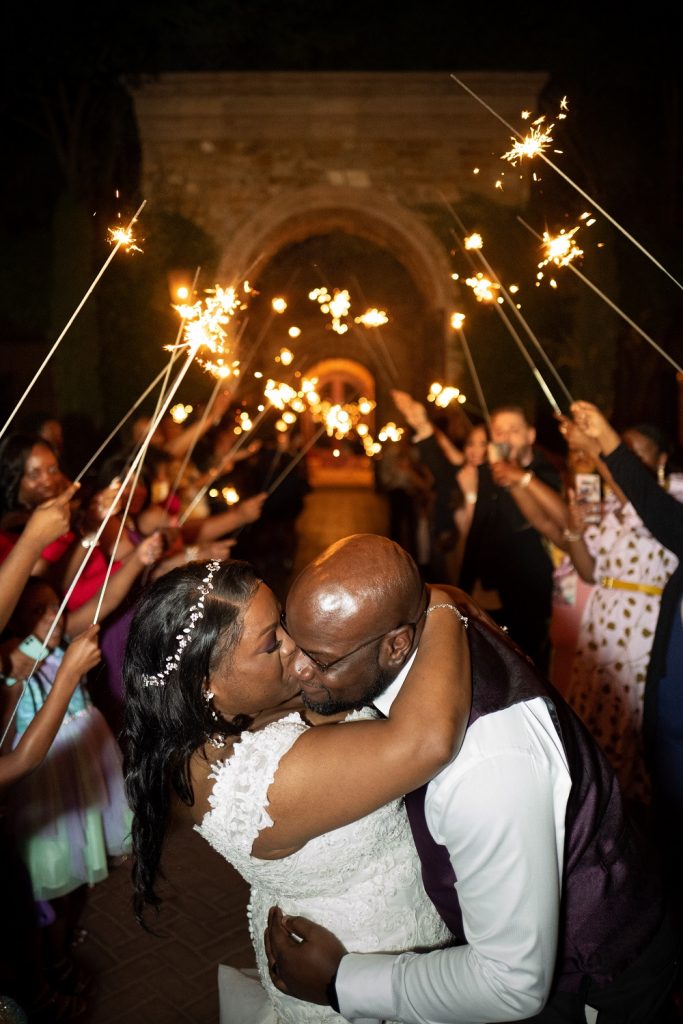 Photography By: Lee Media Weddings