Breana and Aj were married on December 16, 2018.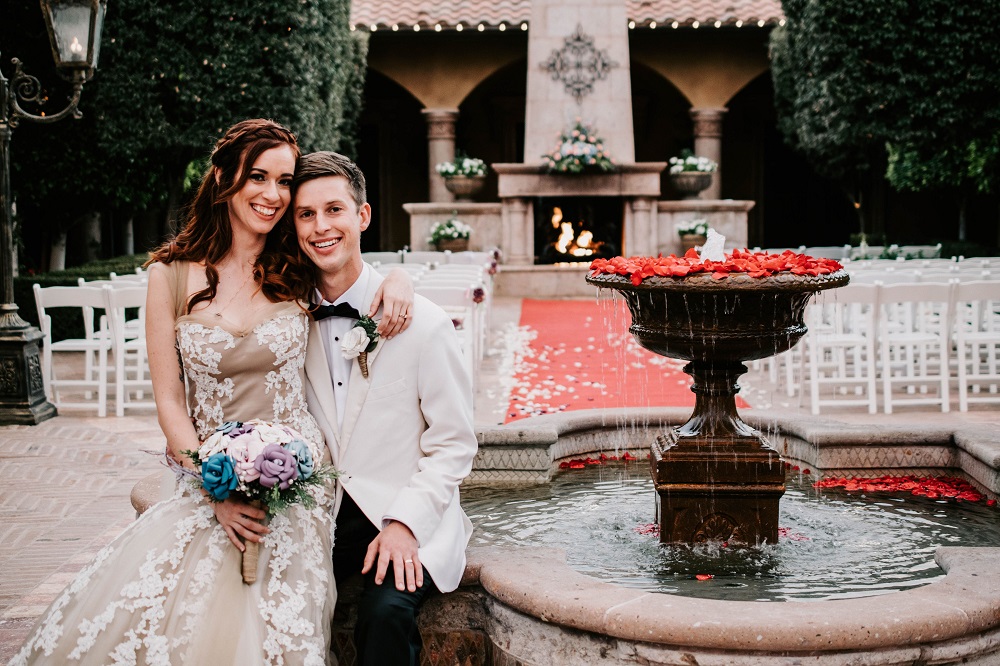 Breana looked gorgeous in a unique mermaid-style gown with organza straps and a sand-colored bodice and full tulle skirt with an embroidered lace overlay. Her accessories included a pendant necklace. Her bouquet was composed of paper flowers in shades of cream, pink, blue and purple accented with pearls and greenery.
Aj wore an off-white tuxedo jacket with a white shirt, black bow tie, black trousers, and a paper flower boutonniere.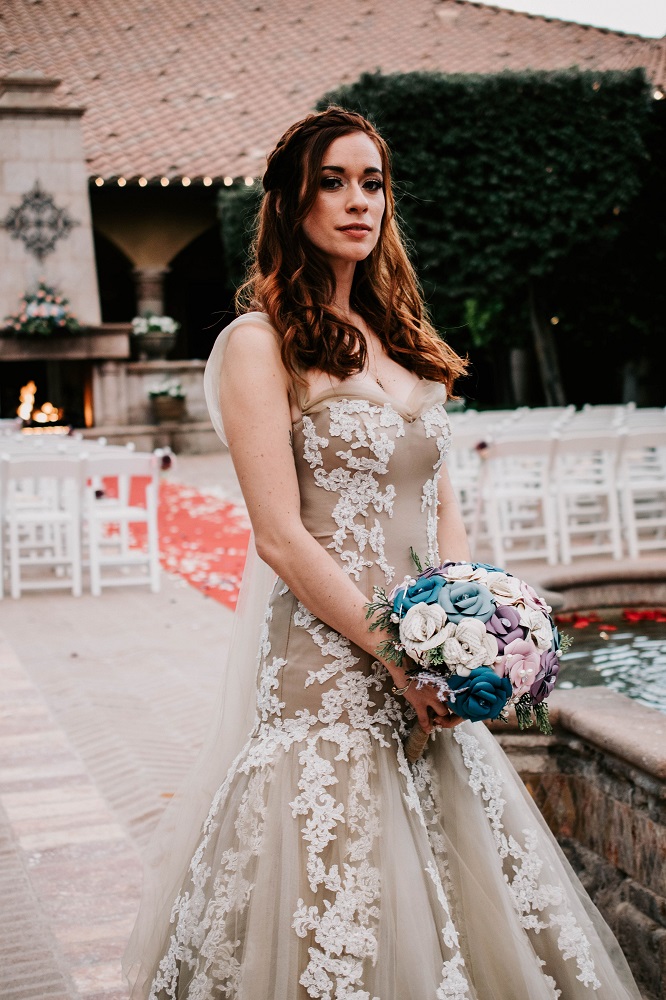 During the ceremony, the couple read personalized vows to one another. Breana told her groom that "even though life isn't perfect, you're perfect for me." Their daughter acted as their flower girl.
The reception was Harry Potter-themed; decorative touches included books as centerpieces, table assignments in the form of keys, scrolls for programs, and more.
Later, guests dined on an Italian-style buffet that included Caesar salad; walnut blue cheese spinach salad; pesto pasta; pasta with mushrooms, jalapenos and peppers in a vinaigrette sauce; creamy Alfredo chicken; and marinara chicken. There was also a dessert table that offered chocolate-covered strawberries and pretzels, truffles, gold-covered chocolate coins, and Oreo cake balls. In a nod to the Harry Potter theme, the signature cocktail was called Dragon Potion.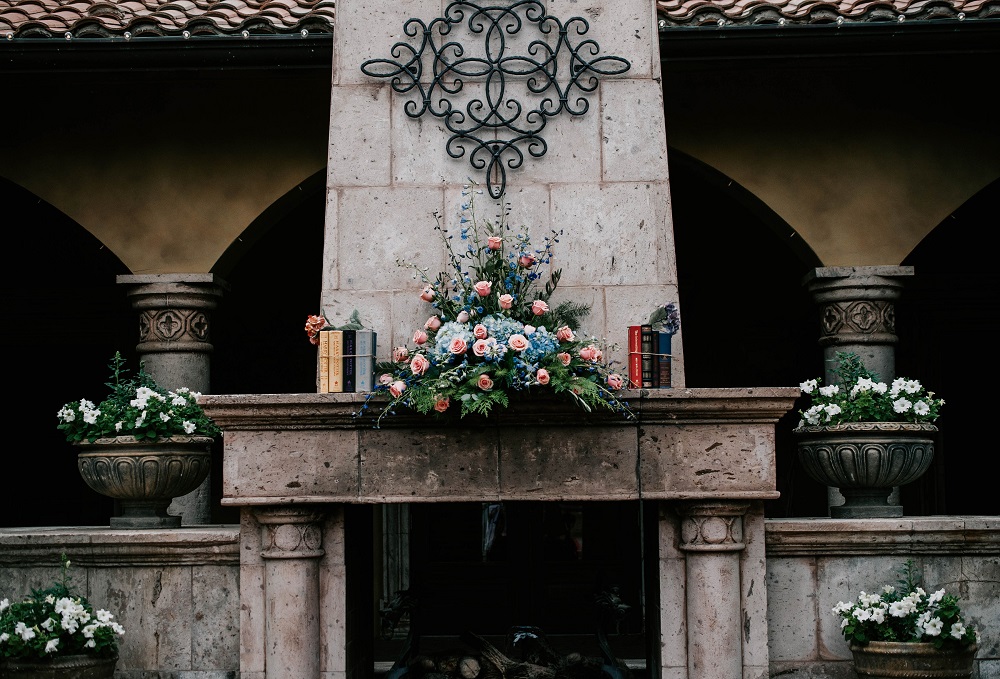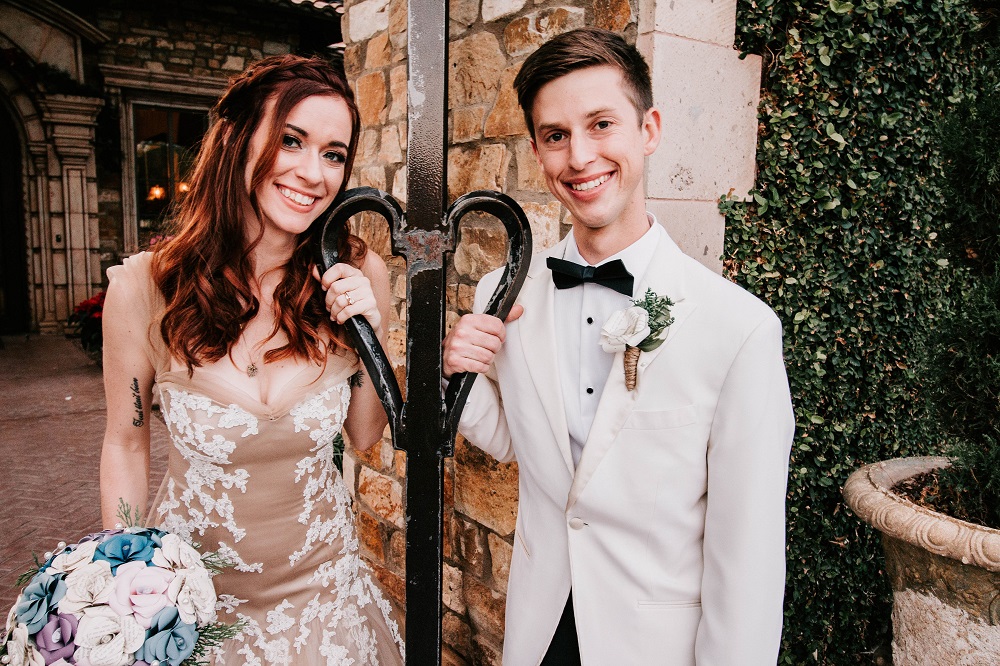 The bride and groom thanked their families during the toasts.
Breana and Aj danced together for the first time as a married couple to "How Long Will I Love You" by Jon Boden, Sam Sweeney, and Ben Coleman. Aj and his mother danced to "You're Gonna Be" by Reba McEntire, and Aj and his father danced to "You're the Best Thing" by Ray LaMontagne. Aj danced with his daughter as well.
The three-tier wedding cake was done in a brushed-frosting ombre effect. It was decorated with flowers and topped with a custom ornament featuring the couple and their daughter.
We wish the newlyweds and their little girl all the best in the future!
Photography by: Cat and Sean Harrington