A February Wedding for Mr. and Mrs. May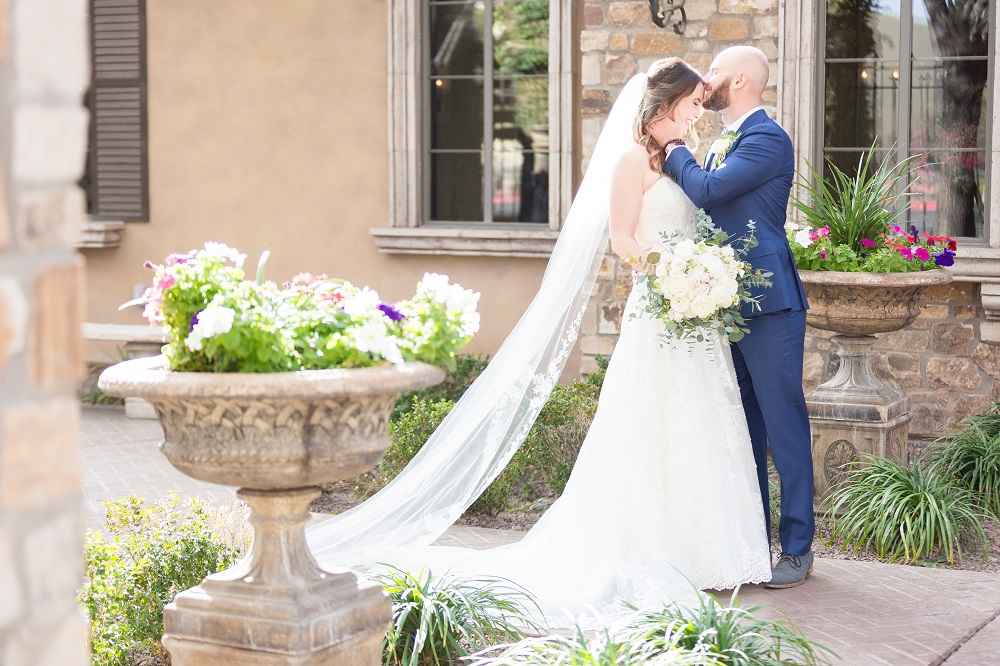 From the moment Becca and Alex saw our lovely outdoor courtyard, the Piazza Toscana, they knew this was the place for them; Becca even got emotional thinking of walking down the aisle there! We knew we had to give this sweet couple an amazingly special day — and with the help of an incredible team of family, friends, and vendors, we think it was the perfect wedding!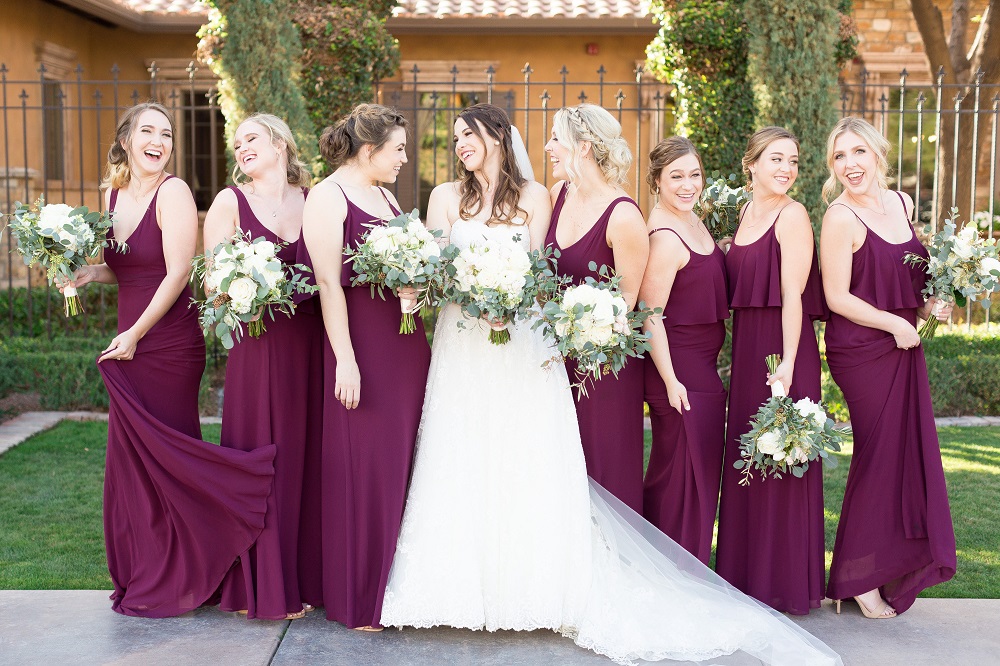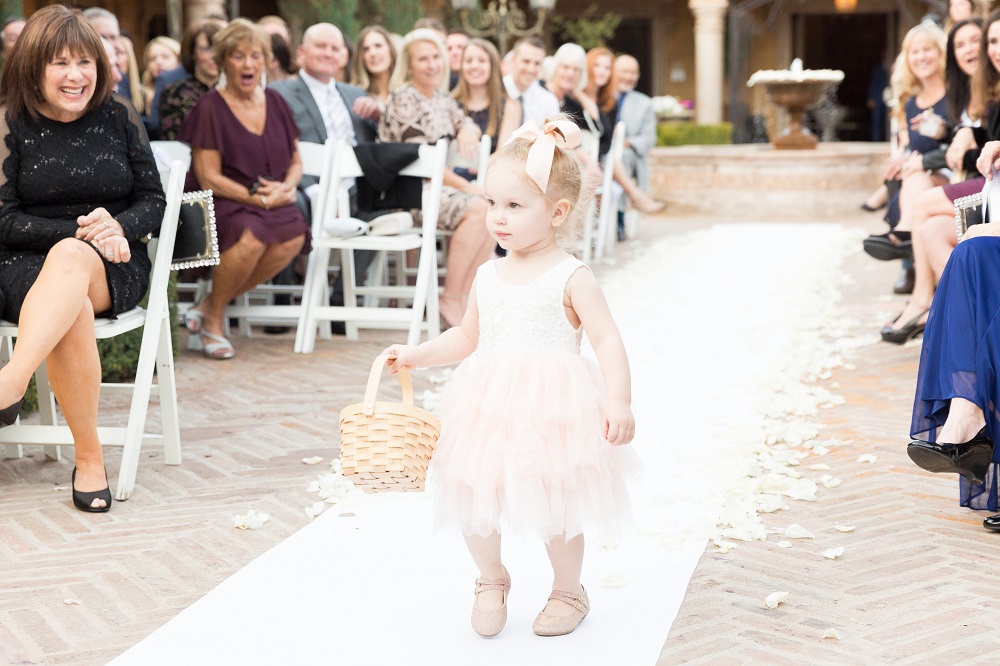 Becca and Alex chose classic colors for their big day: white, green, maroon and blue. The bridesmaids wore striking, long dresses in a deep maroon color, and all the ladies carried bouquets of white roses with eucalyptus leaves (which the gentlemen matched with their boutonnieres). Alex looked dashing in his dark blue suit and pale blue tie, and Becca was an absolute vision in her strapless gown with lace and rhinestones.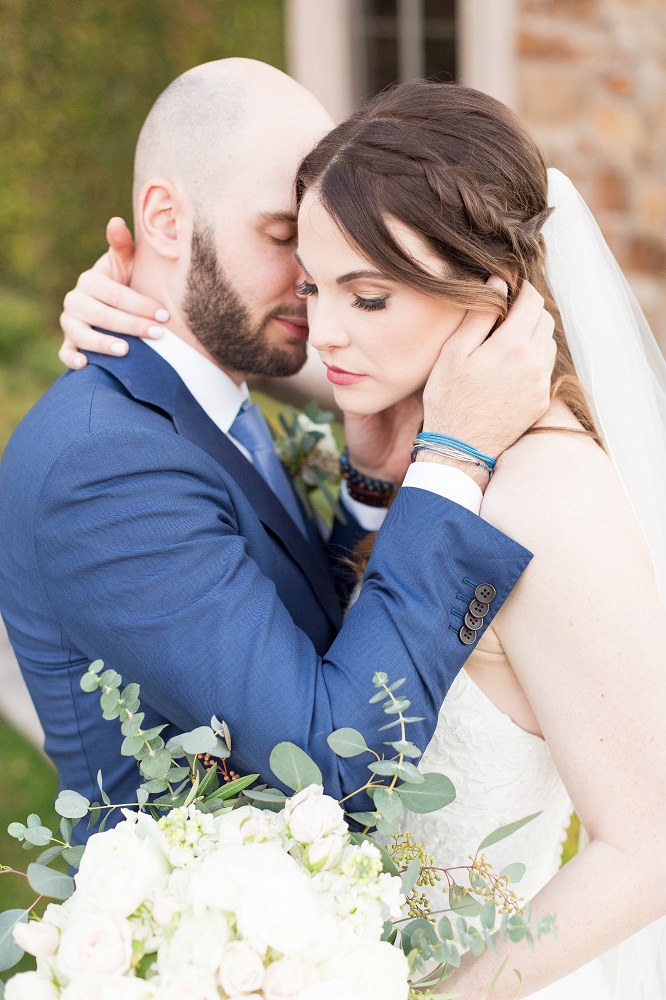 The ceremony was a lovely, traditional affair, set to the music of a string quartet. One of our favorite things about this wedding (and this couple) was just how much they involved their families in the ceremony. Alex's brother was his best man and the officiant, while Becca's sister was the maid of honor. Throughout the ceremony and reception, family members shared heartfelt speeches about the couple and shared valuable life advice like, "Know that you will be tested, because nothing good comes easy, and know that we will always be there for you" — how sweet!

After the ceremony, it was time for dinner and dancing. Dinner was a buffet-style feast, consisting of beef short ribs, mahi-mahi, and an array of tasty side dishes that made our mouths water. Best of all, the couple had an incredible churro and chocolate cake, decorated with greenery and topped with their new last name!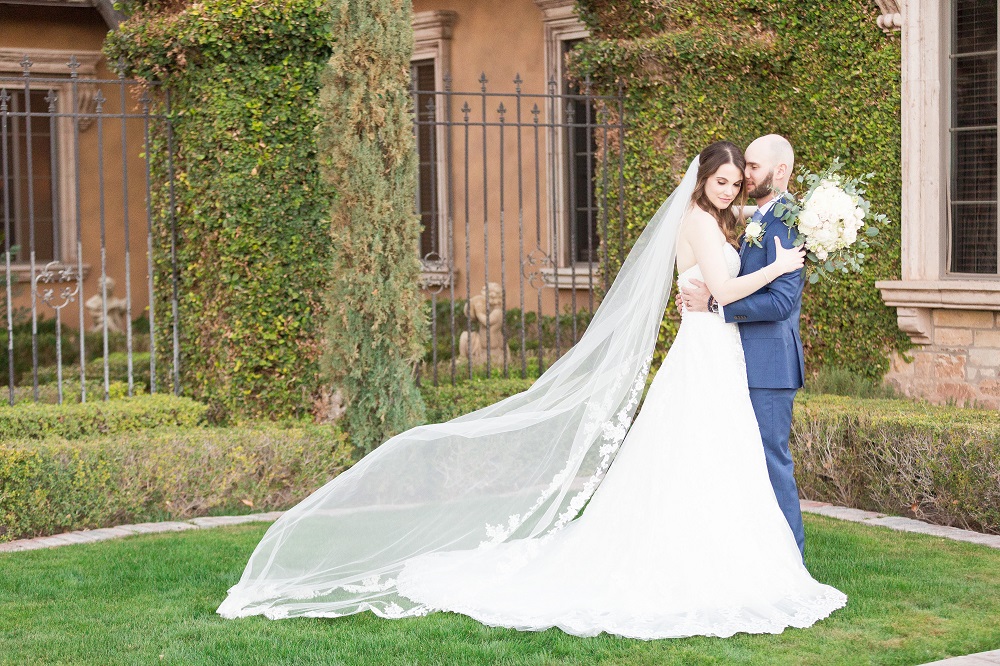 To kick off the dancing portion of the night, the new Mr. and Mrs. May shared a dance to "Yours" by Russell Dickerson, Becca and her father danced to "My Kind of Girl" by Frank Sinatra, Alex and his mother danced to Van Morrison's "Moondance," and they even shared an anniversary dance with all their guests to Etta James' "At Last."

Becca and Alex's wedding was a beautiful occasion, filled with laughter, joy, and family love — which if you ask us, is everything this lovely couple deserves!
Photography by: Karlee K Photography