"True Blue" Love for Ava and Alex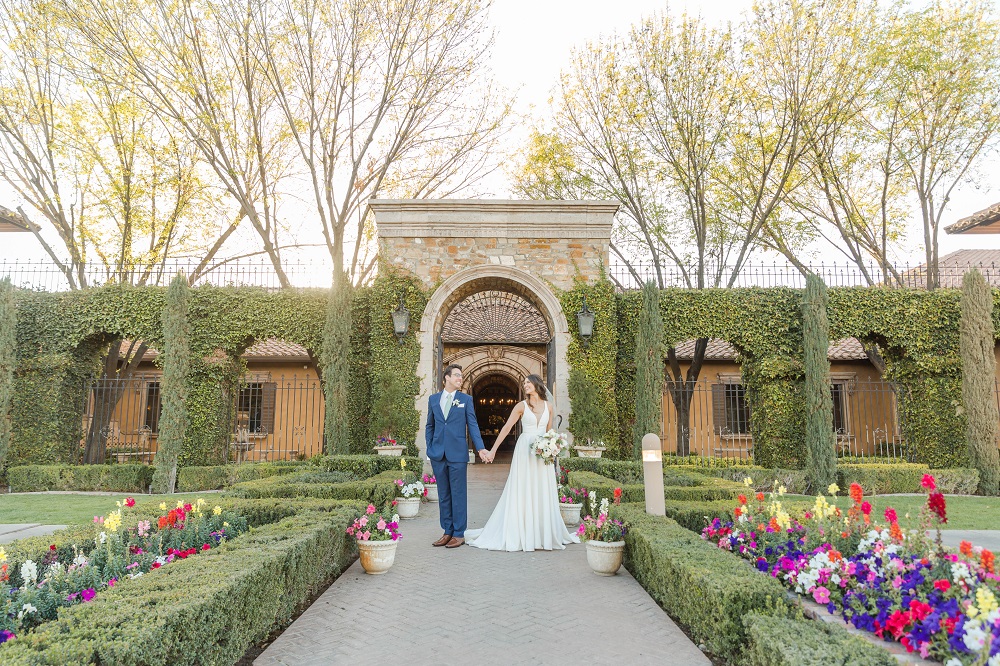 Winter was just beginning to fade into spring when Ava and Alex got married last March, and the couple's wedding perfectly captured the best of both seasons. The newlyweds opted for a color palette in shades of blue, including a deep, rich navy and a romantic dusty blue hue. They also decorated the Plaza Toscana with armloads of white roses, which added a touch of classic beauty and elegance to the ceremony space.
The wedding party was dressed to impress, with long, pale blue gowns for the ladies and navy blue suits for Alex and his groomsmen. Ava looked lovely in her A-line gown, which featured a deep v-neck, button down back, and delicate knee-length veil. As she walked down the aisle to "Sunday Morning," you could see in her eyes that this truly was one of the happiest days of her life.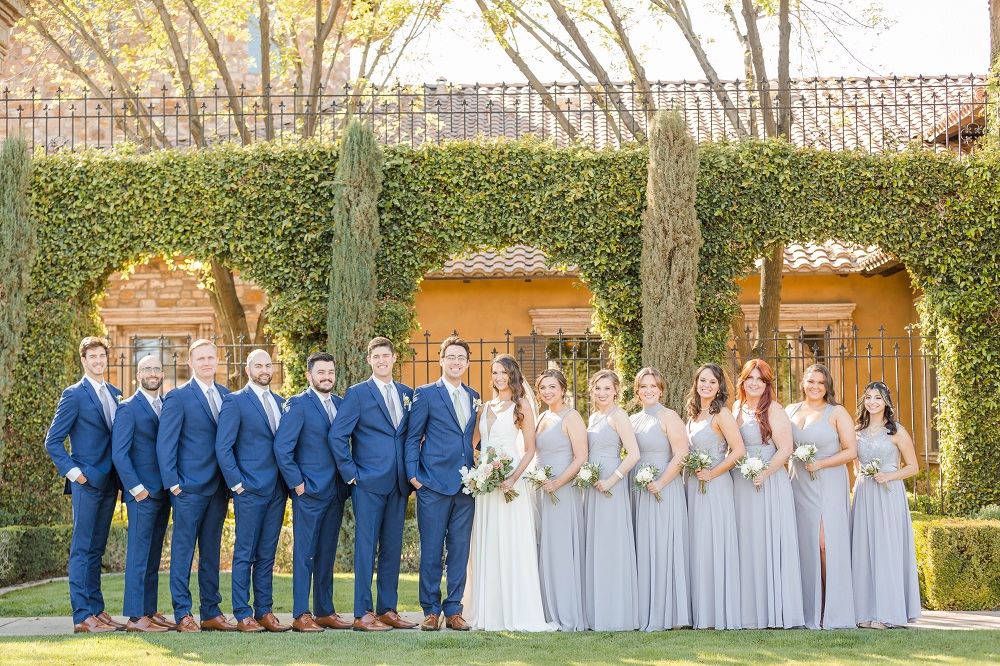 Ava met Alex at the courtyard fireplace, which was covered in florals and lit with a cozy fire. Alex's uncle was there to officiate their wedding, and he led them through the exchange of rings and heartfelt vows. The couple wrote their own vows, thanking each other for the love and support they shared. Before long, it was time for Alex to kiss his bride, and he and Ava were officially married (yay!).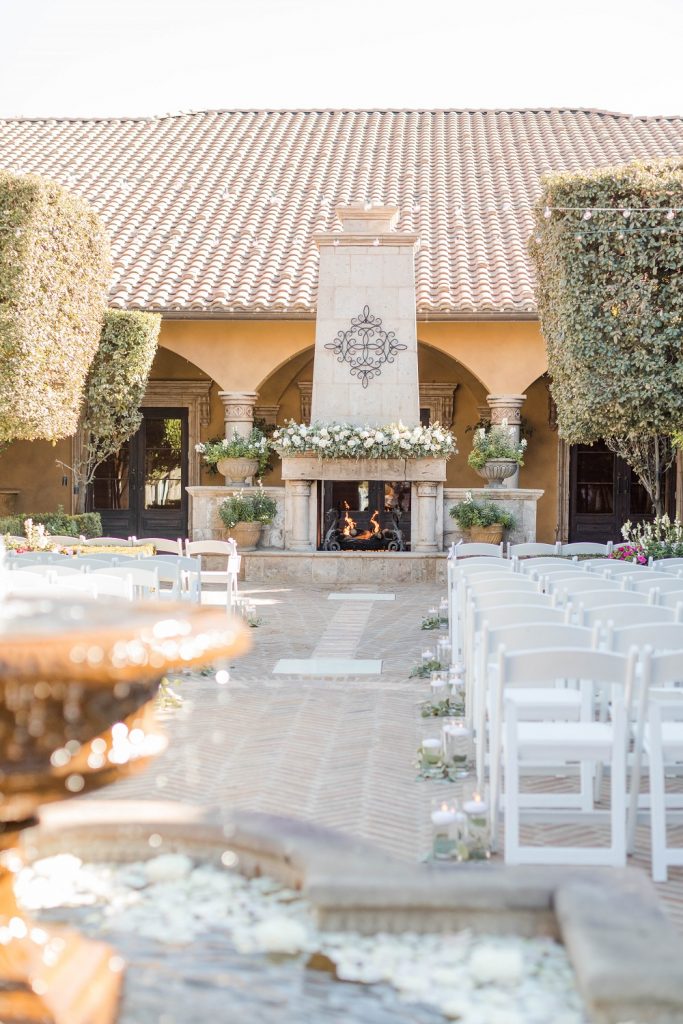 After the wedding, our team transformed the Plaza Toscana into a beautiful outdoor reception space. The courtyard was dotted with white-linen tables (plus a few heat lamps to keep people warm well into the night). Guests found their seats and enjoyed a delicious meal of spring mix salad, mashed potatoes, wild rice with mixed vegetables, grilled chicken breast in a garlic herb glaze, and iron steak with green chimichurri sauce.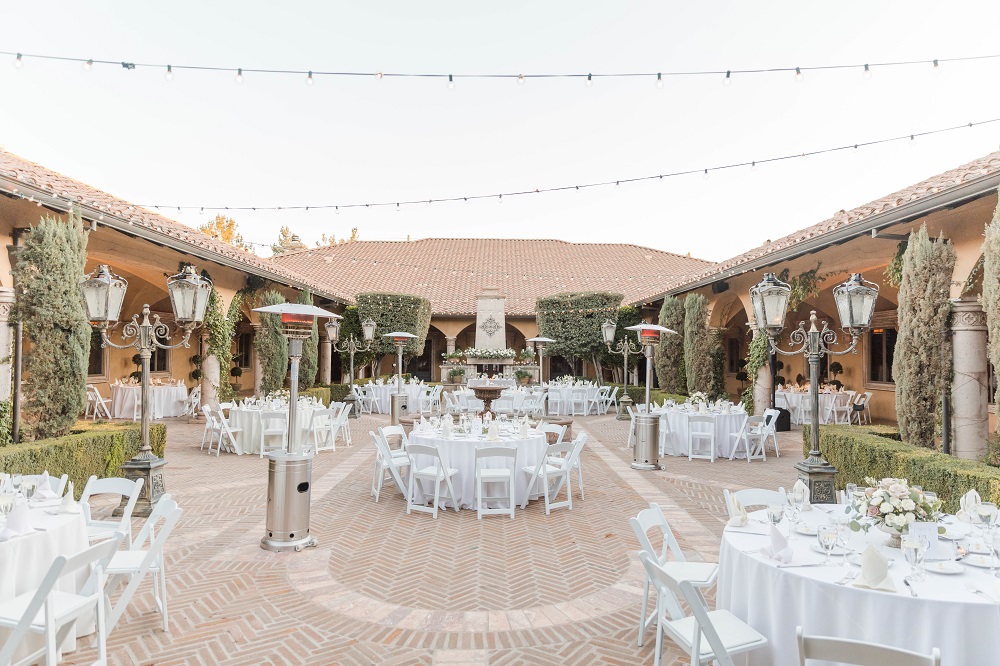 Ava, Alex, and their guests spent the night chatting, laughing, and dancing the night away (the newlyweds even provided slippers for guests who needed comfier shoes). The evening was a lot of fun — and we feel it was the perfect way for Ava and Alex to celebrate their "true blue" love.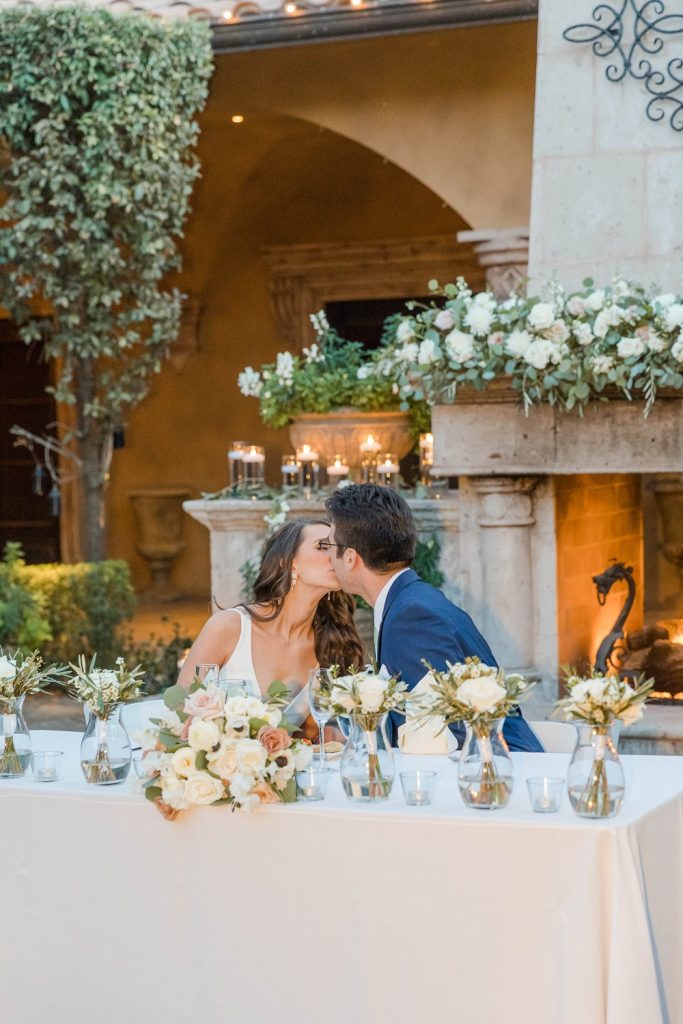 Photography By: Leslie Ann Photography