Anna and Caleb were married on June 2, 2019.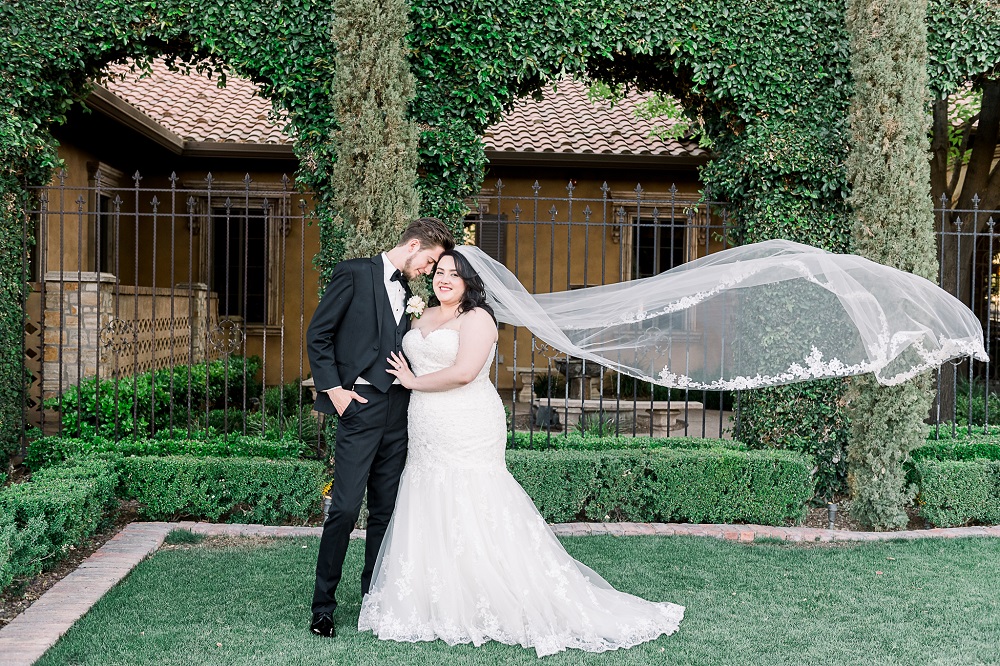 Anna looked radiant in a strapless trumpet gown with a sweetheart neckline, embellished bodice, jeweled belt, and a train. She accessorized with drop earrings and a full-length veil. Her cascade-style bouquet was composed of an assortment of white flowers with vines and other greenery.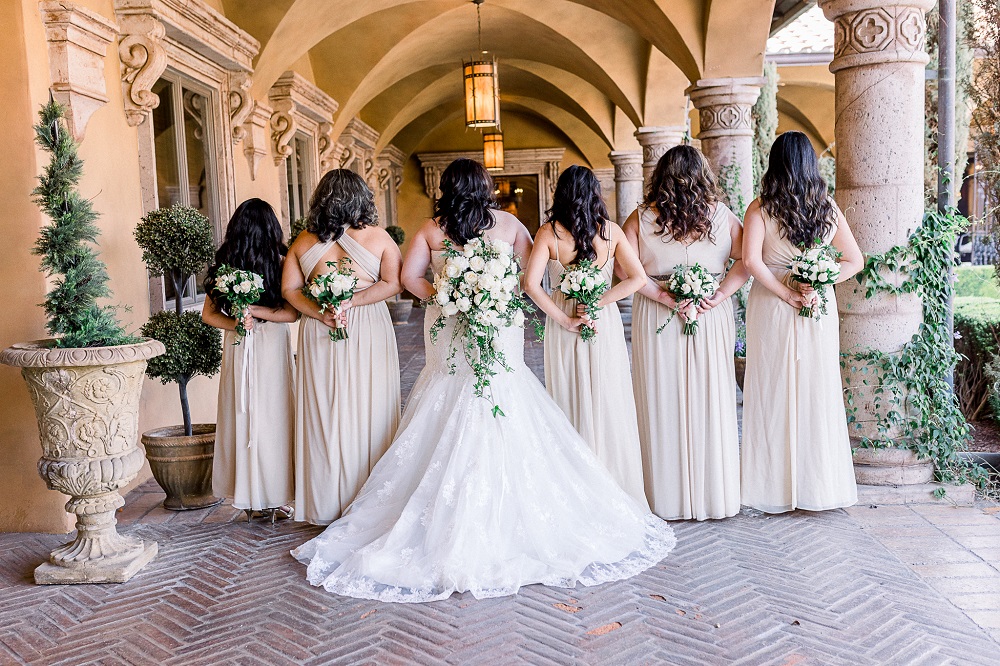 Her five bridesmaids wore coordinating full-length ivory gowns and carried modified versions of the bride's bouquet.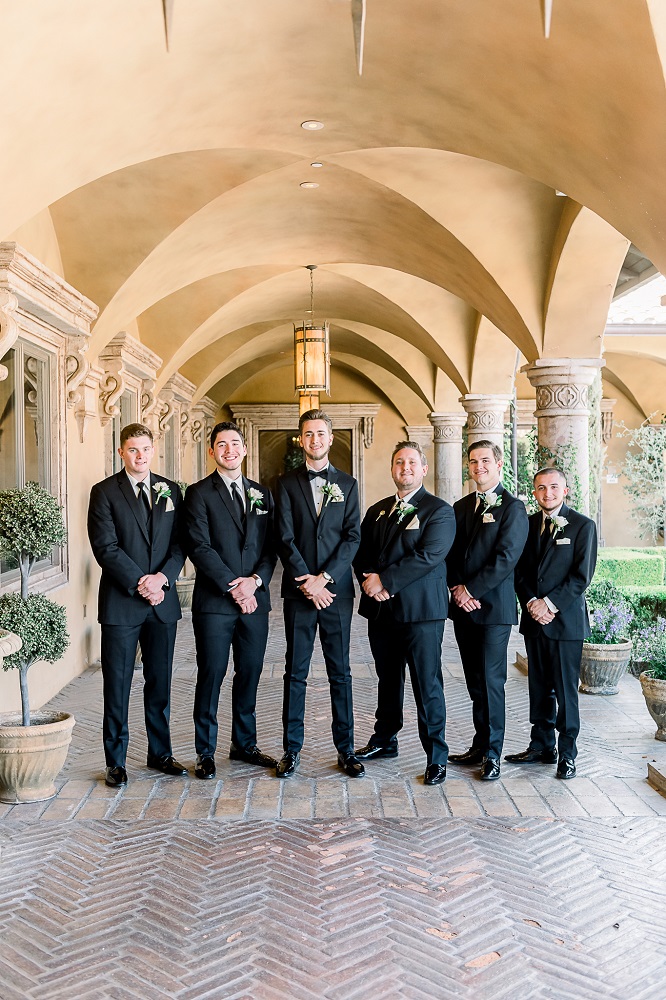 Caleb got married in a classic black tuxedo with a white shirt, black bow tie, ivory pocket square, and white flower boutonniere. His five groomsmen wore black suits with white shirts, black vests, black ties, ivory pocket squares, and white flower boutonnieres.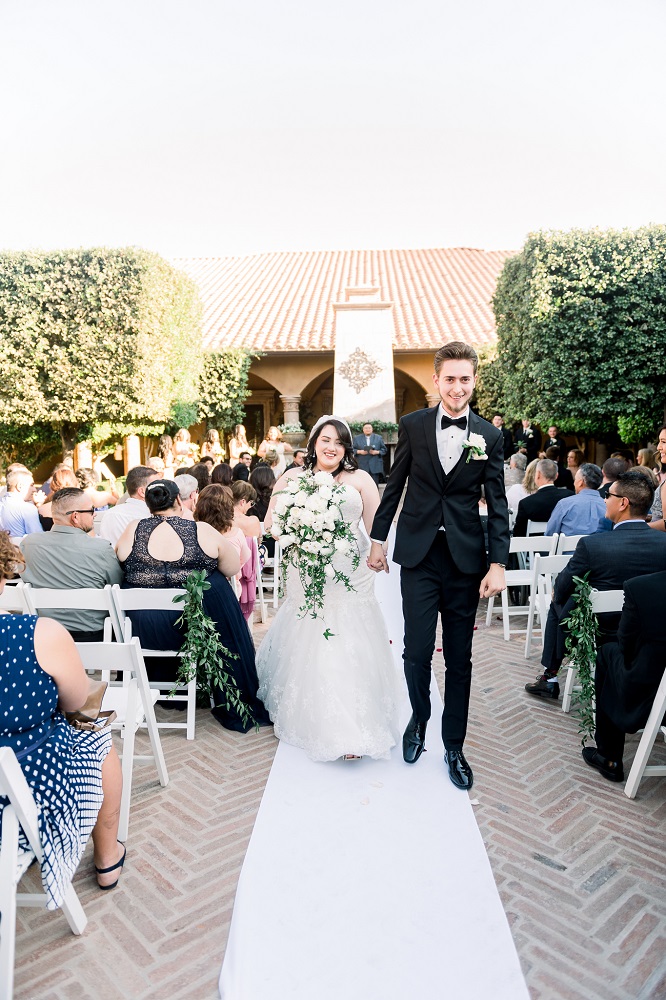 During the outdoor wedding, the couple took Communion together and performed a tree ceremony.
Inside, guests enjoyed a meal of pasta Valducci, creamy pesto pasta, creamy chicken marsala, and chicken Parmesan.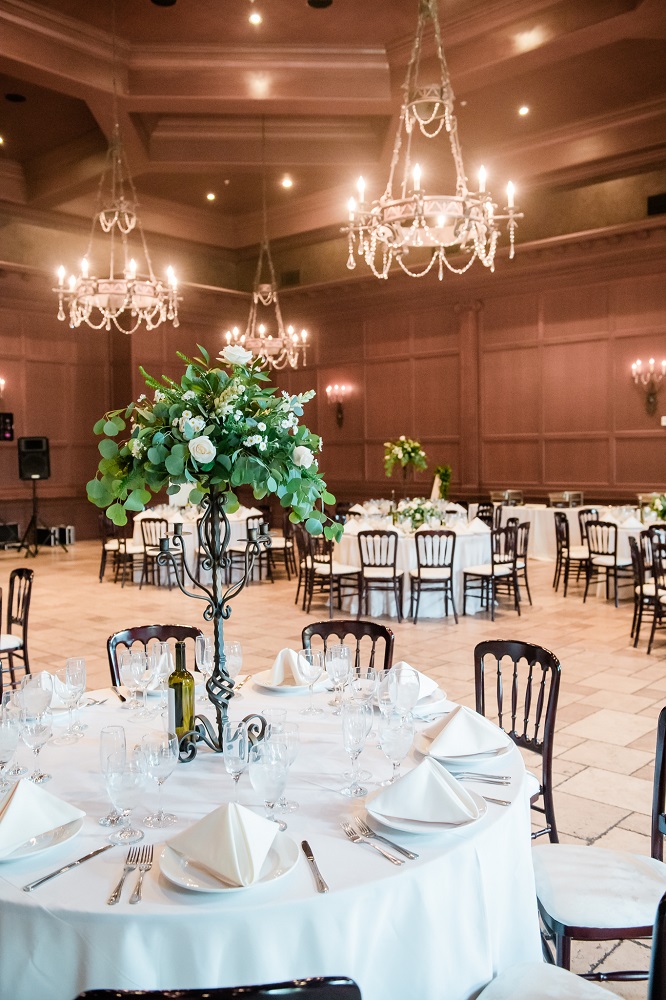 During the speeches, the best man, the groom's older brother, talked about how they both found great partners in life, and how being here for his brother's wedding is the best thing they've ever shared. The matron of honor shared how she and the bride always talked about who they'd marry, and that Caleb is a wonderful choice. The father of the bride talked about how proud his is of his daughter, and that he now gives her to Caleb to care for, protect and love.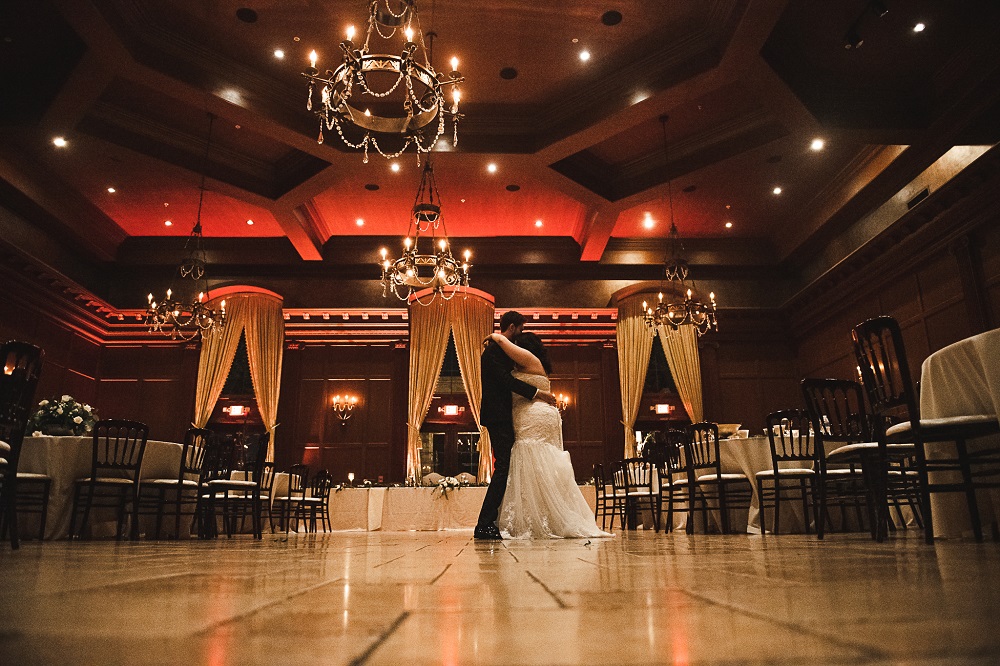 Caleb and Anna danced together for the first time as man and wife to "Perfect" by Ed Sheeran. Anna and her father danced to "Butterfly Kisses" by Bob Carlisle. Caleb and his mother danced to "Because You Loved Me" by Celine Dion.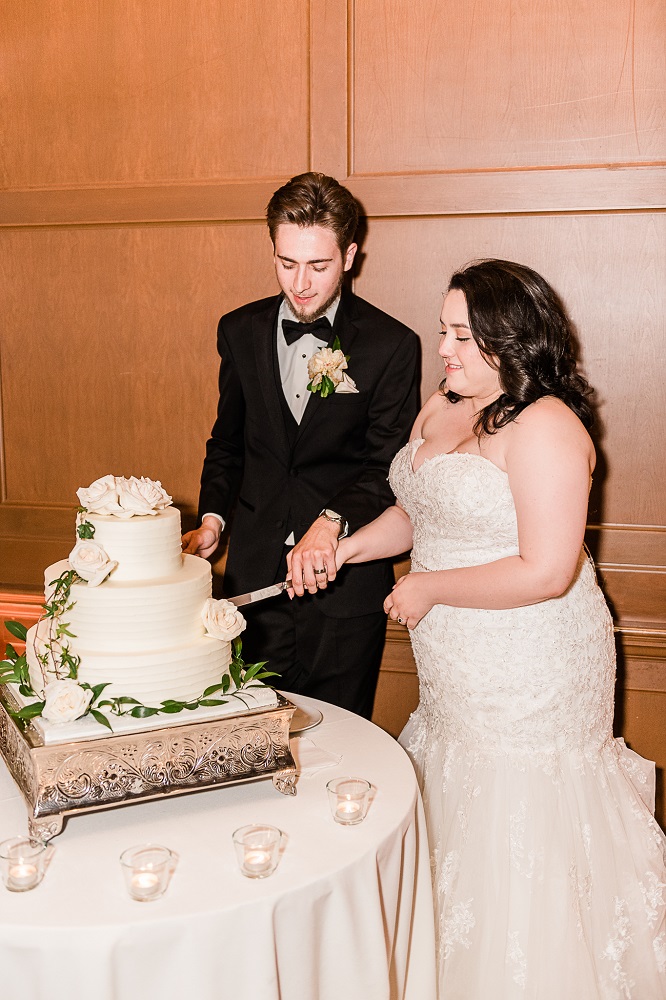 The three-tier white wedding cake was done in a brushed frosting design. It was decorated with vines and white roses.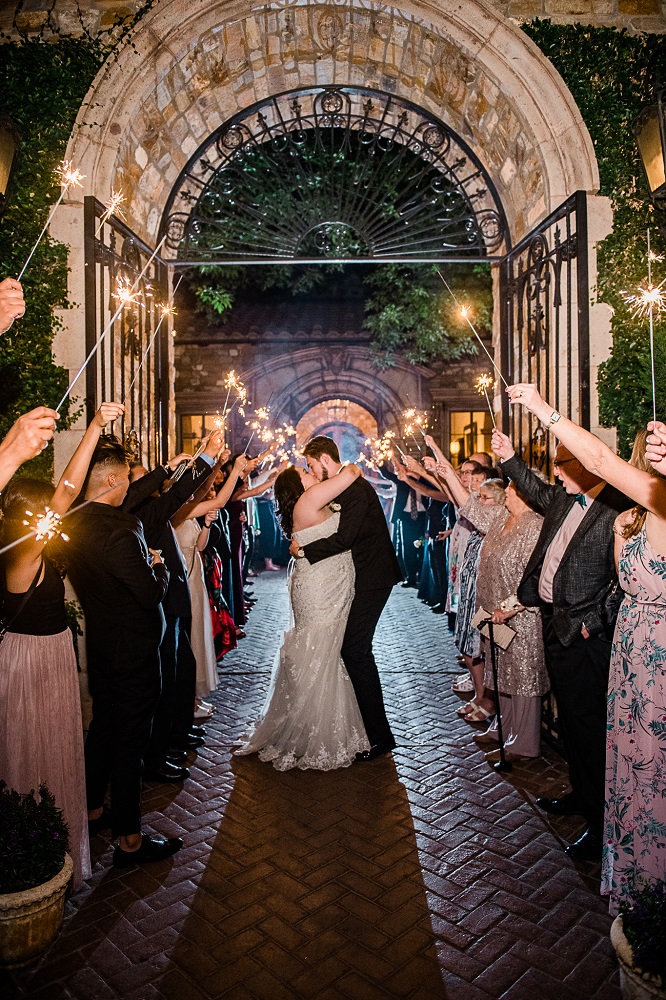 Anna and Caleb left their wedding under the signature sparkler send-off.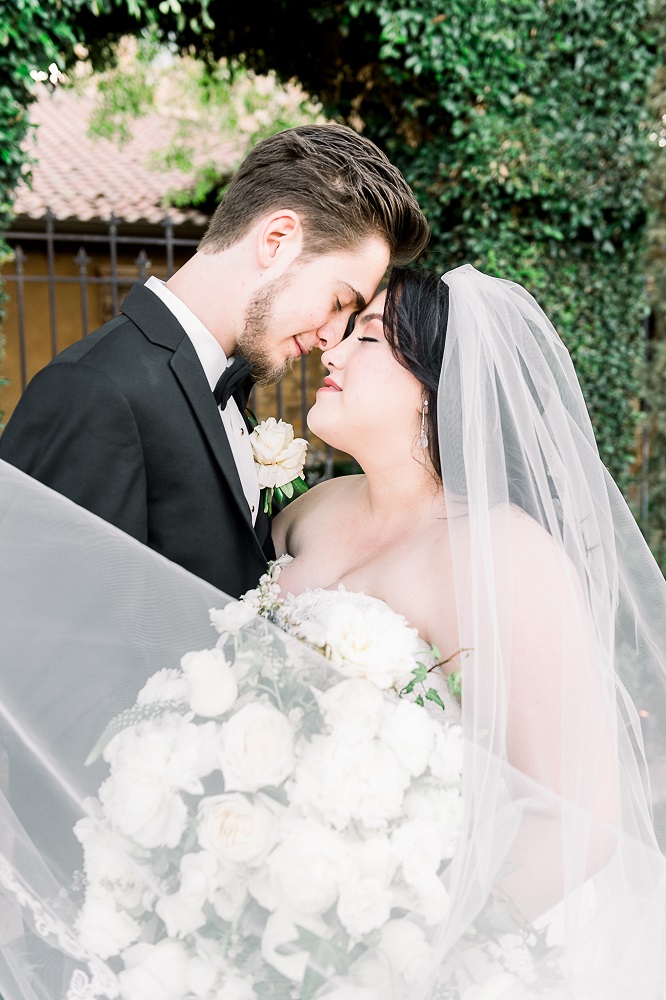 We wish the beautiful couple all the best!
Photography by Tony George Photography