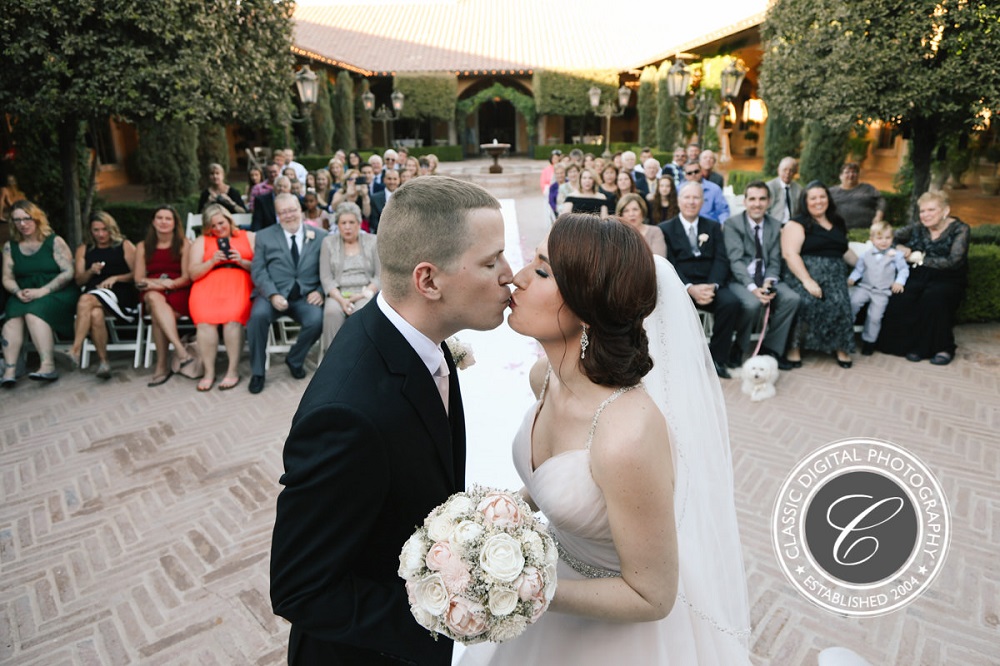 Amy chose an elegant spaghetti-strap ballgown with a sweeheart neckline, strappy jeweled back, jeweled belt, and full ruffled skirt. Her accessories included a veil trimmed in crystals, drop earrings, and satin Badgley Mischka heels. Her small, round bouquet was crafted from wood to look like flowers in tones of ivory and pale pink. Her three bridesmaids wore full-length, halter-neck dresses in a floral pattern of white, gray, and pink. They carried smaller versions of the bride's bouquet.
Kyle wore a black-three piece suit with a white shirt, pale pink tie, and pink rose boutonniere. His two groomsmen wore black suits with white shirts, pale pink ties, and pink rose boutonnieres.
The bride's uncle performed the ceremony; he said that instead of thinking of themselves as two becoming one, the newlyweds should stay as two, because two is stronger.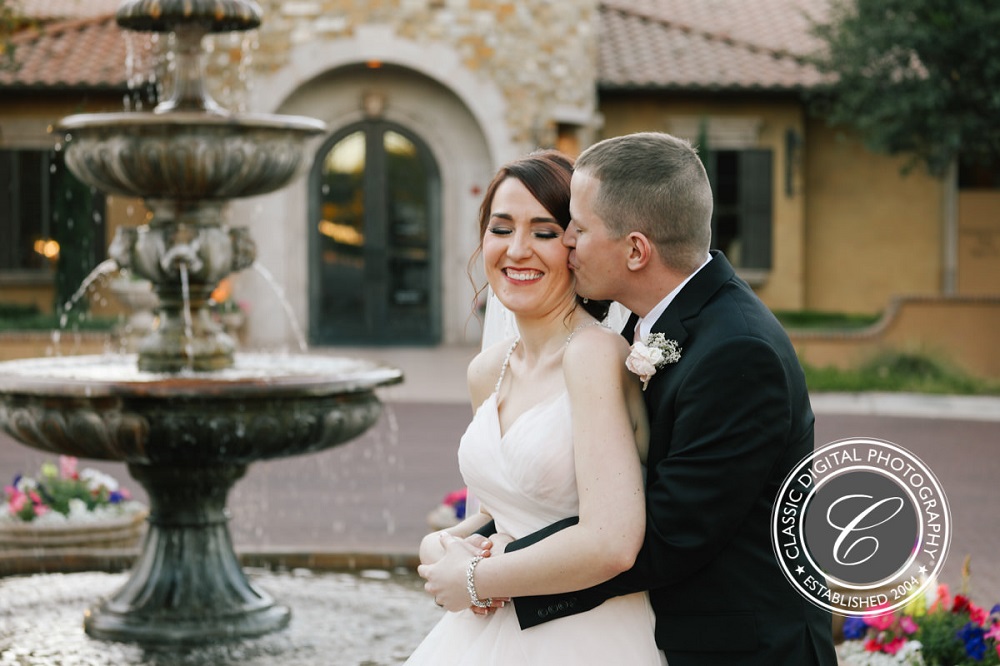 During the speeches, the best man, the groom's brother, told the newlyweds how much he loves them, and talked about how Amy felt like his sister the moment they met. The maid of honor, a friend of the bride's since elementary school, talked about how Amy has always been a huge part of her life, how caring and genuine she is, and how she feels like family.
Amy and Kyle danced to "At Last" by Etta James. Amy and her father danced to a Dixie Chicks song, and Kyle and his mother danced to "What a Wonderful World" by Louis Armstrong.
The three-tiered wedding cake featured a bottom tier done in pink rosettes, a middle tier in plain white with a pearl trim, and a top tier with white curlicues on white accented with a gray ribbon. The cake was topped with pink sugar flowers.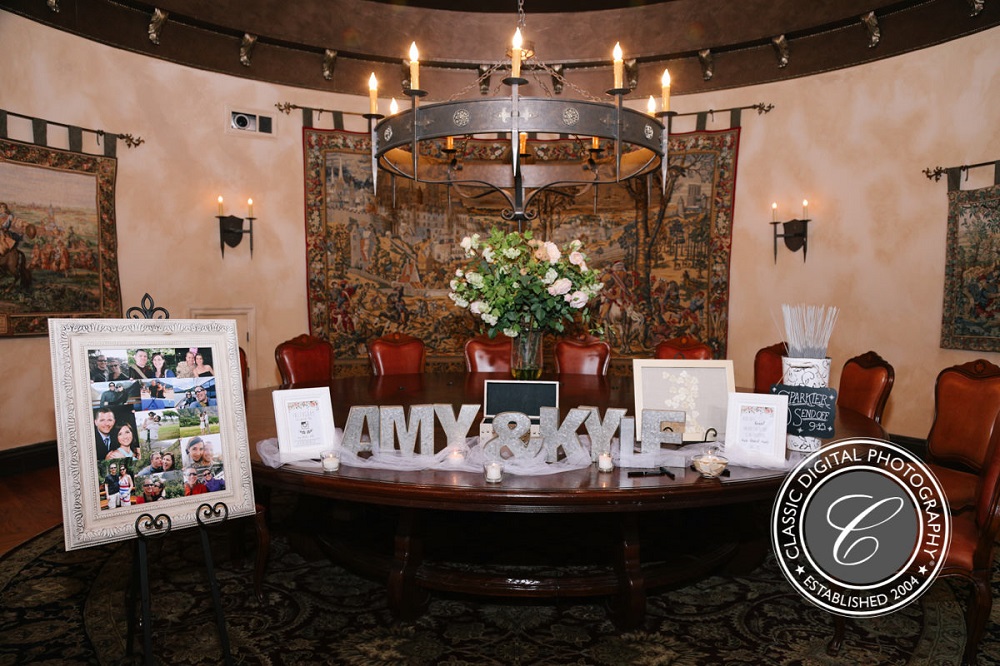 Kyle and Amy left their special day under the signature sparkler send-off. We wish them all the best in the future!
Photography by: Classic Digital Photography
To view more photos from this wedding, please visit our Facebook or view our Photo Gallery.