Dungeons and Dragons Comes To Life For Ali And Bryan's Big Day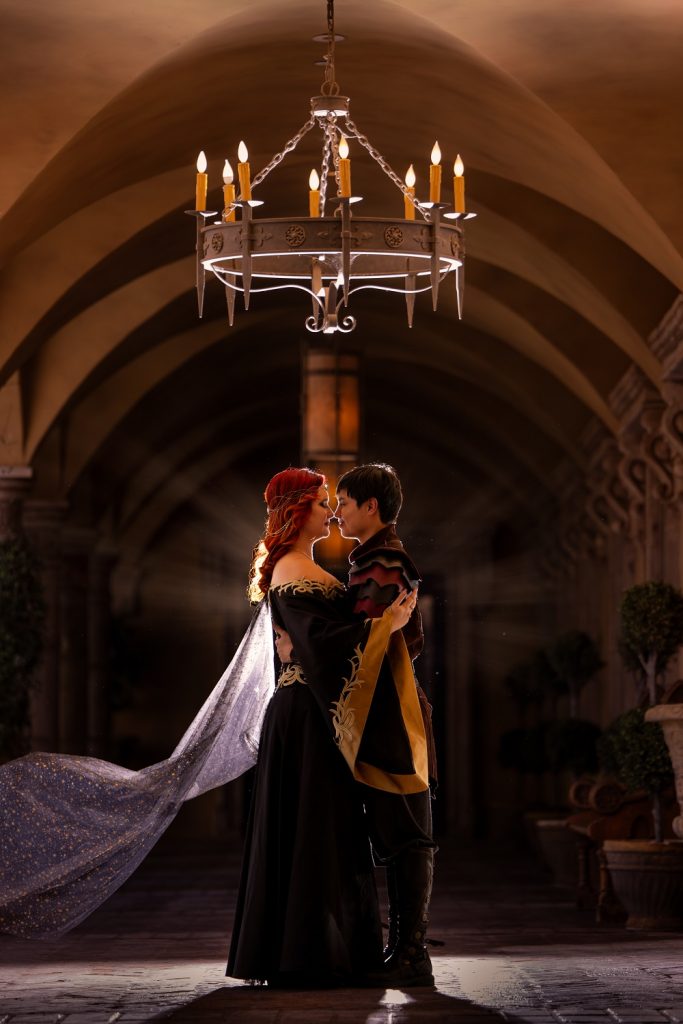 Talk about a fantastical day — in more ways than one! We love seeing all types of themes and styles of weddings at Villa Siena, and Ali and Bryan's Dungeons and Dragons-themed day was definitely some of the most fun we've had. This couple met in 2014 during Ballroom Club at Arizona State University — Ali needed a West Coast swing teacher, and seven years later here we are!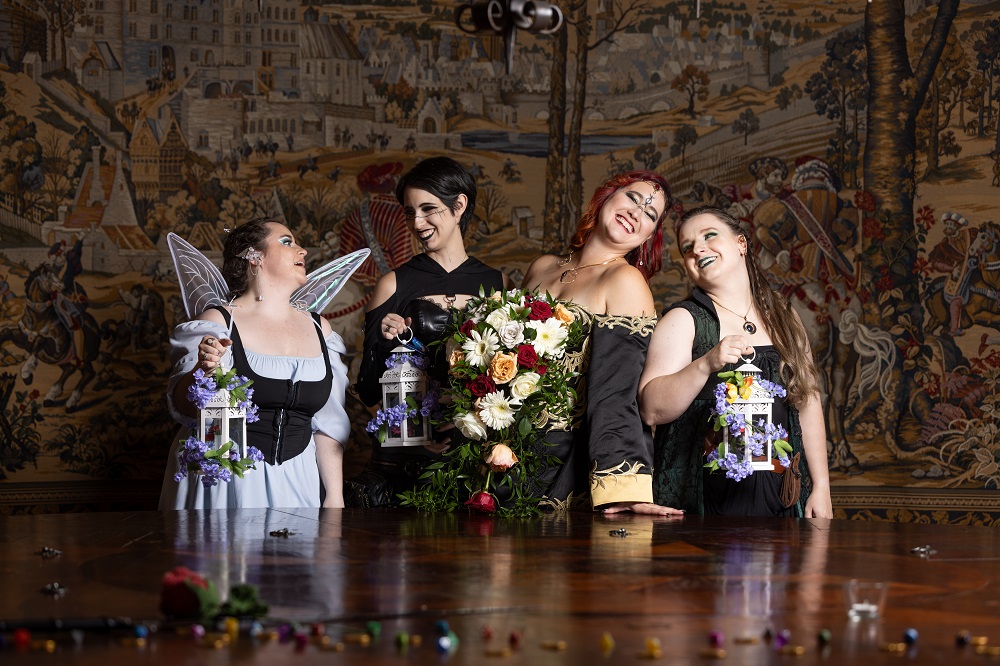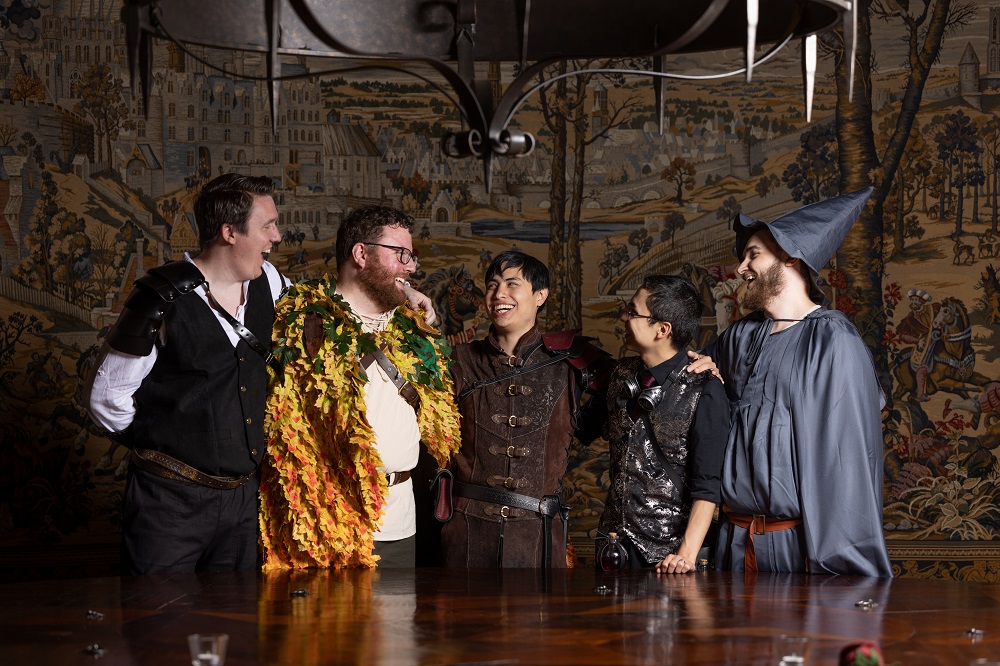 Ali's dress was one of the most stunning looks we've ever seen. A black wedding dress with gold details and a cape made for a breathtaking combination. And her lush bouquet of whites, reds, and golds, was dramatic and bold while still being utterly romantic. Of course, Bryan also got it on the theme with his black and red outfit — and the whole bridal party really brought the Dungeons and Dragons feeling to life.
Along with the theme, there was real heart for the entire day. The best weddings bring the fun while also making room for the connection and love between the couple. This ceremony was wonderfully touching and heartfelt, especially the card ceremony and the guests being given a moment of silence to share their blessing.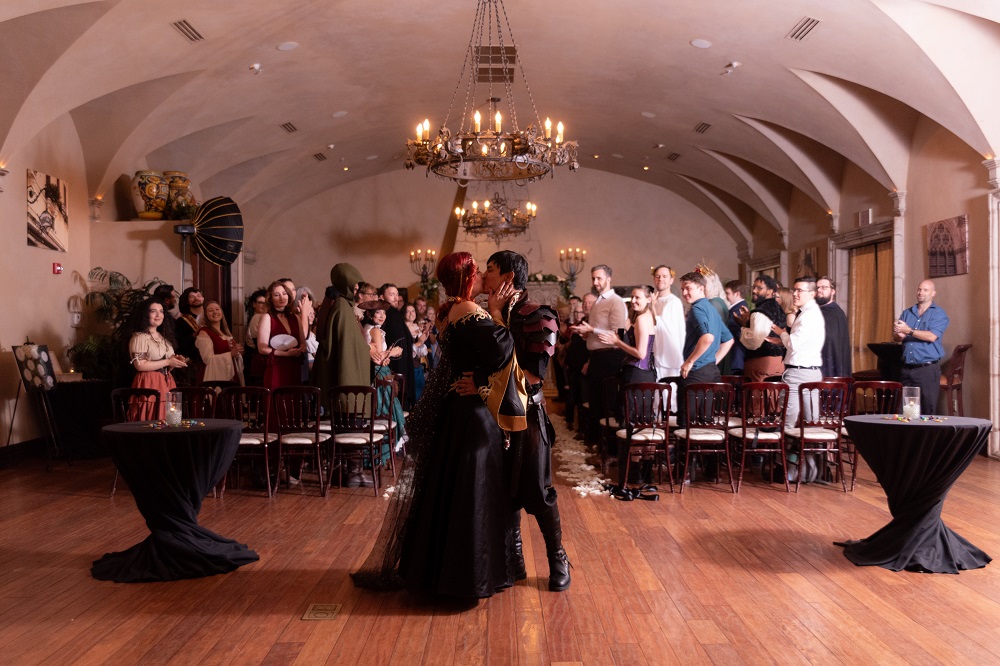 The fantasy fun continued all through the reception. Whether it was the signature cocktails (Red Wedding, anyone?), the gold coins and dice, or even the pies, Ali and Bryan really did think of every detail. And the guests clearly were having a blast, every step of the way.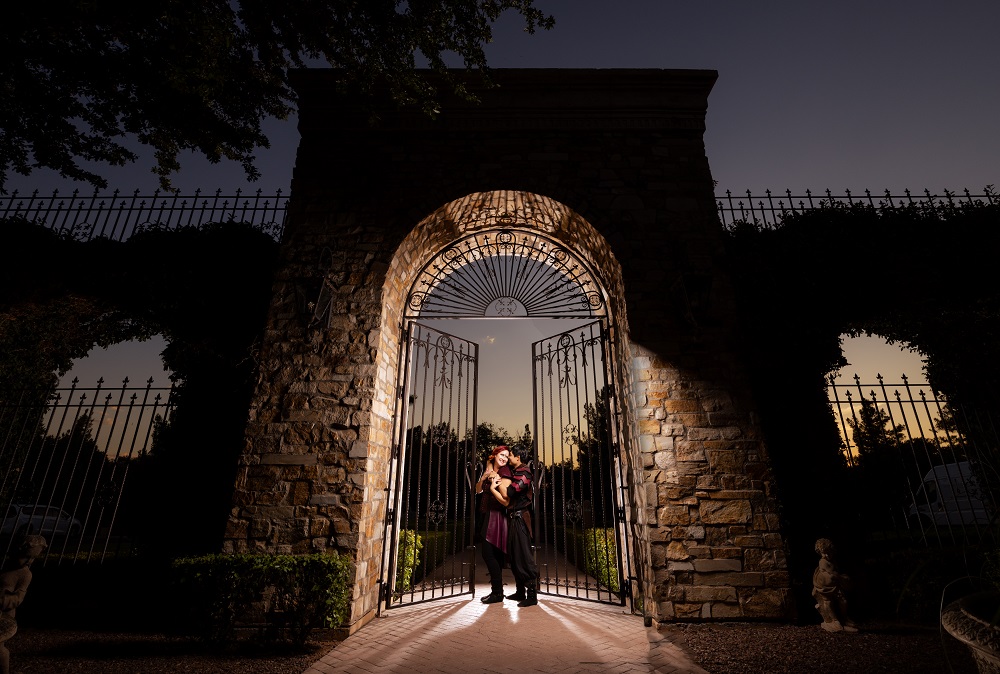 We think it's essential as an Arizona wedding venue to find a way to bring every couple's dream to life — and we were so happy to help make Ali and Bryan's dreams come true!
Photography By: Studio 3 Images