Tiffany Blue and Hollywood Glamor for Alexis and Anthony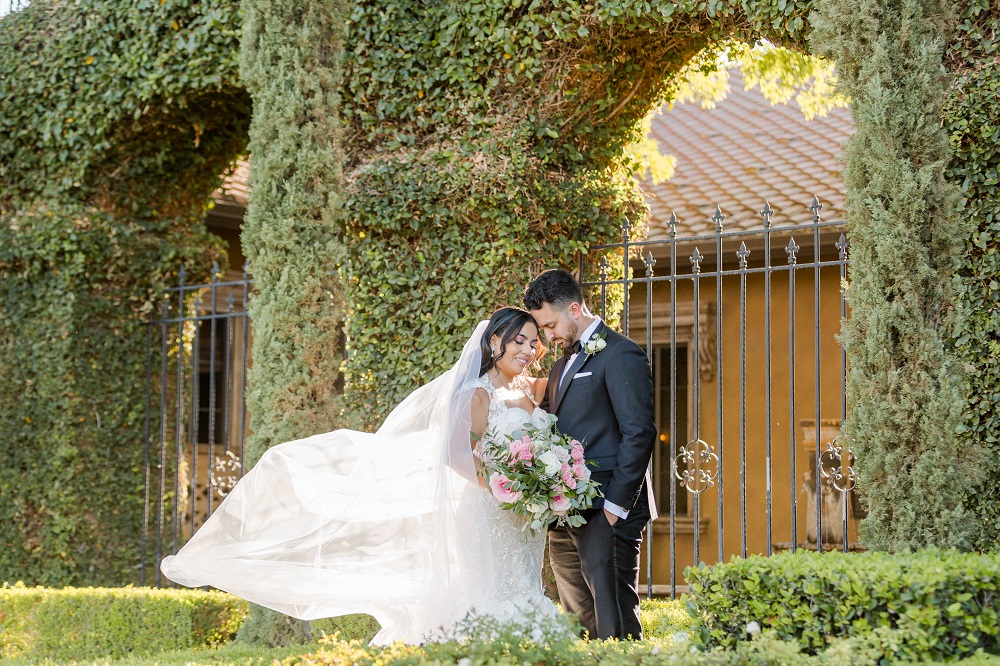 Alexis and Anthony's day was glamor all the way — with Tiffany blue and pink, we loved the old Hollywood feel of their amazing celebration. The couple first crossed paths at a friend's 21st birthday party, and it's clear that their connection has grown and grown. Alexis was glowing in her mermaid-style dress with floral applique, and we loved the rich bouquet of greens and pinks. Anthony went with a classic black tux, which definitely added to the sophistication of the whole affair. The bridesmaids' Tiffany blue dresses also deserve a mention, not only because they all looked incredible, but it was also such a clever way of tying in the theme!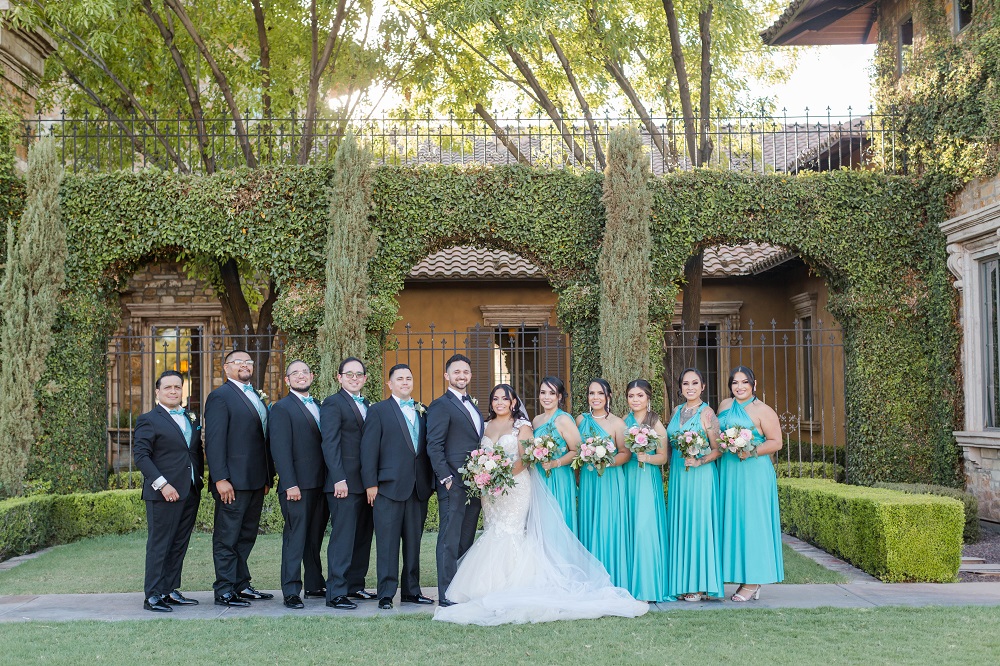 The reception continued those same pops of Tiffany blue with the napkins, and we loved that the floral theme pulled through to all of the centerpieces and that absolutely gorgeous, 5-tiered cake. (And yes, we caught the little dog topper looking up at the tiny bride and groom — such a sweet touch!)
Hearing from their loved ones gave such a clear insight into just how special this couple is. Brenda and D.A. both shared such lovely memories of both of them — and it was D.A.'s birthday party where the couple first met, so it really felt like things coming full circle!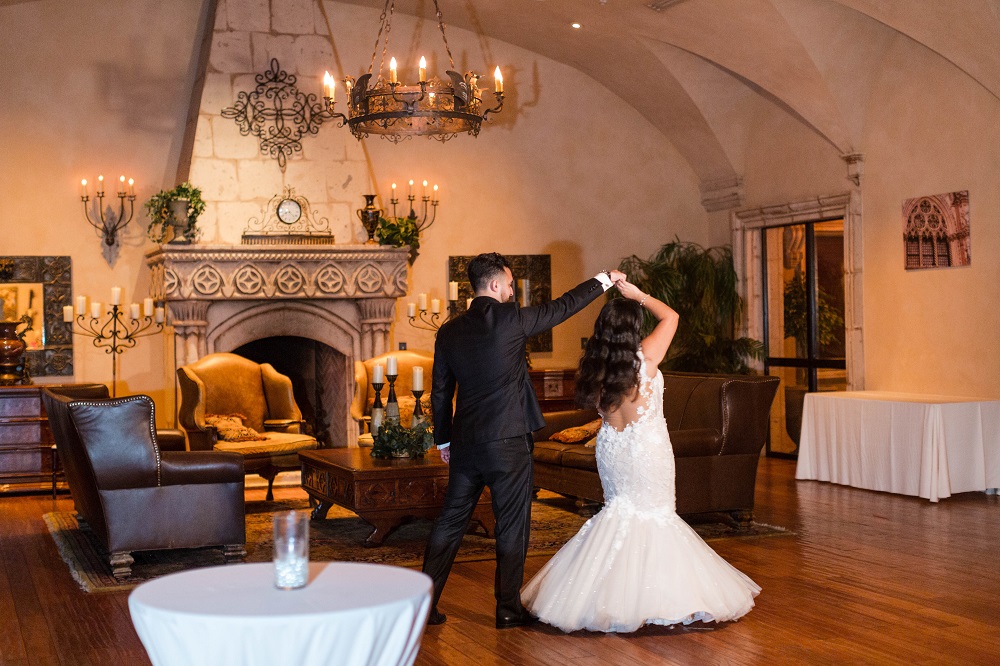 The party was such a big celebration, with over 200 guests enjoying a live mariachi band, a photo booth, a telephone guest book, and, of course, those signature cocktails — old fashions and blue martinis. Alexis and Anthony are clearly ready for the journey ahead of them, with their little pup too!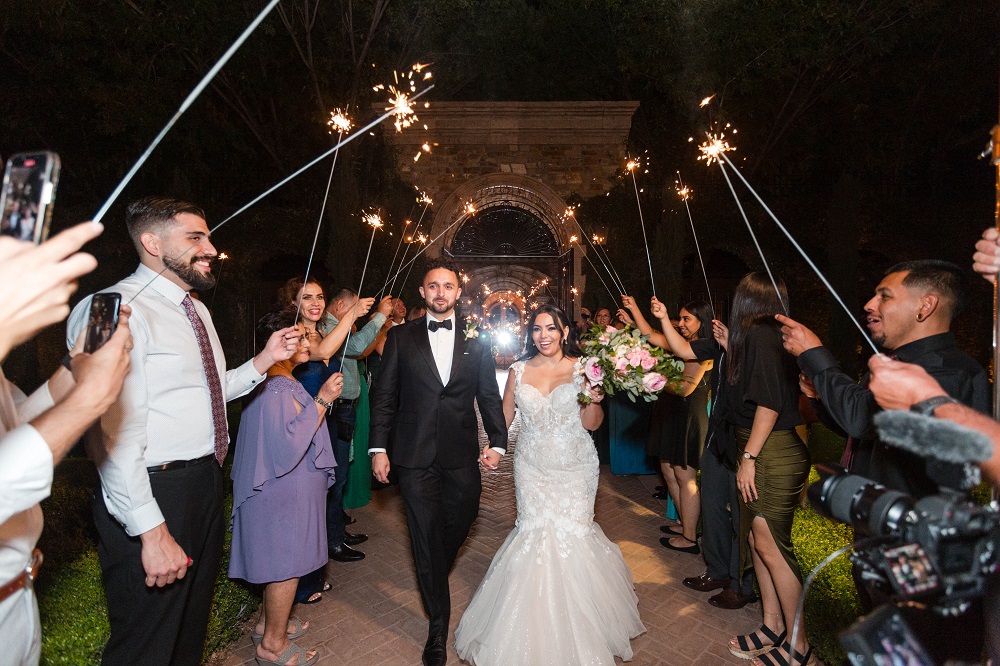 Photography By: Leslie Ann Photography