A High School Crush Turns Into A Lifetime of Happiness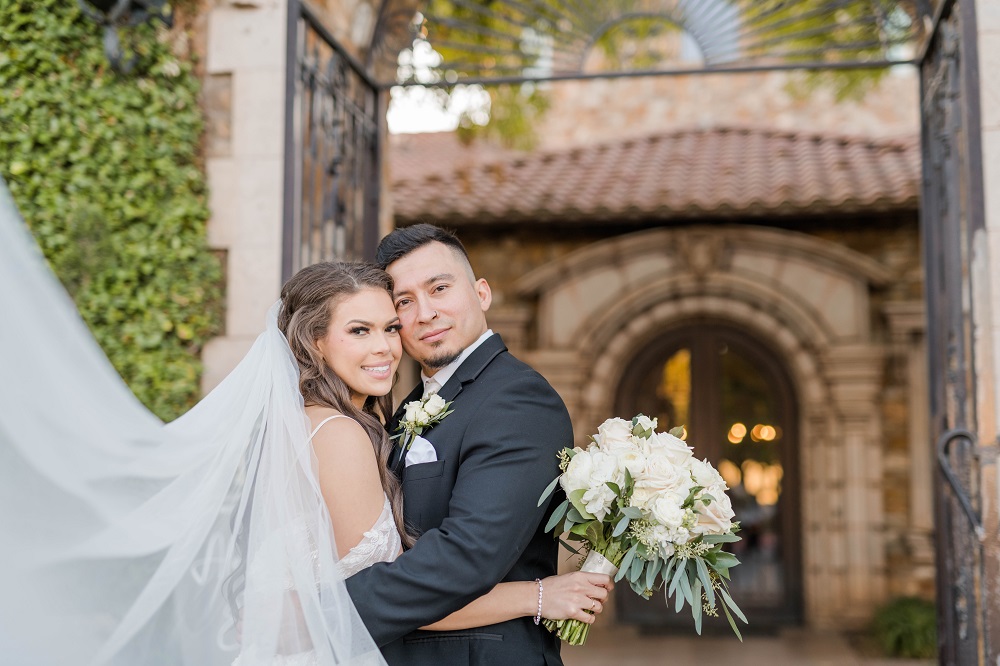 Is there a classier combination than white and champagne? Aleana and Erik really brought the glamor on their wedding day at Villa Siena. Classic black suits, stunning floor-length champagne dresses, and bountiful white peonies and white roses set the tone for the day. But all eyes were on Aleana, in her absolutely breathtaking off-the-shoulder gown, with beautiful floral and sequin detailing — definitely a modern twist on classic romance.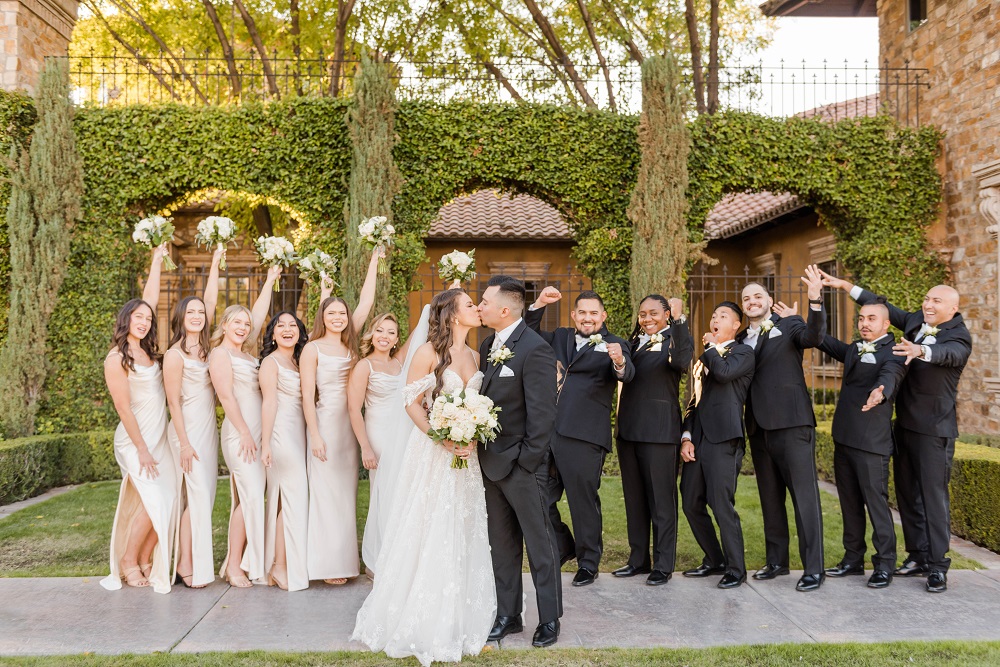 And although it was an incredibly chic affair, there was no shortage of romance and family. Aleana and Erik actually met because Aleana was best friends with Erik's sister — and Aleana's brother officiated the ceremony!
We love when there's a strong family network, and this couple certainly has a lot of support behind them. So it brought everyone at the villa a lot of joy to hear from Lexi, Erik's sister, during the toasts (she's ready to be an aunt!) along with the best man, the bride's parents, and the father of the groom. This couple definitely received the warm welcome to married life that they deserved.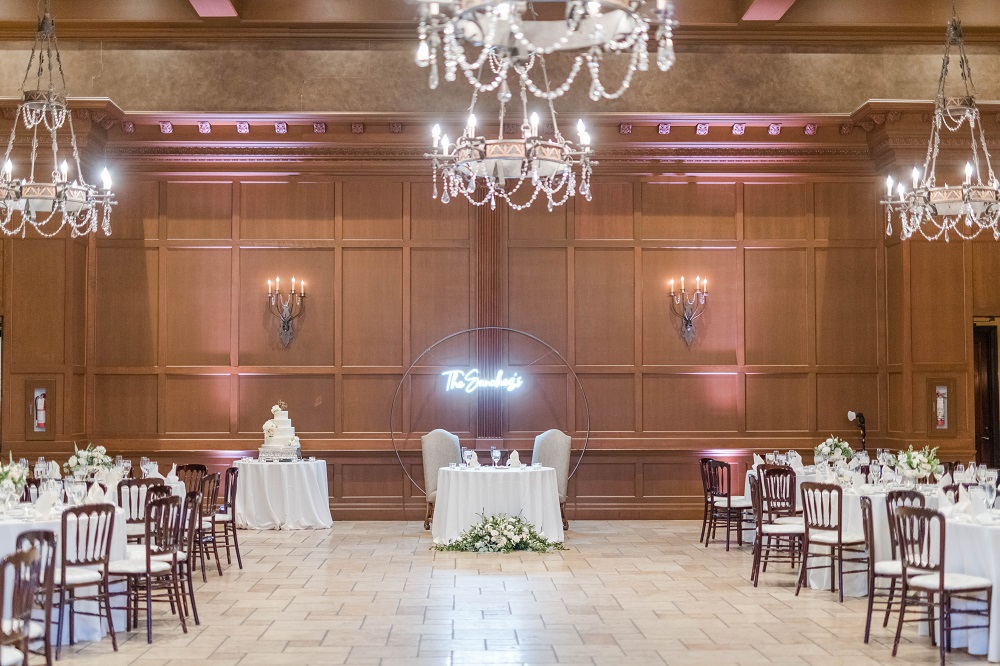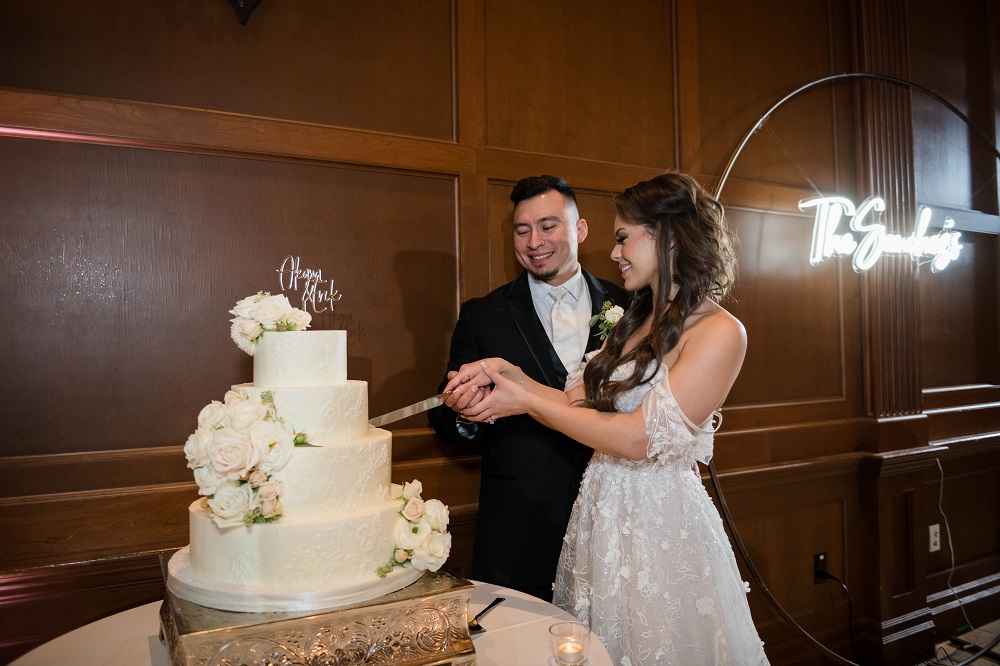 "Best Part" was an apt first dance choice, as they seem to definitely make up the best part of each other's lives. The reception was quite the party, from his and hers cocktails to the photo booth, there was a lot to celebrate! There were plenty of personal touches, from personalized gold place cards, that gorgeous neon sign, and a show-stopping 4-tiered cake. There are lots of wedding venues in Arizona that couples can choose from, but we can safely say that we felt Villa Siena was the perfect home for Aleana and Erik's big day. We wish them all the best!
Photography By: Leslie Ann Photography