One of our favorite things about hosting weddings is seeing how different couples incorporate their family cultures and traditions into their special days. For Albana and Ryan, their wedding was a celebration of both their love and Albana's family culture. This lovely couple's wedding was sprinkled with traditional Albanian touches, making their wedding even more personal and memorable.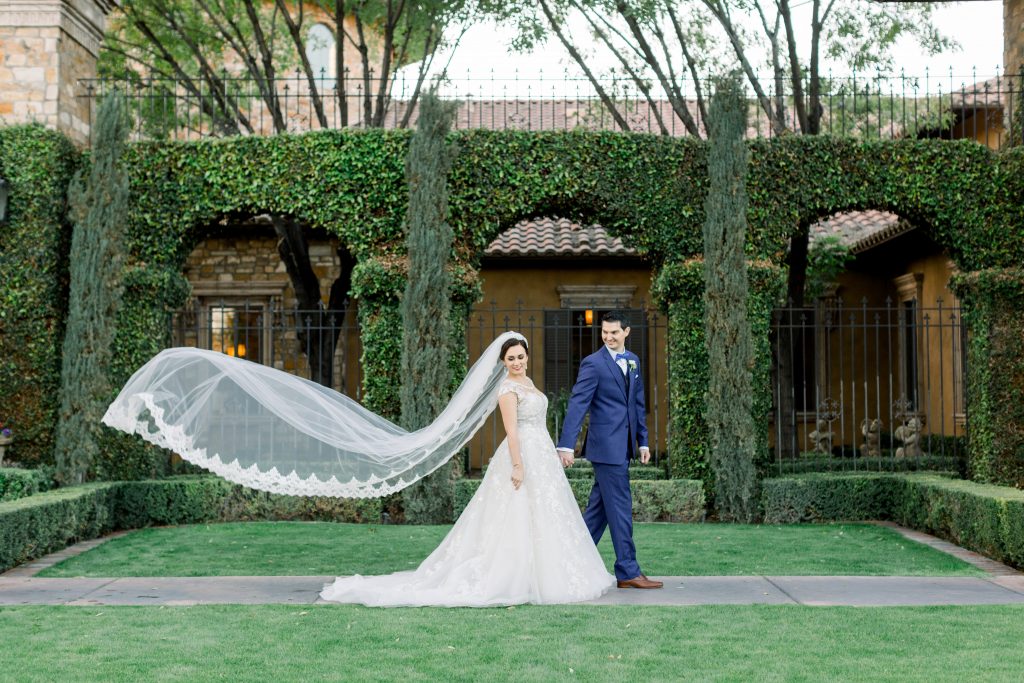 The couple chose a cool blue color palette for their wedding party, which beautifully complimented the white and pink florals (and the warm tan hue of our indoor wedding space, the La Stanza Chianciano). Ryan and his groomsmen looked classy and handsome in their blue suits and bow ties, while Albana's bridesmaids had an angelic appearance in their flowy, powder blue gowns.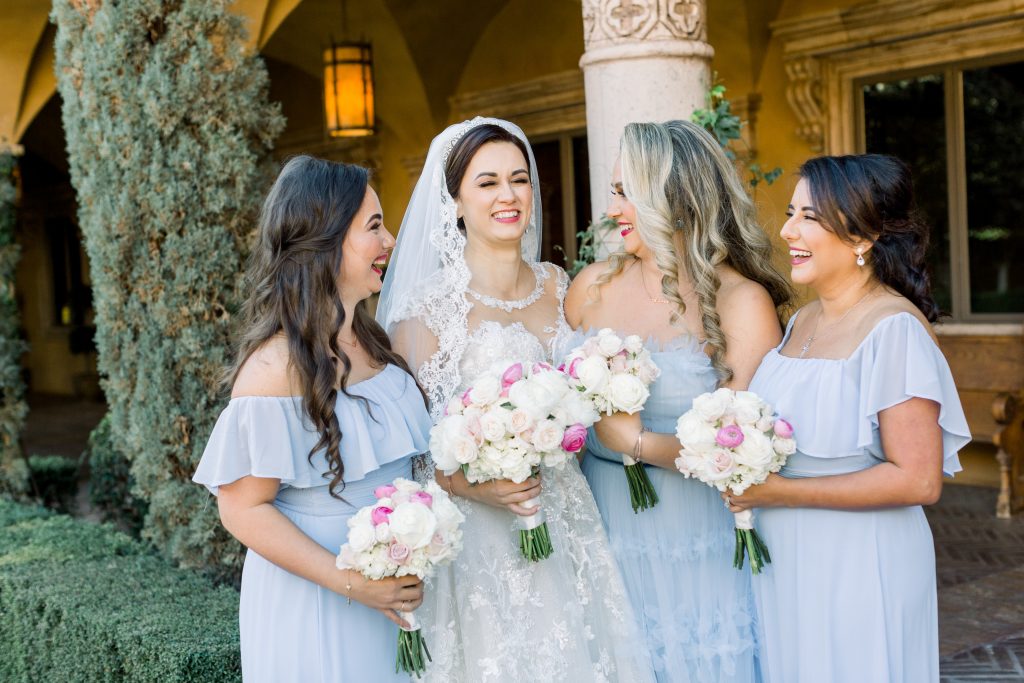 But of course, no one's look could top the bride herself: with her lace- and bead-covered ball gown — complete with a portrait back, flowing court train, and dramatic chapel veil — it was hard for anyone to take their eyes off the lovely Albana.
The ceremony was short and sweet, set to the beautiful music of a string quartet. The couple exchanged traditional vows, presented each other with rings, and finished the ceremony with a romantic kiss. Then, it was time for everyone to get the party started!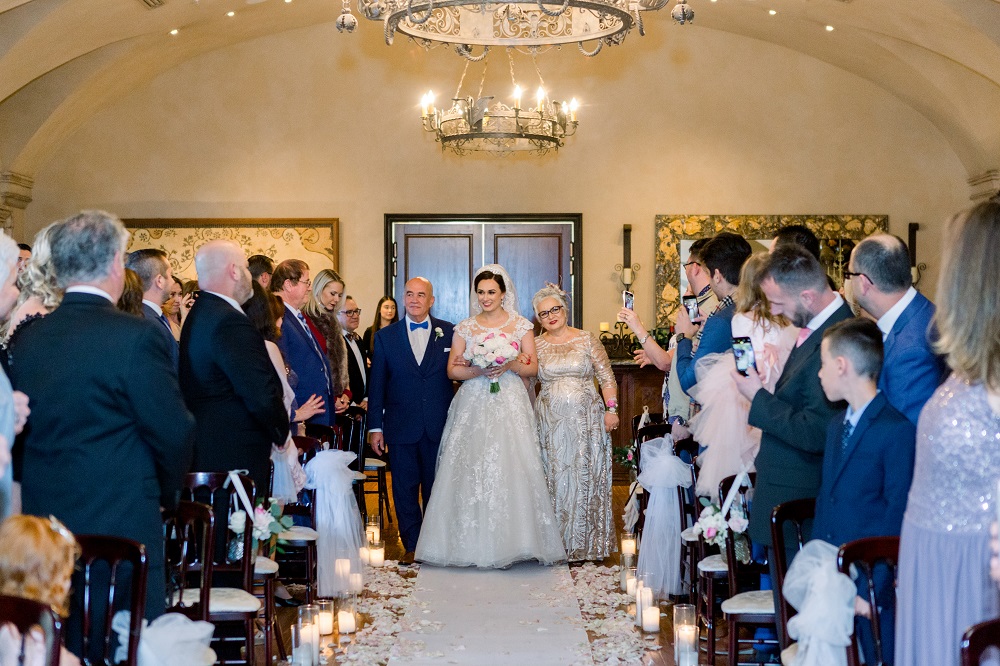 The reception space was decorated in classic white, with silver and gold bells on each table (guests rang the bells throughout the night to urge the newlyweds to kiss: an Albanian tradition).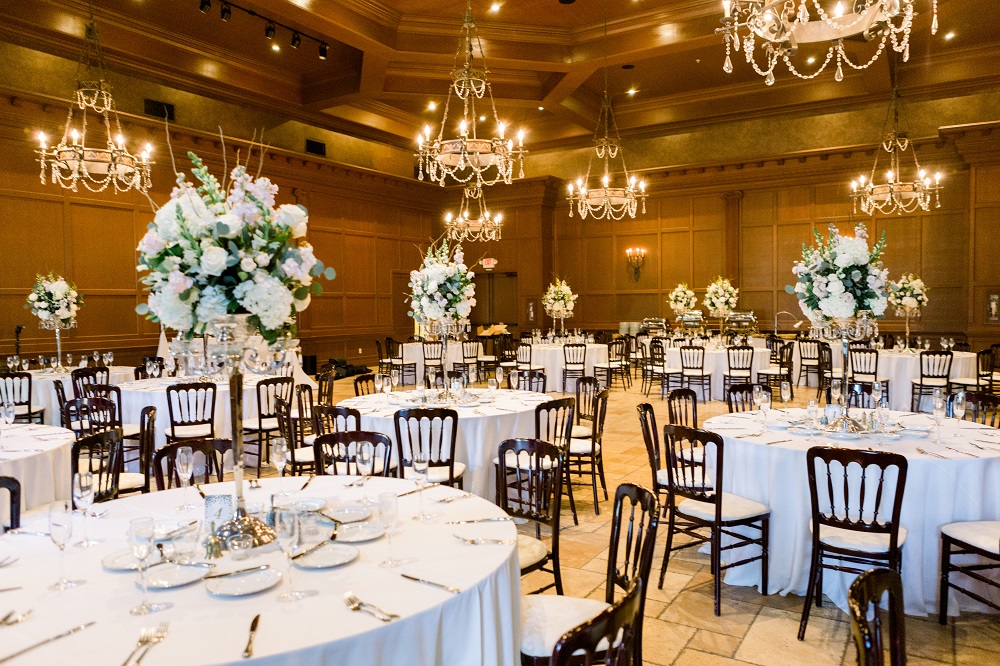 To kick things off, Ryan and Albana performed a choreographed dance to "Sway" by Dean Martin, then split briefly to dance with their parents. Albana and her father danced to Celine Dion's "Because You Loved Me," Ryan and his mother danced to Glenn Miller's "Moonlight Serenade," and Ryan even performed a special dance with his new mother-in-law to "Acropolis Adieu" by Mireille Mathieu.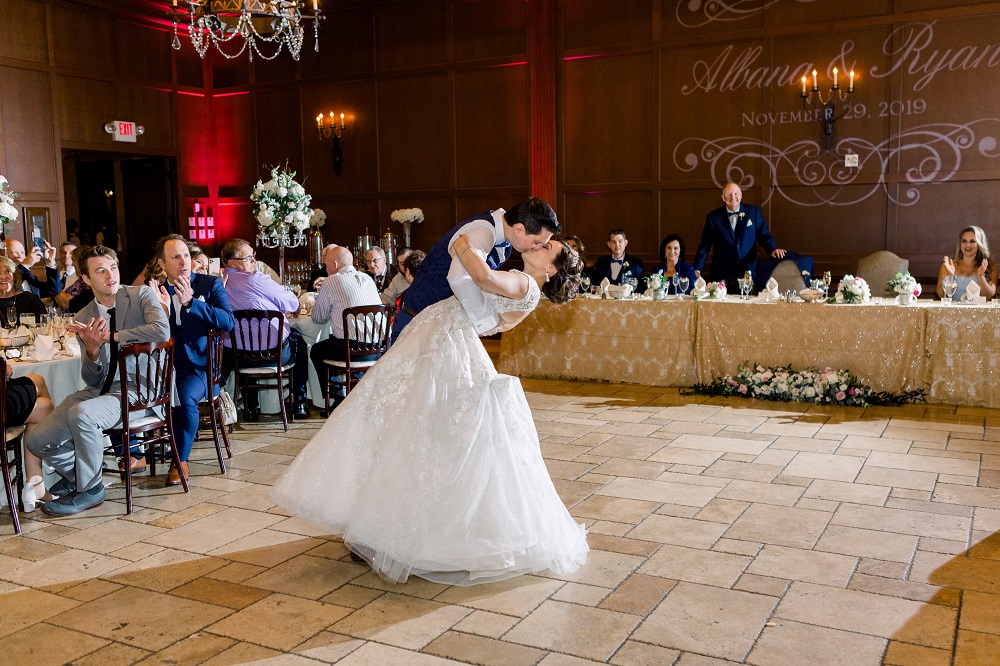 After the dancing, guests settled down at their tables to enjoy their dinner: a spring salad with spinach, strawberries, apples, cheese, and balsamic vinaigrette; twice baked potatoes; sun-dried tomato ravioli; prime rib of beef; and grilled atlantic salmon with hollandaise and lemon dill sauce. Guests raised gold champagne glasses (another Albanian touch) in the couple's honor, and danced the night away until it was time to say goodbye.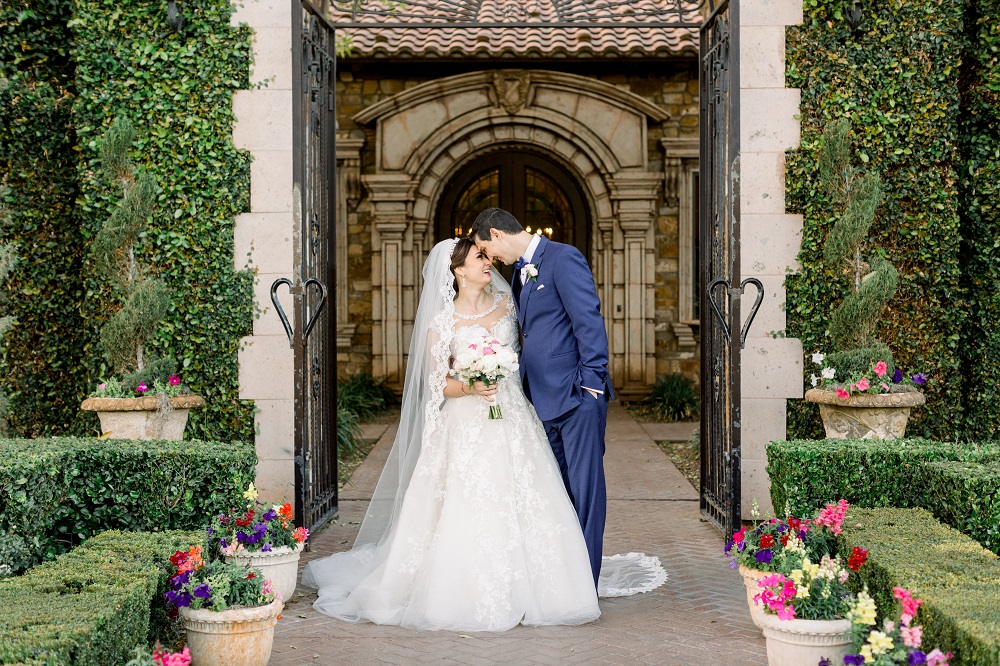 Ryan and Albana's wedding was a delight from beginning to end, and we are thrilled to have played a part in this couple's very special day.
Photography By: Leslie Ann Photography