Adrienne & Joe Shows Love Can Go The Distance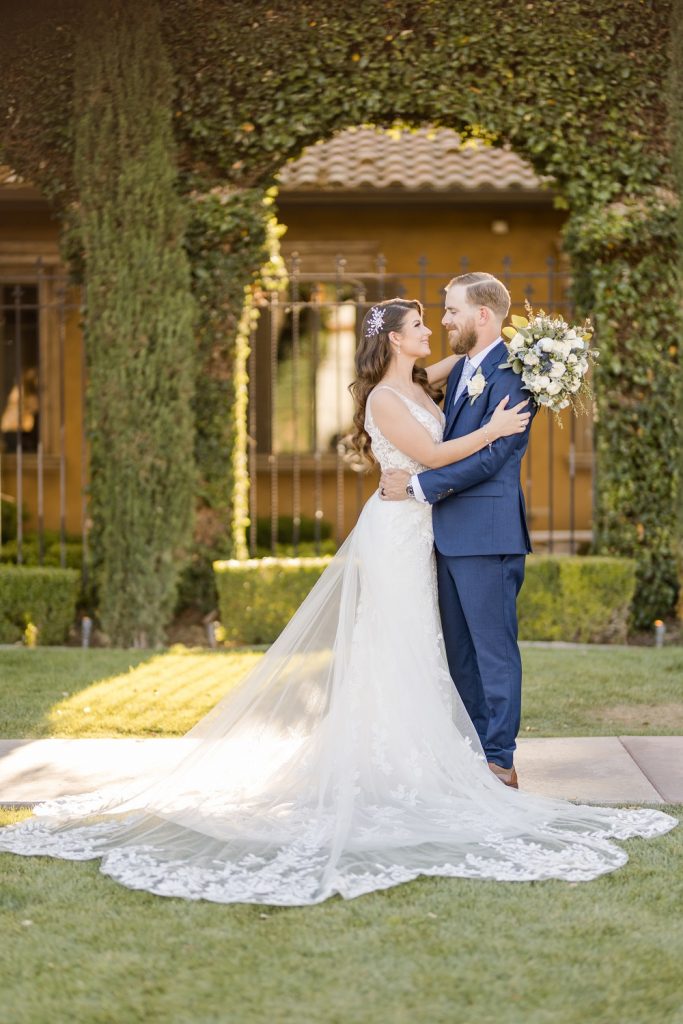 If someone is willing to drive 617 miles — all the way from Arizona to California — to meet you in person for the first time, you know you're in for something special. That's exactly what Joe did to meet Adrienne, and it was definitely worth the trip! Their gorgeous day was filled with stunning whites and touches of blue and gray, for a great modern twist without ever losing that classic romance. Joe's blue suit was perfect for spring, and Adrienne was absolutely stunning in her v-neck floral lace gown. We loved the sophisticated color palette of the bridesmaids' gowns and groomsmen's suits — and we have to say that they made a stunning sight against the Italian architecture of Villa Siena.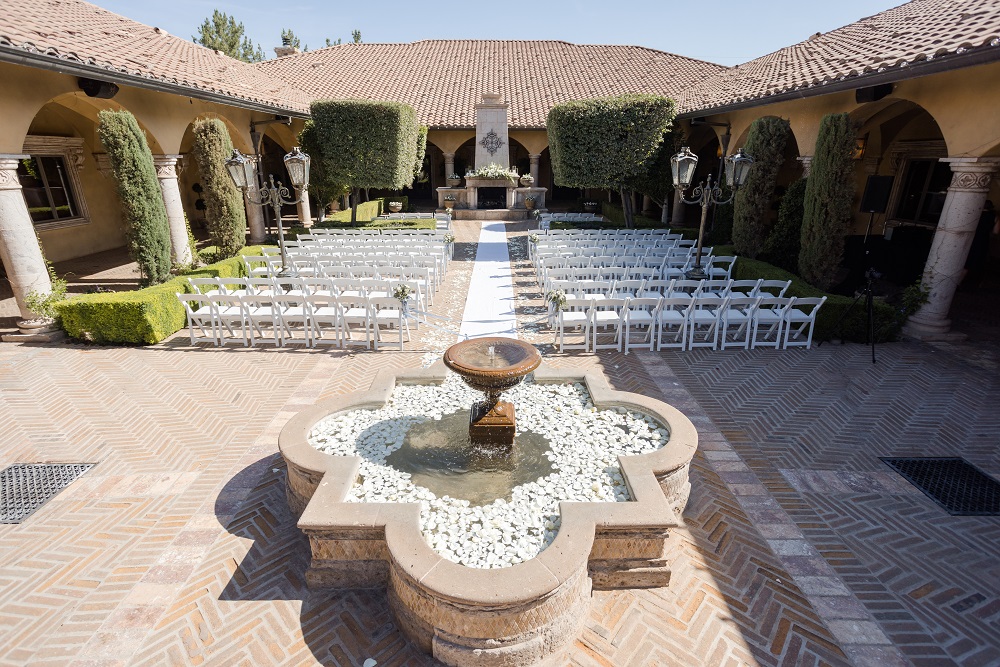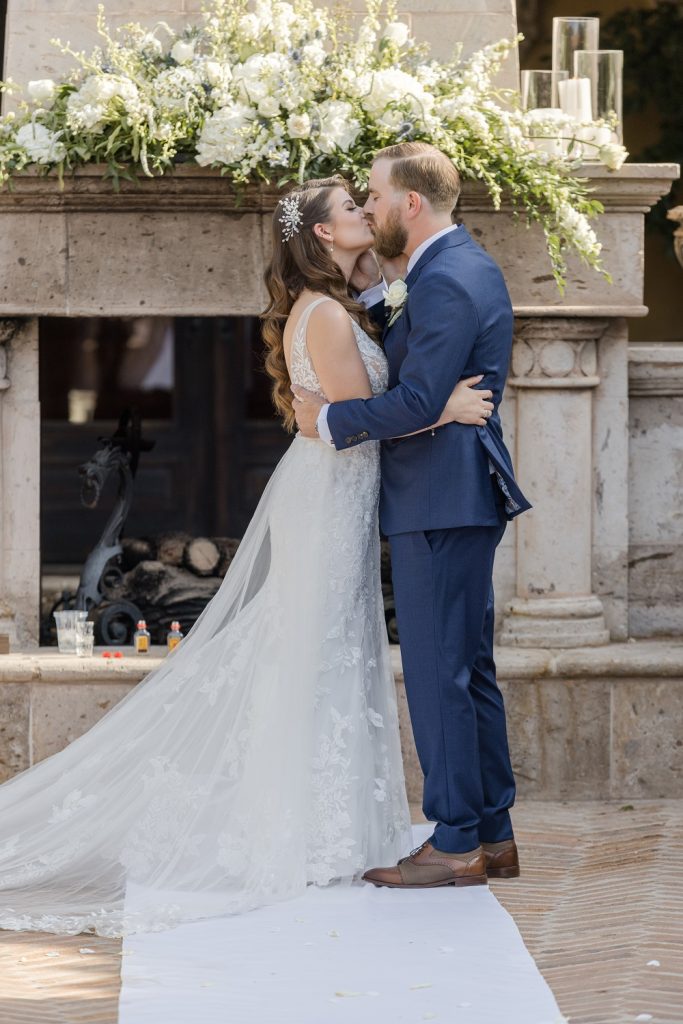 The same subtle pops of color made their way into the cake, and it was lovely how the blue detailing and the "Mr. and Mrs. Loper" cake topper let their personality shine through. In fact, between the amazing story of how they met and the lovely toasts from the mother of the bride and the maid of honor, we really felt like we got to know this couple. (The maid of honor swore she knew Joe was the one right away, and it's easy to see why!) And the newspaper-style fun facts about the couple were such a fun twist.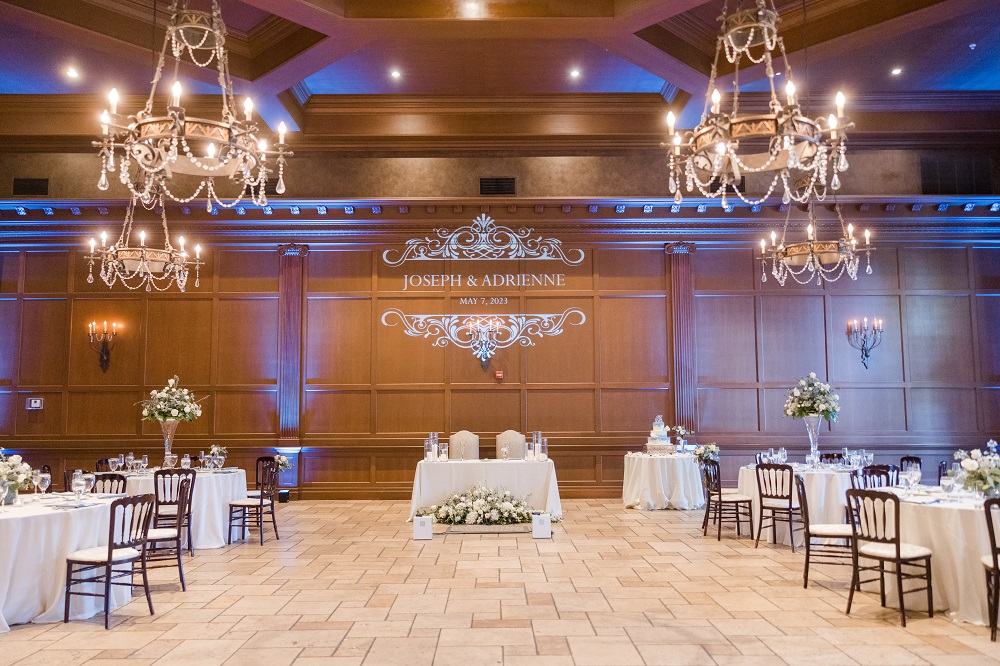 We're so happy Adrienne and Joe chose this Arizona wedding venue — and they are definitely living proof that true love always finds a way!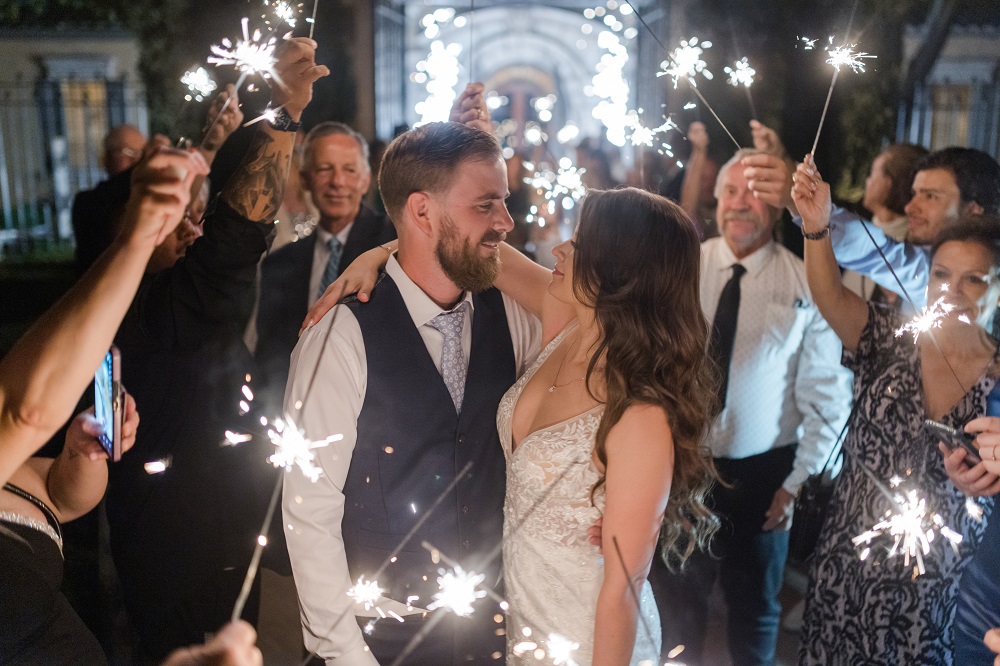 Photography By: Leslie Ann Photography