Abbie and Spencer's Winter Wedding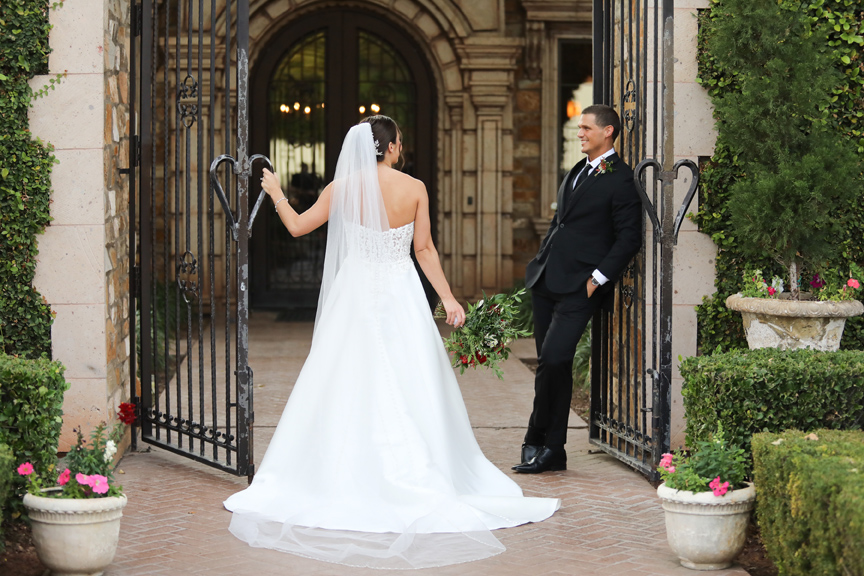 When Abbie and Spencer got married in December, they were looking for a space that felt grand and elegant, but still captured a feeling of warmth. After all, these lovebirds got engaged while cuddled up next to a warm fire! Villa Siena was happy to provide them with the perfect ambiance for their big day.
The couple chose a romantic red and white theme for the wedding, and they decorated the Plaza Toscana with tons of gorgeous red and white roses. Abbie's three bridesmaids wore lovely maroon gowns in various styles, while Spencer kept it classy in a black tuxedo. Abbie was a vision in her A-line gown, which featured a lace bodice and a deep-v neckline. As she walked down the aisle, everyone's eyes were on her — especially Spencer's.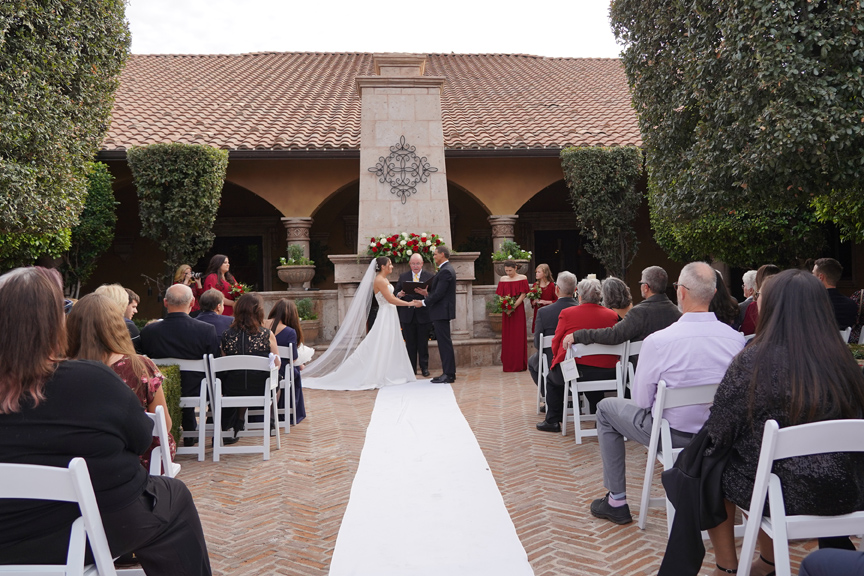 During the ceremony, the couple exchanged vows and lit a unity candle. Spencer and Abbie's mothers lit candles to represent the newlyweds' separate lives before that day, and then Abbie and Spencer lit one candle together, signifying their new life as a married couple. Soon, it was time for Spencer to kiss his bride, as these two were officially wed (hooray)!
After the wedding, guests moved inside for the reception. Our new husband and wife kicked things off by dancing to Andy Grammar's "I am Yours." Then, Abbie and her father danced to "I loved her first" by Elliot Park, followed by Spencer and his mother dancing to Lynard Skynard's "Simple Man." After the dances, guests enjoyed a catered meal from Babbo Italian Eatery… before getting right back on the dance floor.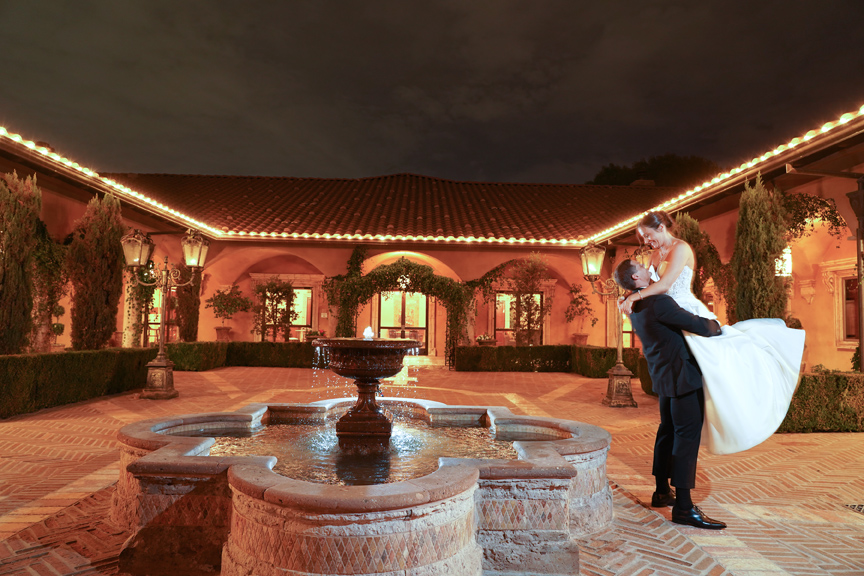 The reception was lively and lasted into the night (and if guests got cold, Abbie and Spencer provided blankets to keep everyone cozy). This wedding was a party full of love and genuine warmth, and we think it's a day that Abbie and Spencer will remember forever.
Photography By: One Fine Day Photography