High School Sweethearts Start The Next Stage Of Their Journey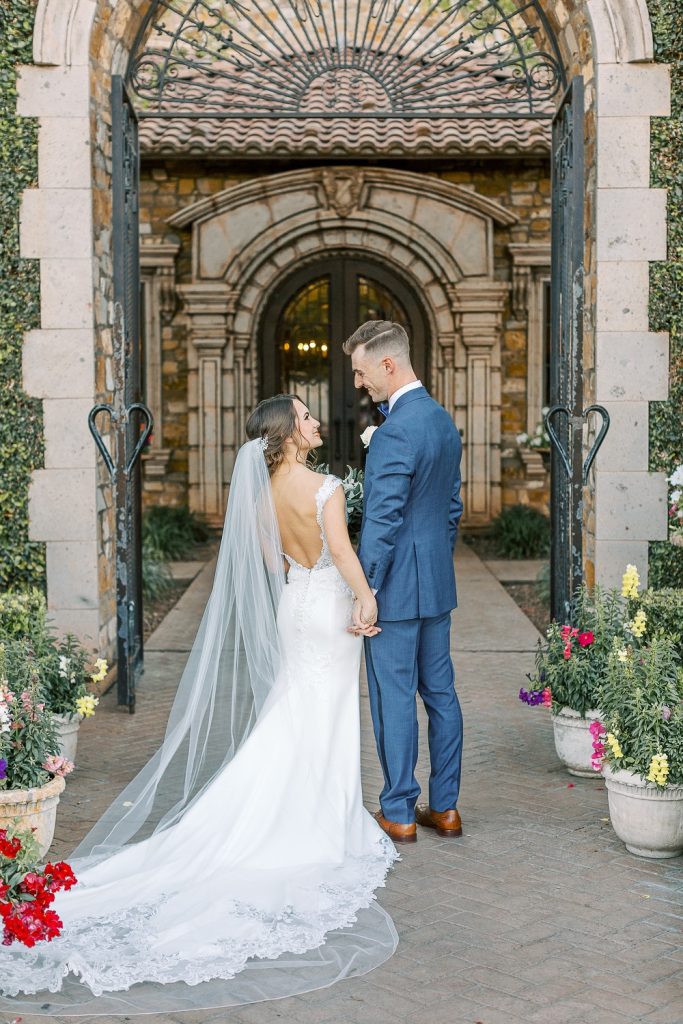 Abagaile and Troy are something out of a fairytale. These high school sweethearts brought a gorgeous celebration filled with traditional romance to Villa Siena — from the moment we saw Abagaile walking down the aisle to the final, sparkling farewell. The bride's custom-made dress with intricate details on the bodice was perfectly paired with a lovely, long veil. And Troy certainly looked the part in his dapper navy suit, matching the groomsmen and bridesmaids beautifully. The officiant said he had truly won over Abagaile's family — and we can see why!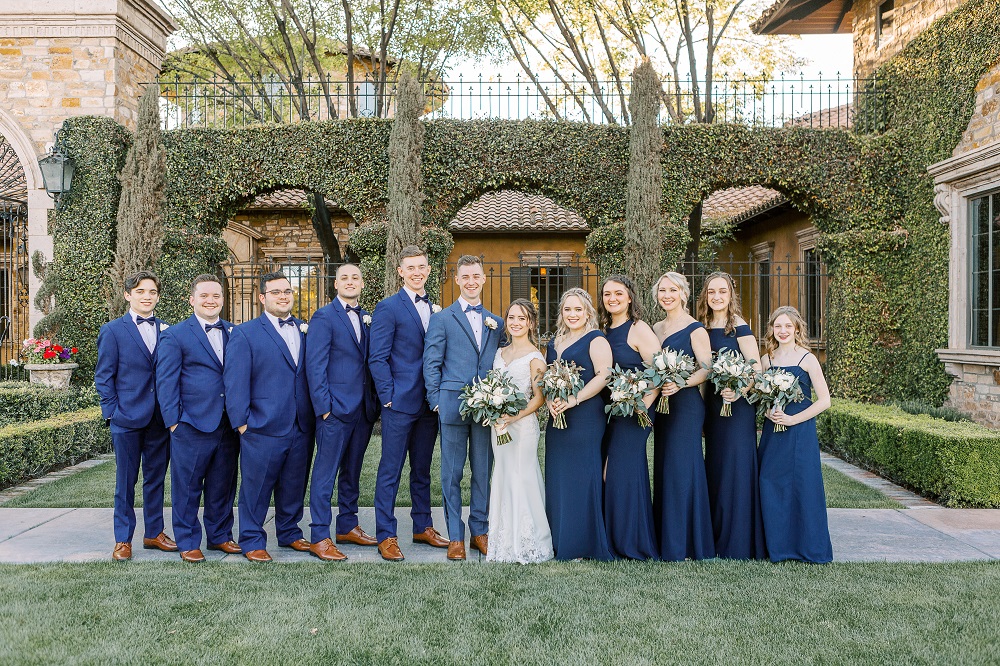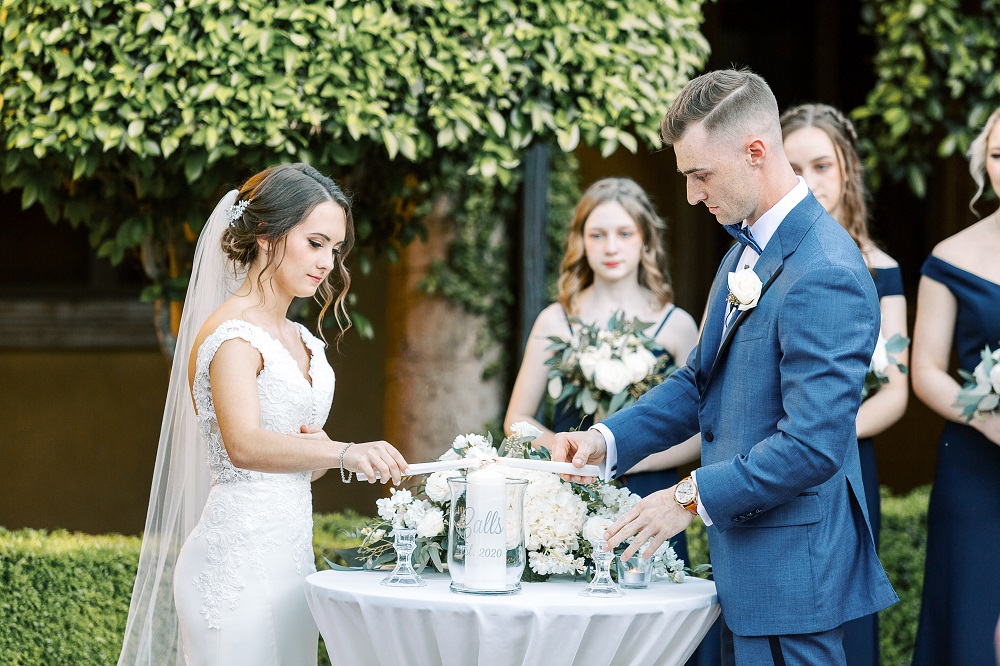 The reception was the definition of sophistication. We loved the use of ivory florals and greenery — it was so unique and elegant. While the guests enjoyed their flat-iron stack and Caprese chicken, they were treated to truly moving toasts from the couple's nearest and dearest. From Troy's brother talking about his partner in crime to Abagaile's sister remembering all the loved ones who couldn't be present, it was clear that family means so much to the couple. And that they mean the world to their families.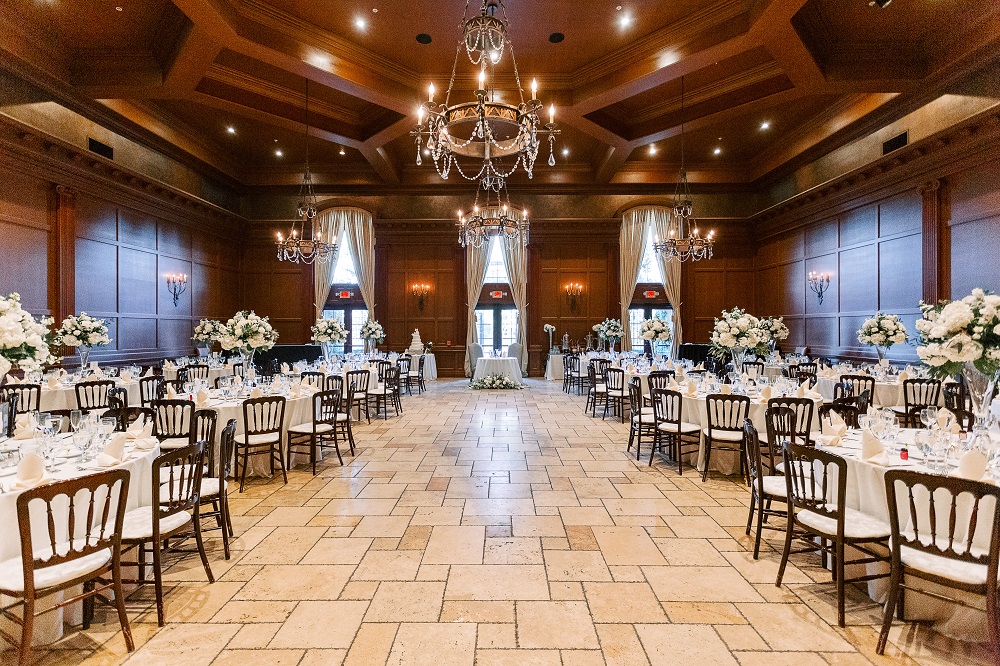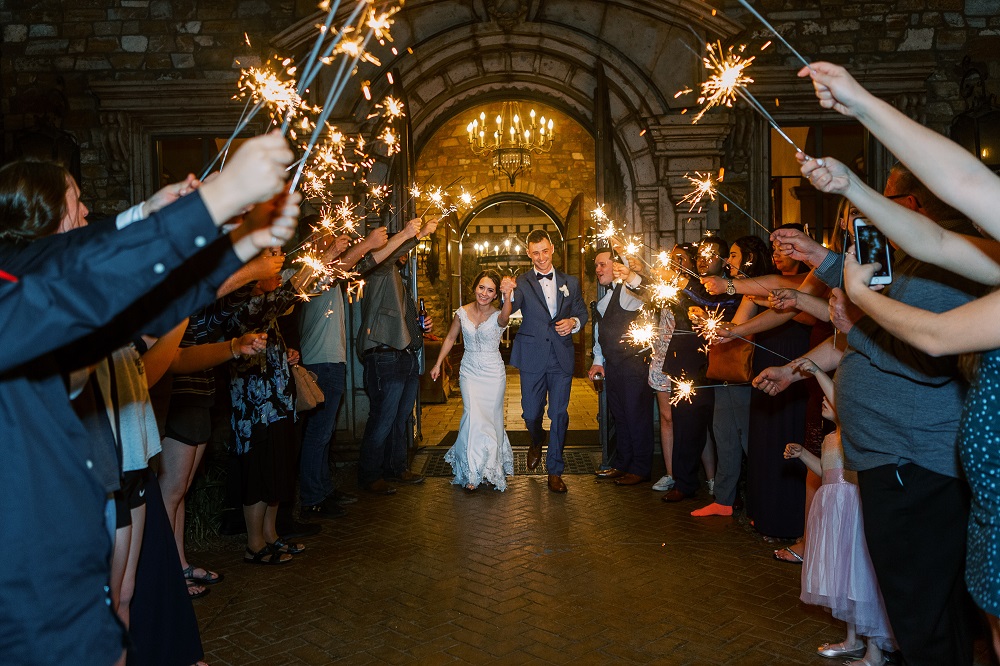 After a magical first dance to "Me and You" by Kenny Chesney, the night really got started. And there certainly was a lot of fun to be had — from the girl's dance before the bouquet toss to the couple playing the hilarious shoe game, everyone was up for a great time. It was just the kind of graceful, silly, playful, happy day that makes memories to last a lifetime. We're so glad Abagaile and Troy chose to make those memories with us.
Photography By: Leslie Ann Photography